I decided to make a post about the 1850's, which I have chosen many a time to make posts about...Ie its a great time frame and you have lost of wonderful styles to love :) Today I will have a painting a picture and lots of real garments fro he time and of course JEWELRY! Heehee I mean after all what ensemble would be complete with out Jewelry? Anyway lets sit back get cozy and enjoy the 1850's.
Beautiful lady of the day, she is wearing her hair more in the style of her youth ie the bun is on the top of her head which points back to the 1830's but her hair is parted and looped on to her bun and her side hair is very much in style of the day...Her dress is a gorgeous black silk which is from the later 1840's which she wears with a lovely detachable lace collar...She wears a gorgeous gold bracelet and gold and garnet brooch she also has several gold chains hanging from her bodice which completes her ensemble :) Painting from around 1853-56.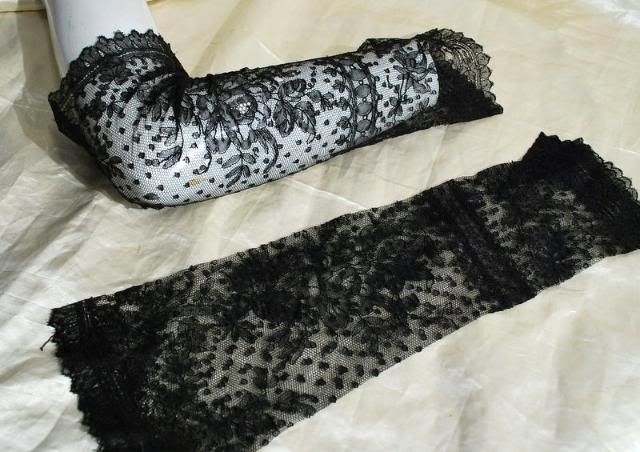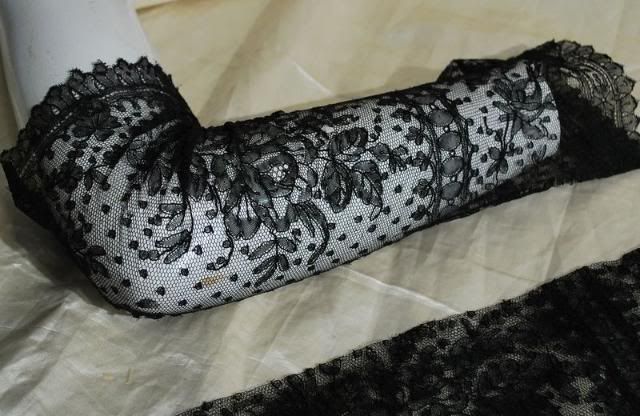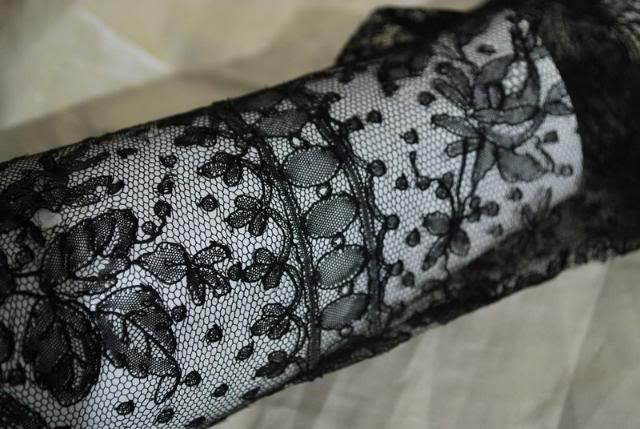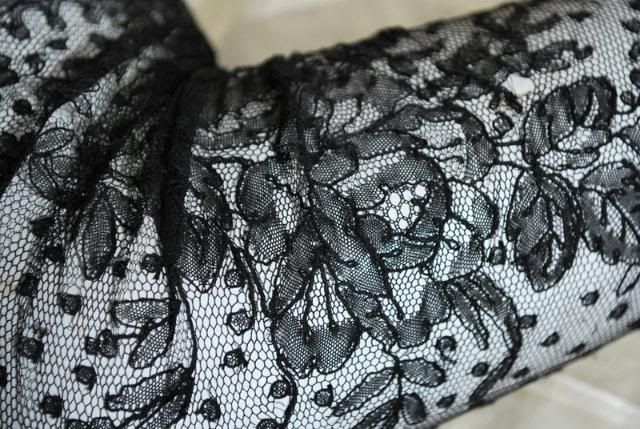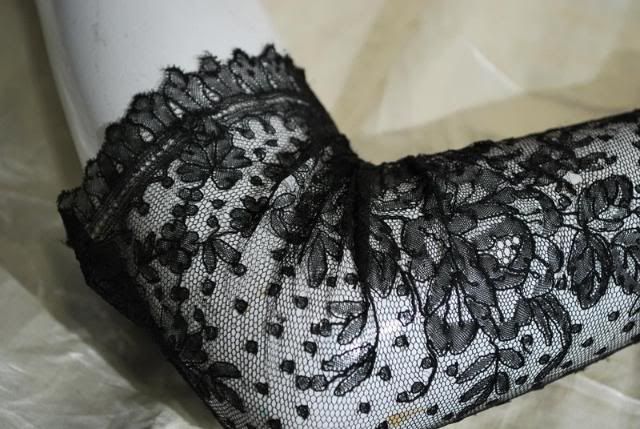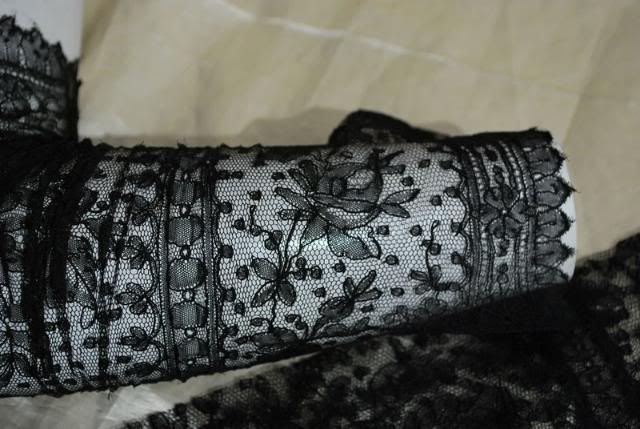 Wonderful black lace fingerless long gloves from around 1850-55.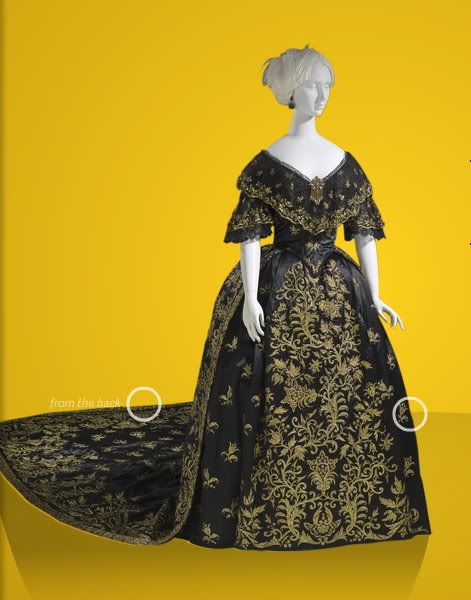 Heavily ornate black silk ball gown/court gown with gold embroidery this magnificent gown is truly a work of art, I hate to think of the hours that went in to making this gown....And as always everything is hand done! Gown is from around 1850-55 and you better believe I want this dress!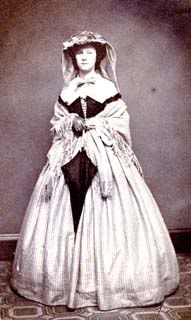 Wonderful photo of a lady in a wonderful afternoon dress with swiss waist and huge shawl and a beautiful big straw hat! This lady knew her fashion and was dressed to the nines! Photo is from around 1856-59.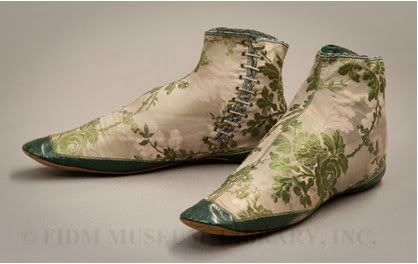 Wonderful green and white silk and leather brocade boots...These boots are so beautiful and intricate and they lace to the sides...I love these shoes and want them so bad.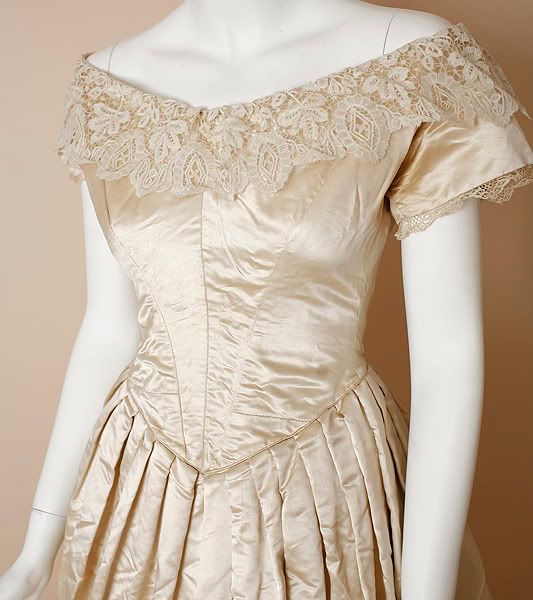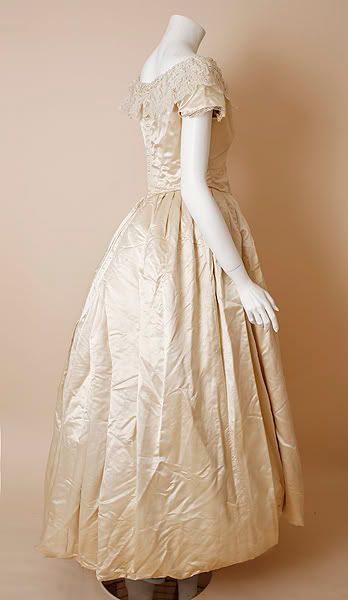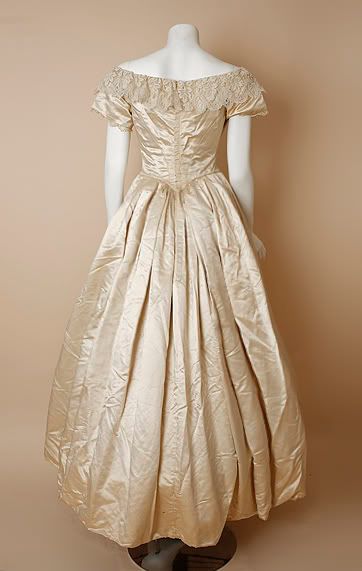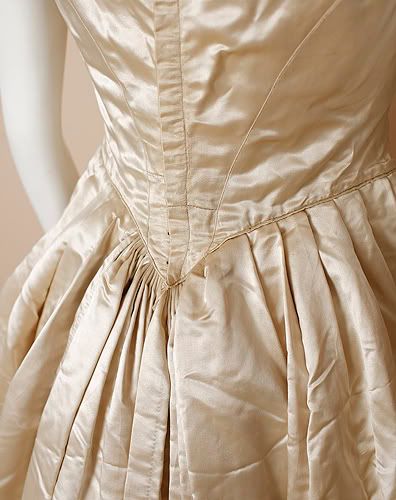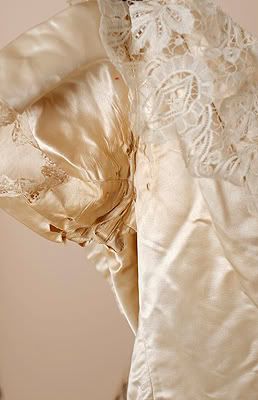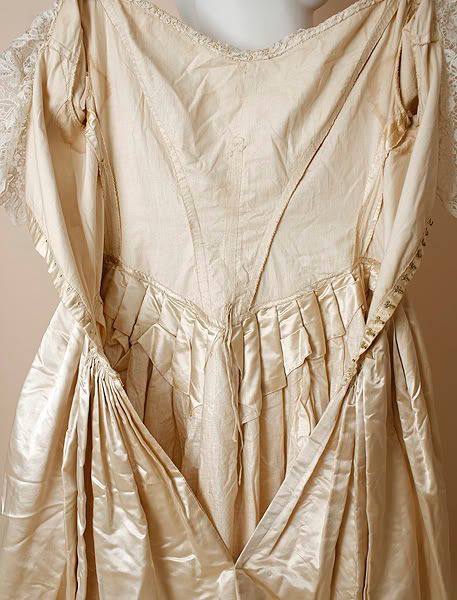 Wonderful White silk gown with boning and a lovely lace collar this gown is a bit simple not very ornate but is incredible beautiful all the same and they used great silk..It could have been used as either a ball gown evening gown or even used as a wedding gown what ever its elegant function it would have stood out, this great gown is from around 1850-53..and yes I want it! :)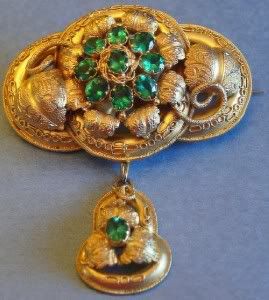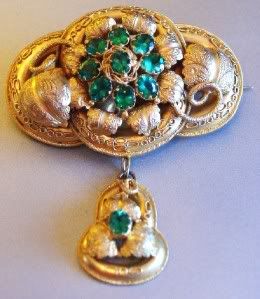 This great gold brooch with emeralds is a great pin, it harkens to a older time, still very much in the "Georgian style" which I very much love...This brooch is from around 1845-55..And yes I want it! :)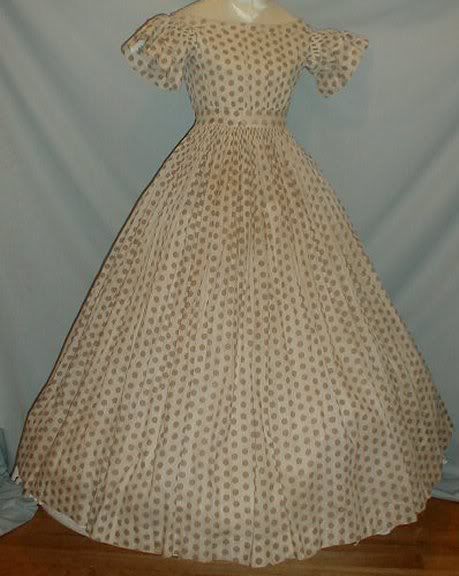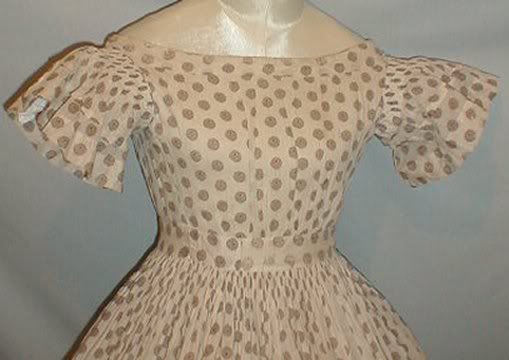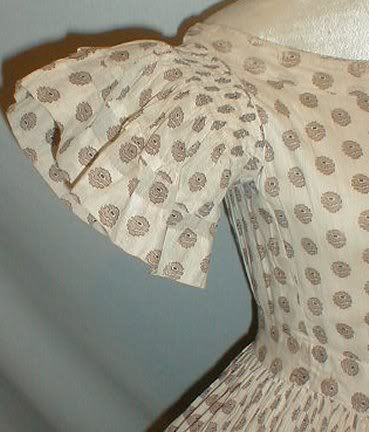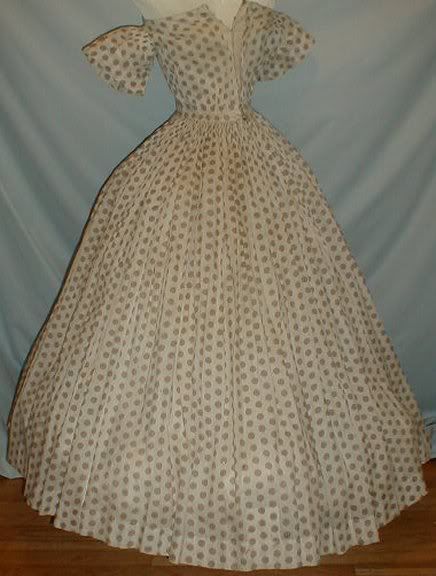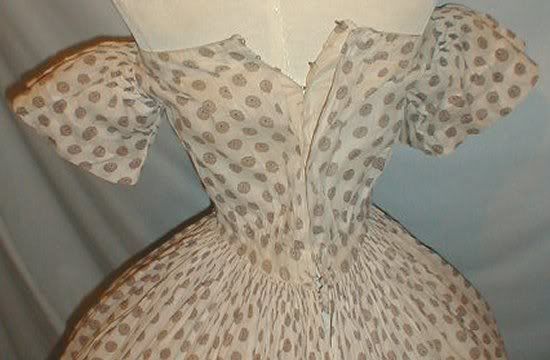 Wonderful cotton print gown with hook and eye closure and wonderful sewing work even a day dress could be counted on to be not only well made but very pleasant to look upon..This great dress is from around 1850-55 and yes I want it too! :)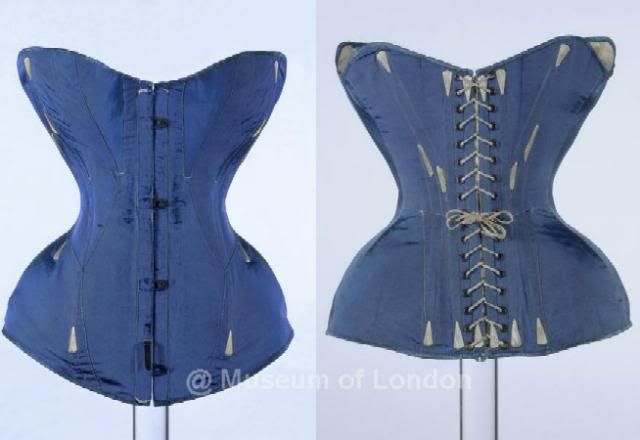 Ah and what ladies wardrobe would be complete with out the corset! This whale bone corset is a gorgeous blue and has wonderful embroidery work upon it..And yes I want it to, corset is from around 1855-58 :)
Well that does it for me tonight I wanted to add more but am very tired and I have a cold and I sprained my knee which sadly is on my good leg..So sorry I cant add more, but maybe some more this weekend goodnight and enjoy :)