Ok I know I have not updated in forever...and I am truly sorry about that, but have been very ill...Still am ill...But I need to make a post...So I decided to do a post on the 1830's ie the romantic period of life and fashion...So sit back and enjoy real images of paintings and clothing and jewelry of the time :)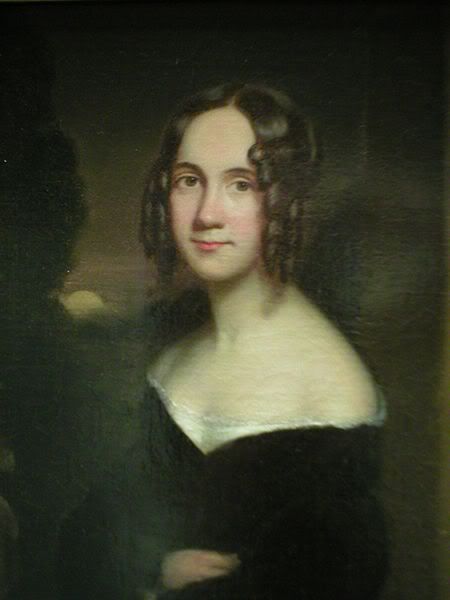 Here we have the very beautiful Sarah Hale in a gorgeous black velvet gown with huge puffed sleeves that where very in during the 1830's this painting was most likely painted around 1835-37 as the lovely Sarah is wearing her bun further down instead on the top...Which tells me we are getting close to 1840.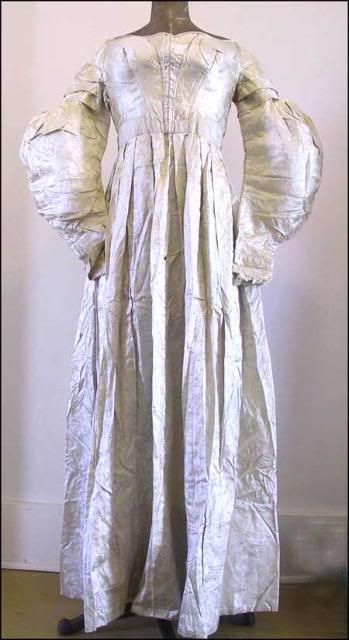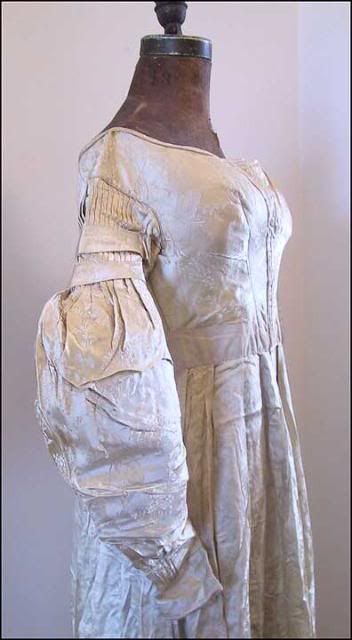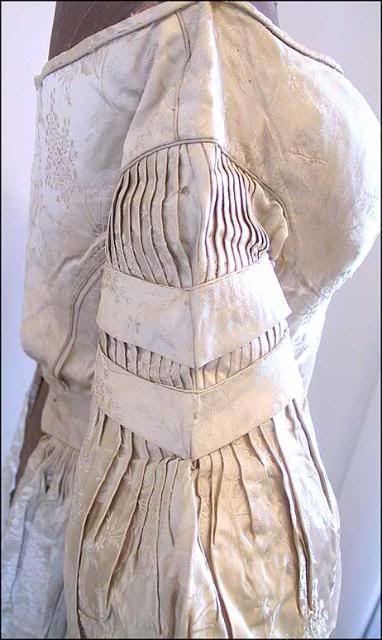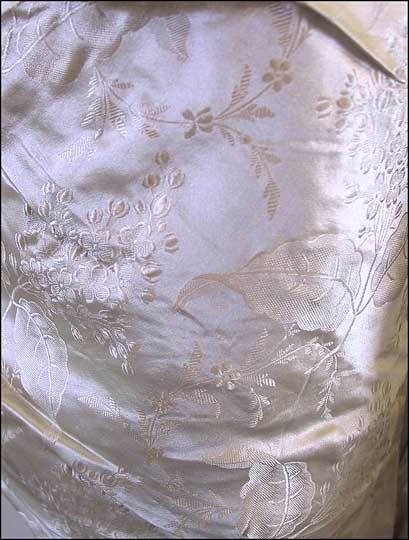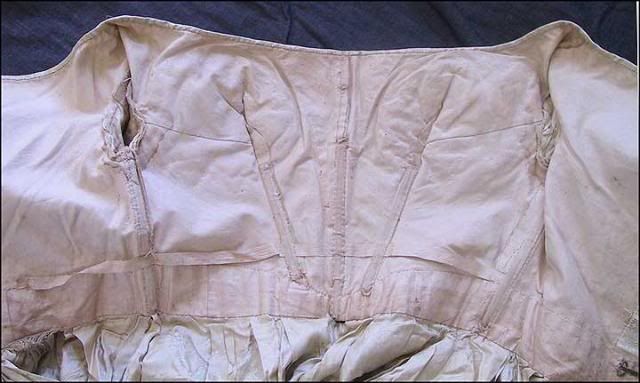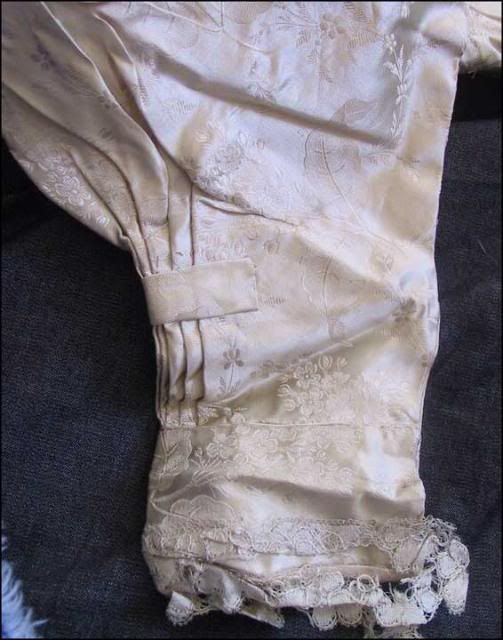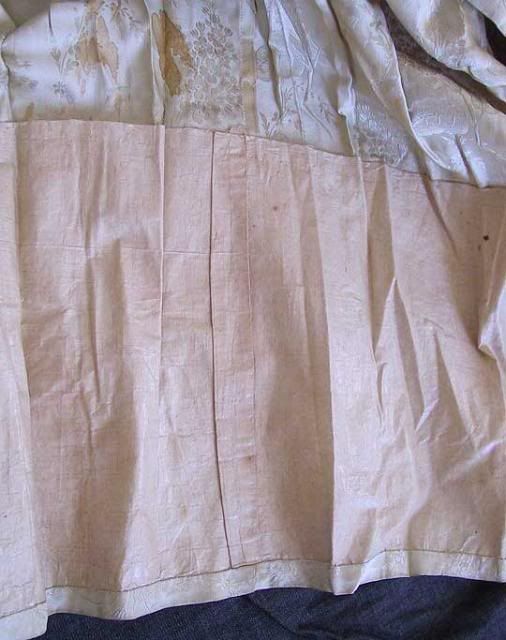 Wonderful white silk brocade gown with incredible pleating in the sleeves...and this gorgeous dress is in fabulous condition..And remember everything is hand sewn on this dress...This dress is from around 1835-36...And yes you better believe I want it! :)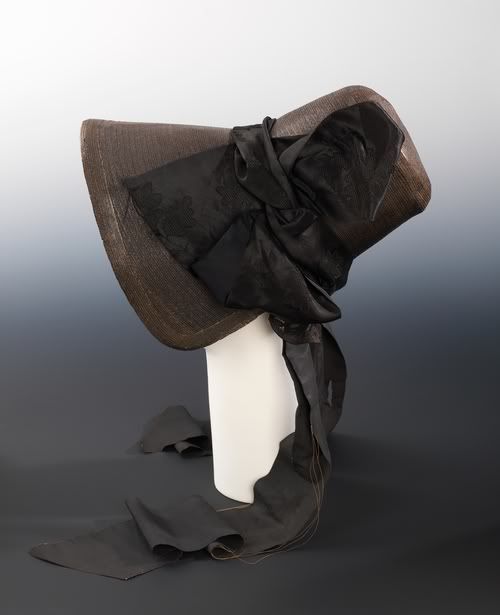 Wonderful black bonnet from around 1830-35 and its also and wonderful condition...and perfect for any ladies wardrobe :) And I would love to have this sigh.
Bronze ladies corset this gorgeous silk bronze corset is from around 1832-34 and is truly beautiful...And yes I want it too :)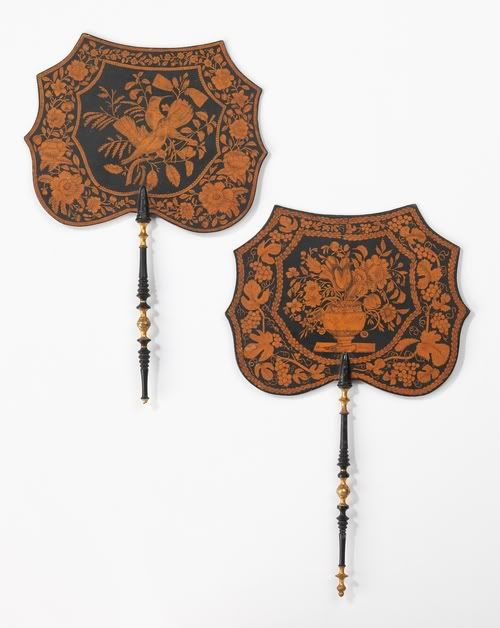 Now this is a hand held fire screen for ladies...It was made for ladies who either did not want to get burnt by sitting too close to the fire place or who had fake wax noses...As it was quite a style to have longer noses so a lot of ladies had them made out of wax to get that ancient roman or Greek look to there faces...The only problem is...If you are cold and want to warm your self your nose cant get heated or it will melt and fall in your lap...So these small hand held fire screens helped with either problem.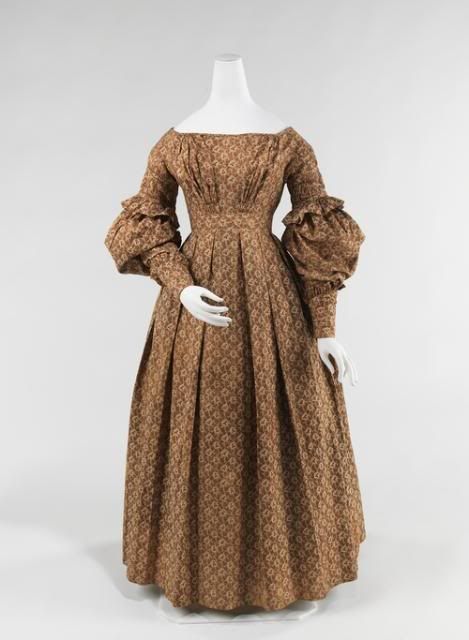 Brown cotton print dress with incredible sleeves, even a afternoon gown has incredible workman ship..And I love it! :) This gown is from around 1833-36.
A pair of very cute children's shoes..these are from anywhere from 1830-38.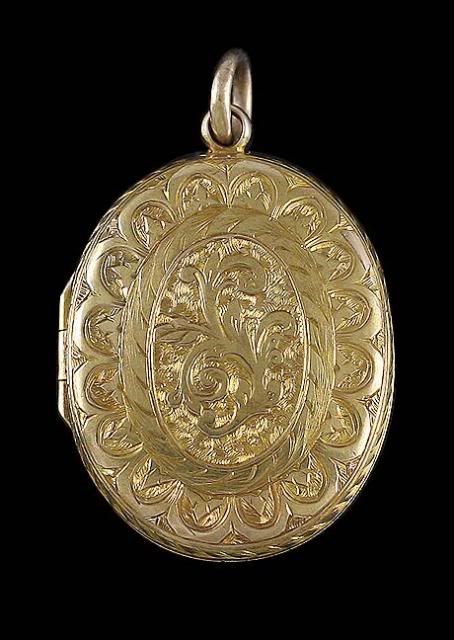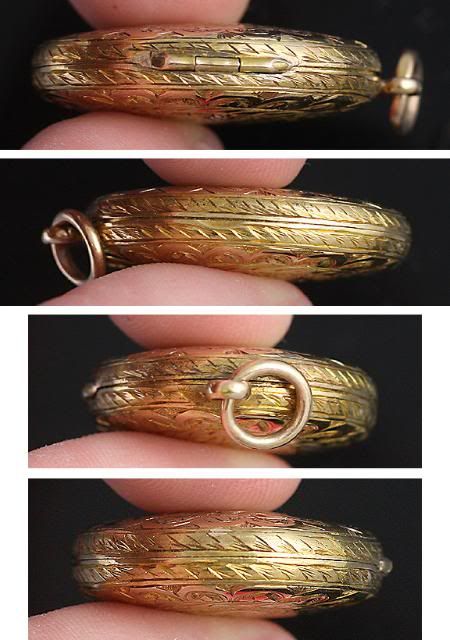 Wonderful gold mourning locket with hair in the inside, I really like how the displayed the hair very pretty all around.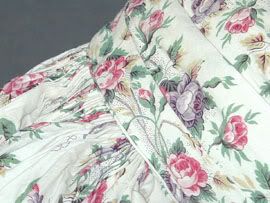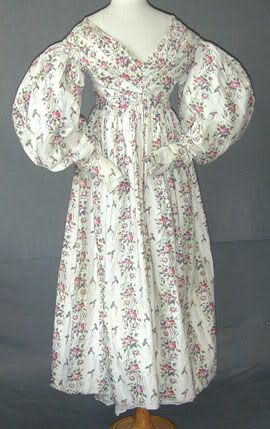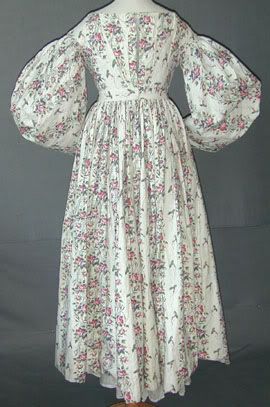 Wonderful floral calico dress with pleated collar ah sooooo pretty...This wonderful gown is from 1832-34..
Well this is it so far...I will update soon I promise :)