I am sorry it has taken me such a while to make another post, sadly I had another blood clot so I was detained in the hospital, but I m out and am going to make more fashion posts! :) And as I love the 1870's thought this would be a good post...So lets sit back and enjoy :)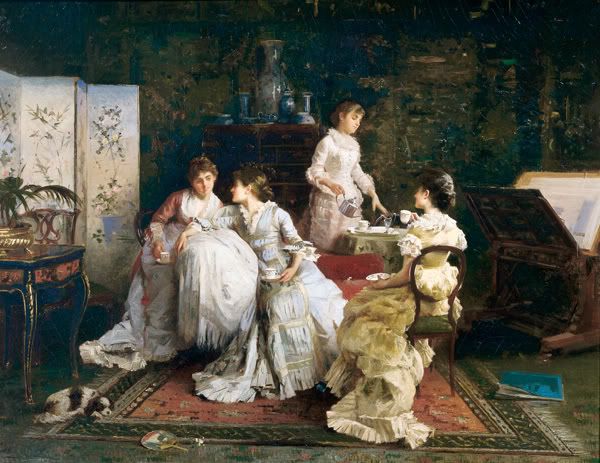 I love this painting its all soooo pretty and all these beautiful women are dressed so grand, I wouldn't mind being able to pop into this painting wear one of these gorgeous dresses and sit back sip some tea and eat some scones :) This painting is from around 1873-77.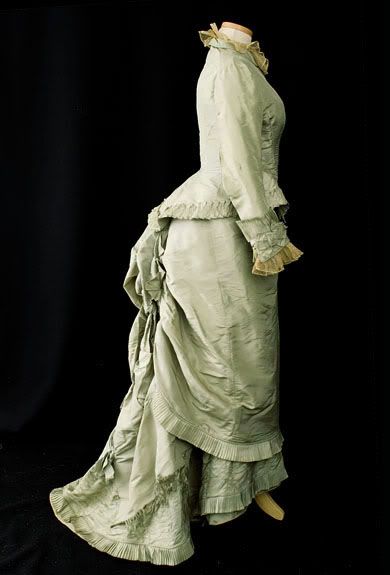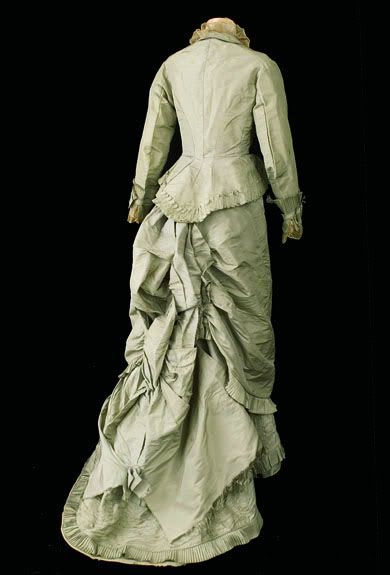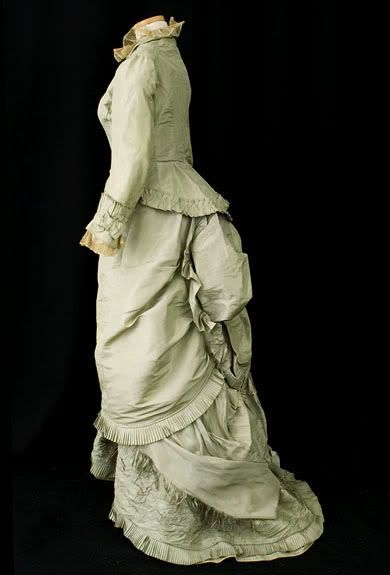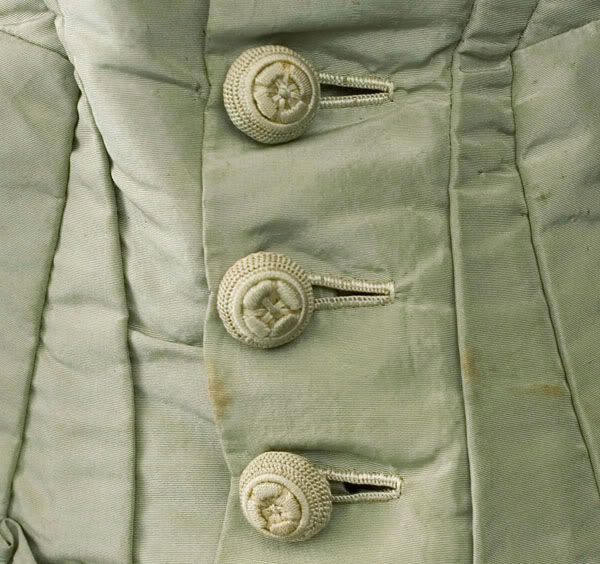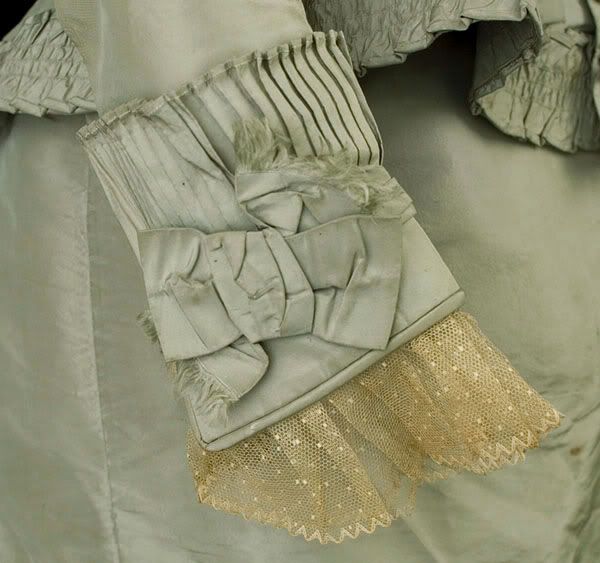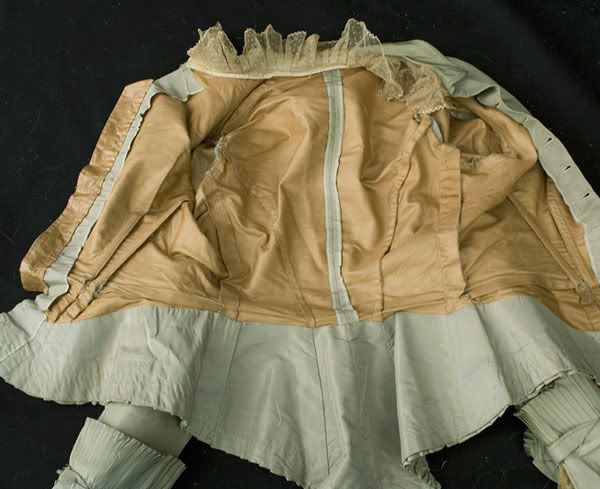 Gorgeous gorgeous light green silk bustled gown, everything about this gown screams elegance and I would love to have it, great gown from 1872-76.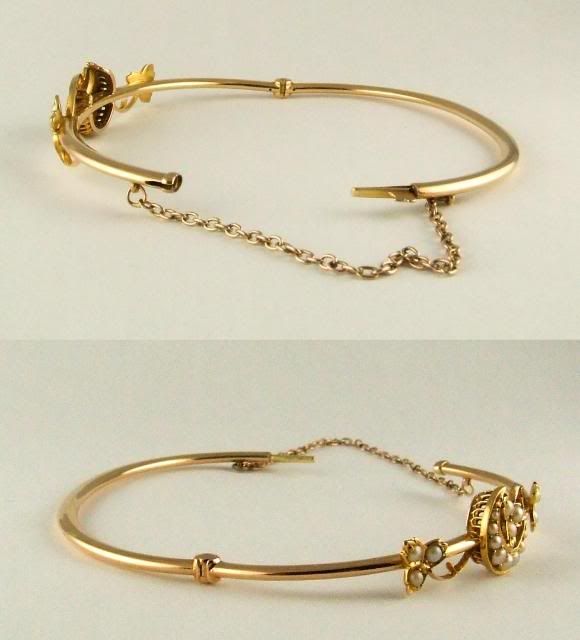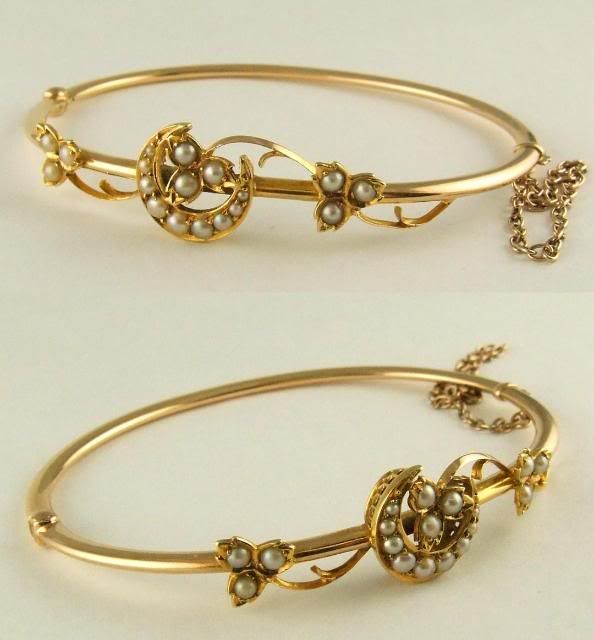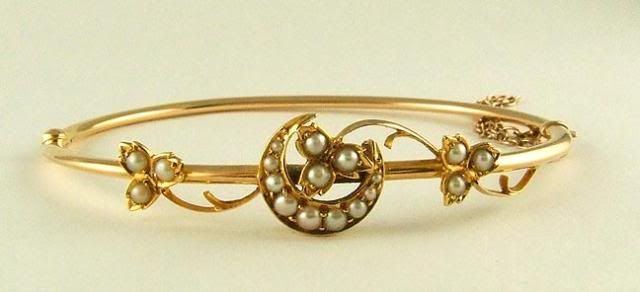 And what would a gorgeous dress do with out a bit of gorgeous jewelry? And this bracelet is perfect for this dress or any outfit, wonderful 14kt gold and seed pearl bracelet from 1870-78. And you better believe I want it!
And now how do you get a perfect bustle? Get the perfect bustle cage heehee and this one is perfect I even love the colors green and gold strips ah so pretty, bustle cage from around 1872-75.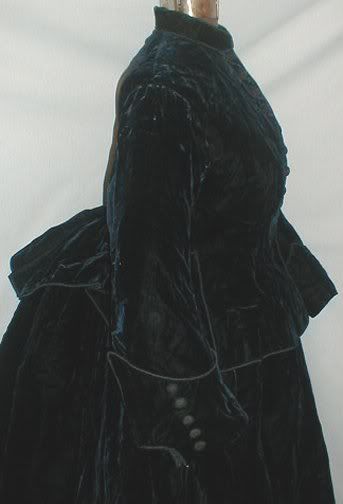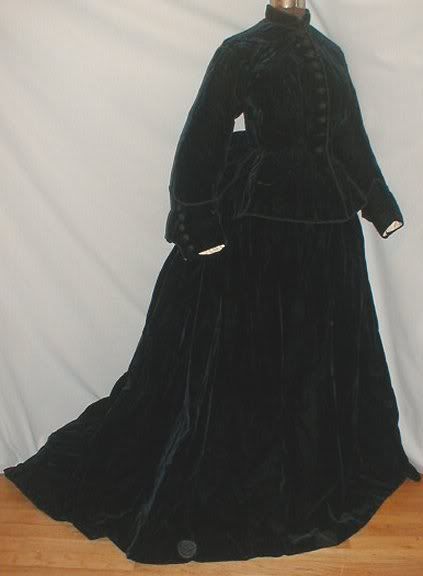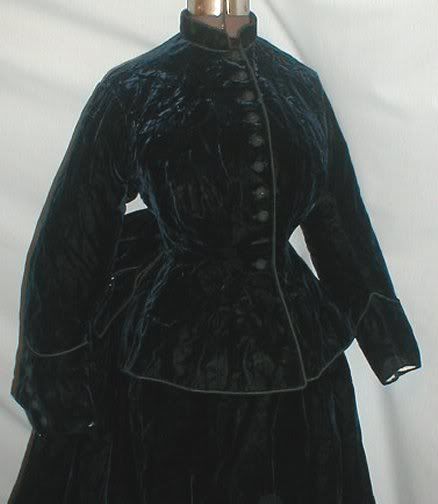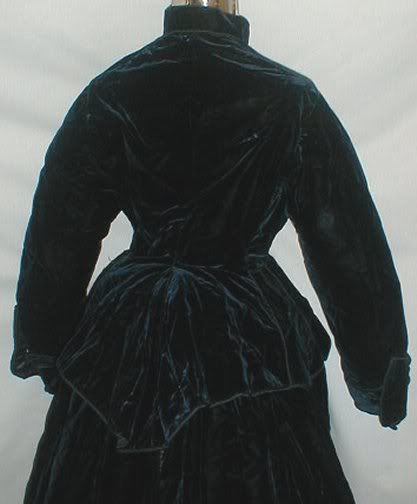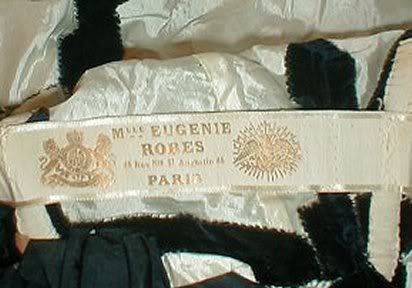 Now that we are technically in fall, I thought I would post a gorgeous velvet gown and this dark blue velvet gown is, and its made in Paris by Eugenie Robes this great gown from right at 1870 is just all soooo lovely, an I want it!
Awesome black velvet and fur lined boots, these boots are so gorgeous I just want them, shoes are from 1875-78.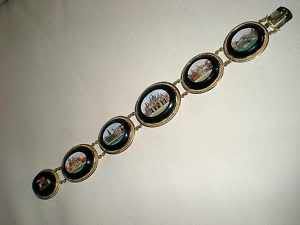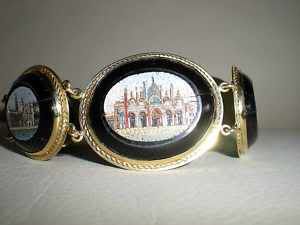 Incredible micro mosaic bracelet, I know I have said it before how much I love micro mosaics but I do, it just amazes me how detailed all of them are and the awesome scenes , now like I said 90% of them where made in Italy as a souvenir and often had famous scenes of Italy like this bracelet does, this bracelet is in great condition no missing mosaics and on top of that its from around 1870-75.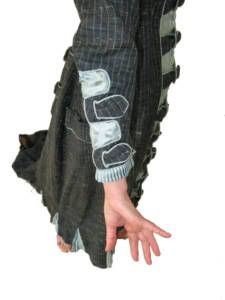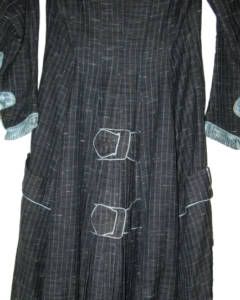 Awesome cotton day dress, everything about this dress is wonderful, from the trim to the design I just love It, and wish it was mine, dress is from around 1875-77. And remember the back would be more puffed out if there was a bustle cage worn underneath.
Well that does it for me today, but I do intend to make more post :)