Today I just felt like today was a 1830's day IE time to get out some awesome 1830's gowns! So lets sit back and enjoy all the glories the 1830's have to offer us :)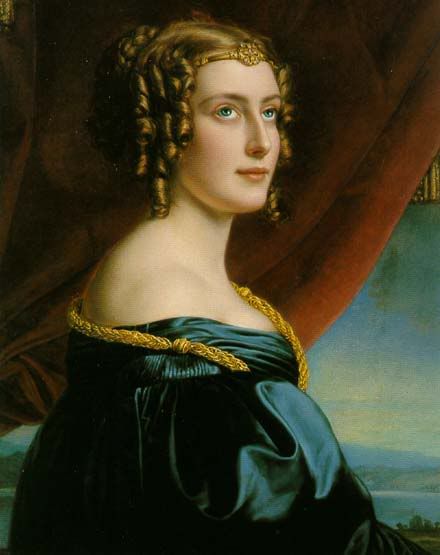 Painting of a beauty of the day, this lady is wearing a gorgeous midnight blue silk gown with huge puffed sleeves which I love, I think it truly was a great trend for the 1830's! Now are lady is also wearing a great circlet gold crown, she might be of royalty like me heeheeas she has the gold circlet crown on and also a old heavy gold chain around her neck which looks like it has some real age to it, now as to tradition royal families have always tried to keep at least one good family necklace even despite hard times its something you can not under no! circumstance sale! I have one which I inherited its from the middle ages and I would betray my whole family if I ever got rid of it ie sold it, so needless to say big no no! But I get side tracked, what I m trying to say is I think her necklace is a family one it reminds me of gold chain necklaces from the 1500-1600's now this painting is from around 1833-35.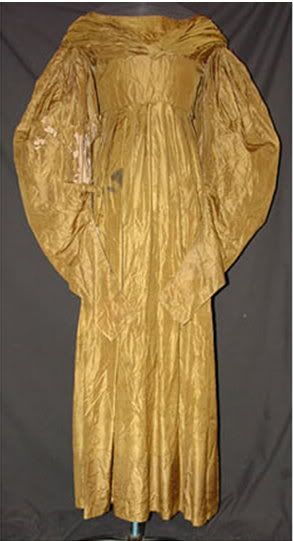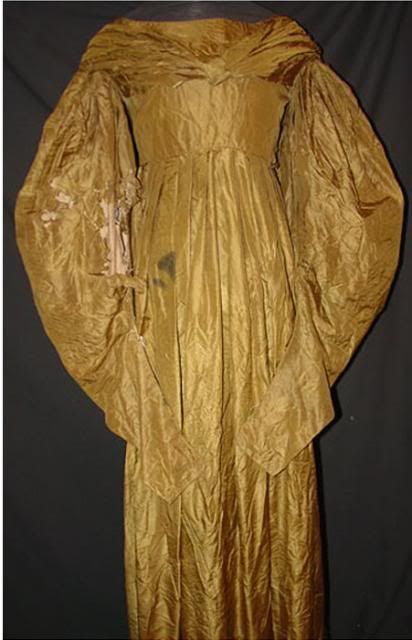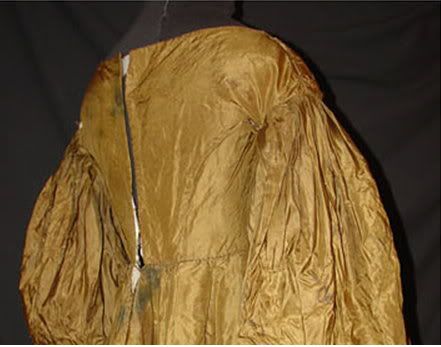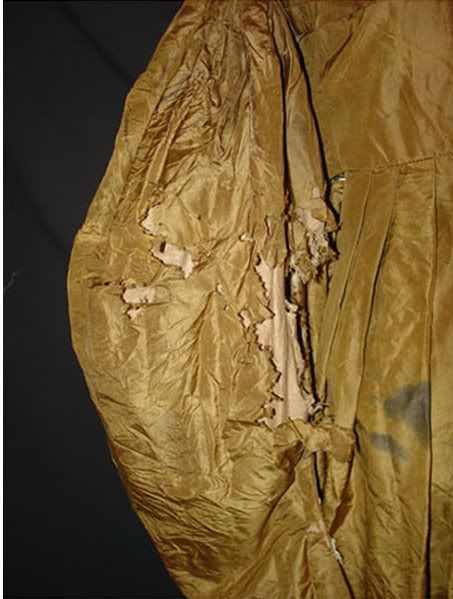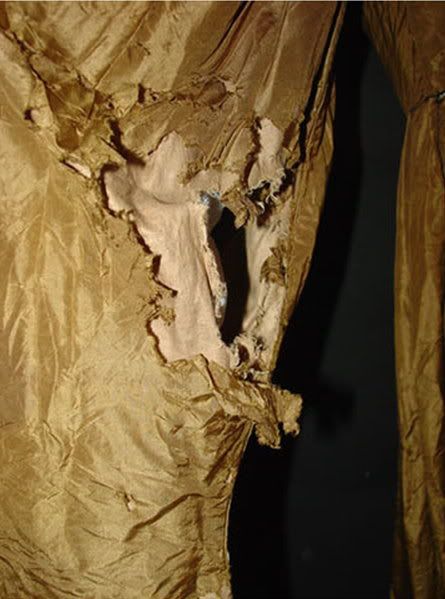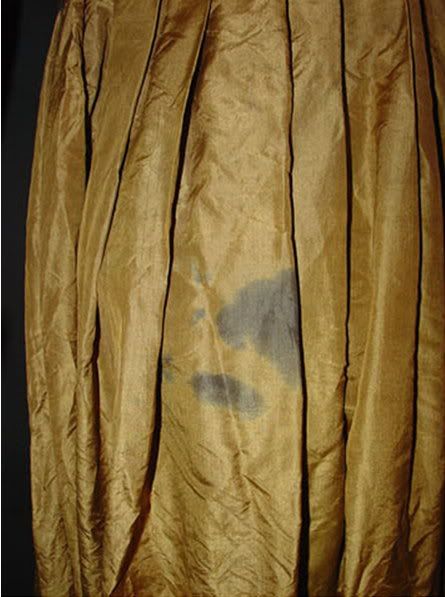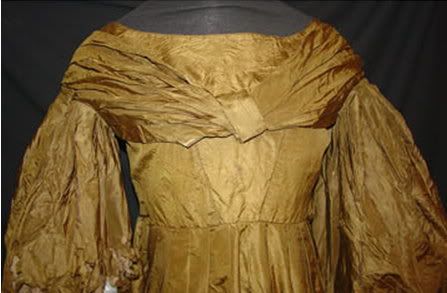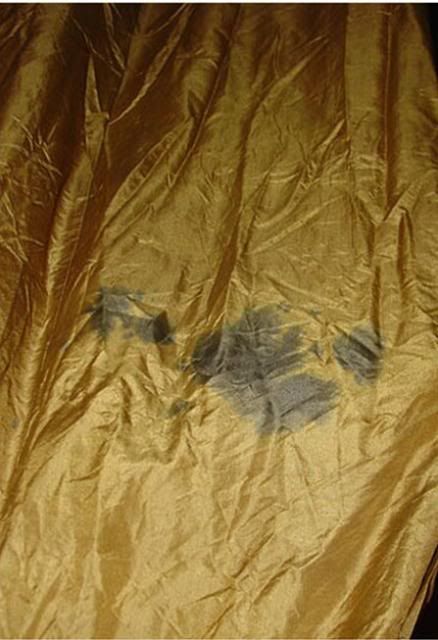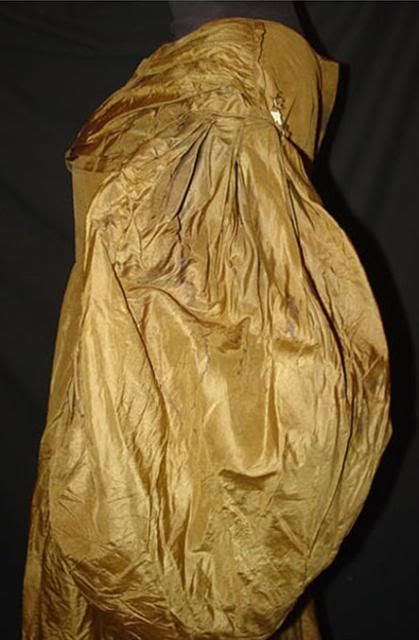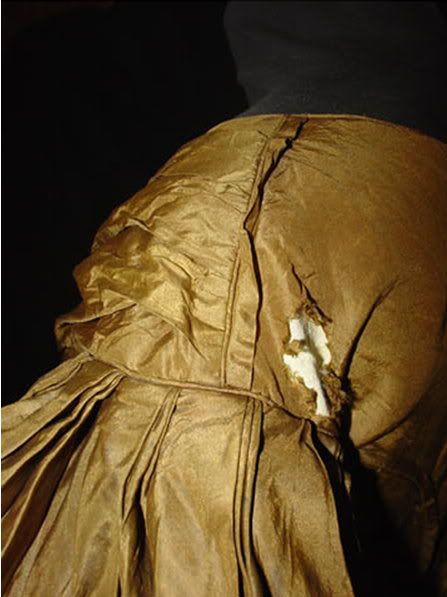 Wonderful bronze colored silk gown, now I know this dress is in bad condition sigh, but if you can look past its awful condition you will see such a truly beautiful gown a gown with which has all the things we love gorgeous huge puffed sleeves and pleated collar and I wish I could restore it to its former glory sigh, but I still love this gown despite its very poor condition this gown is from around 1832-34.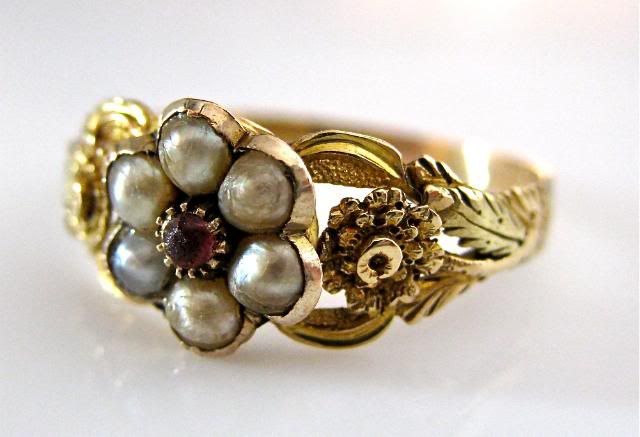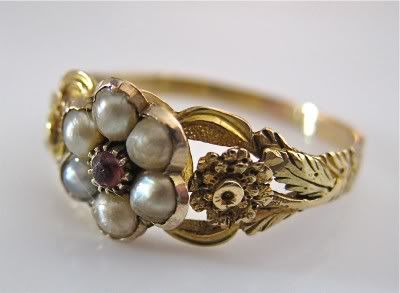 Beautiful gold and pearl and ruby poesy ring, I love poesy rings! I swear its the next thing I m going to try and buy once I pay off my platinum diamond and pearl earrings! Poesy rings where very popular in the 1830's and why wouldn't it be look how charming this ring is? Makes you want to buy one right now heehee! But if you can't wait and need one go to "
Maryefine
" I have bought many awesome awesome Georgian pieces of jewelry from her and she carries everything from Georgian to art deco!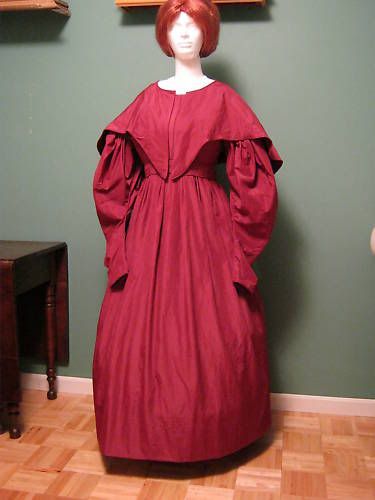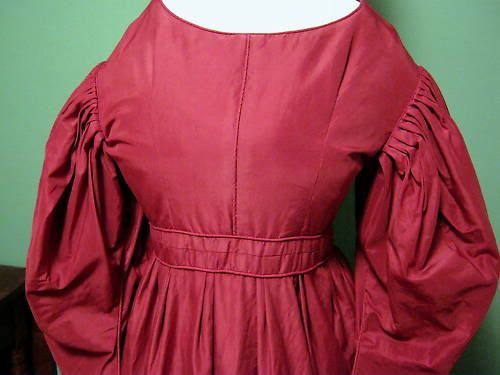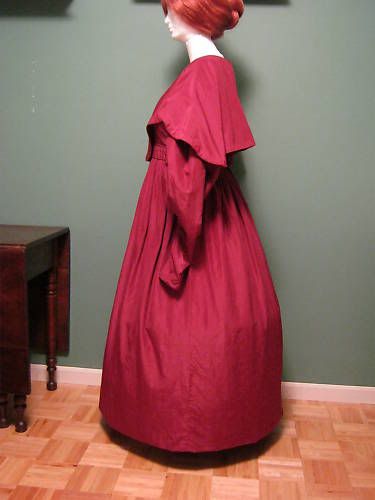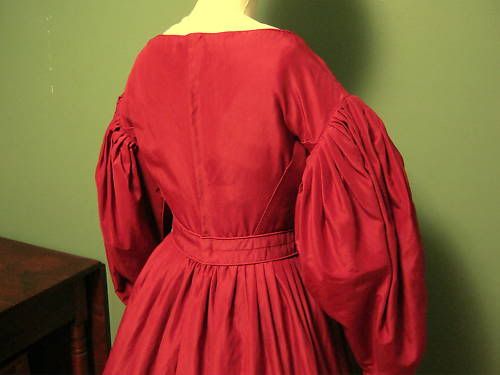 Gorgeous gorgeous cranberry red gown I love this dress I think everything about it is great and its in great condition too! And yep I want it too :)
Now sadly I only have one photo of this great ball gown/dinner gown, and I really wish this dress was mine I love everything from the old rose colored silk to the princess waist to the awesome puffed sleeves this great gown is from around 1836-38.
Awesome floral print cotton gown this day dress is really charming and looks comfy and pretty, to me that's a win win! This great dress is from around 1837-38.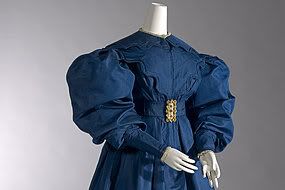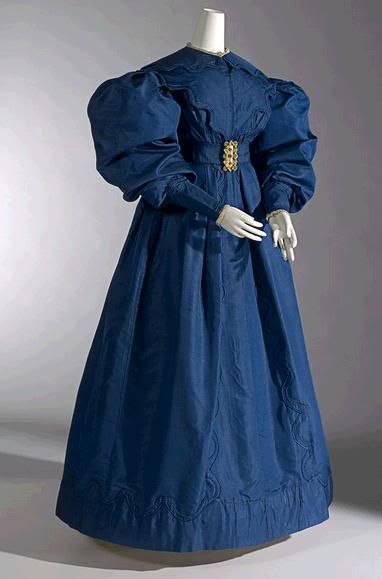 Awesome blue silk taffeta day dress I love the brass belt buckle thats such a nice touch to this beautiful dress and yep I want it! This great gown is from around 1833-36.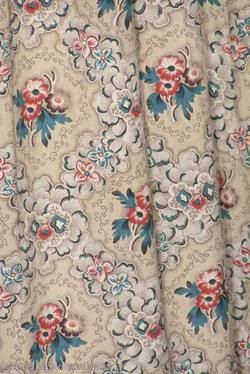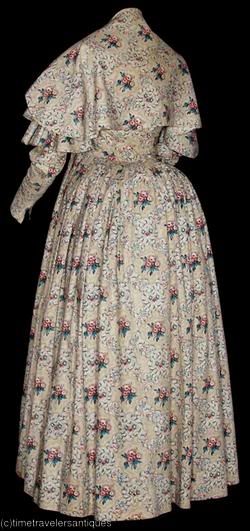 Yet another awesome floral print cotton dress this dress is such a lovely afternoon dress, dress is from around 1838-39.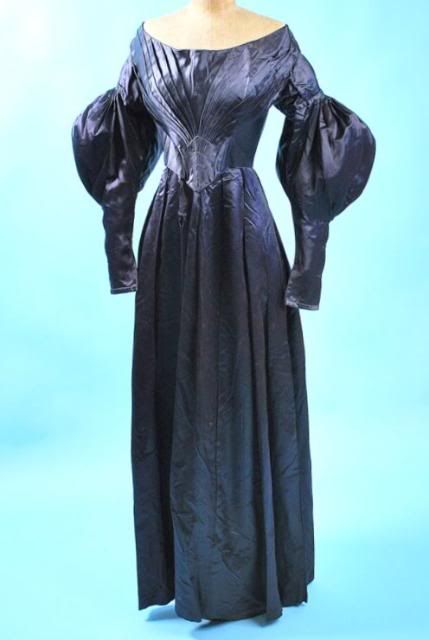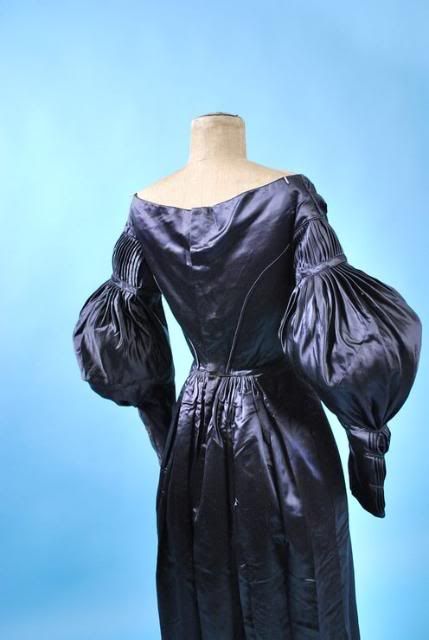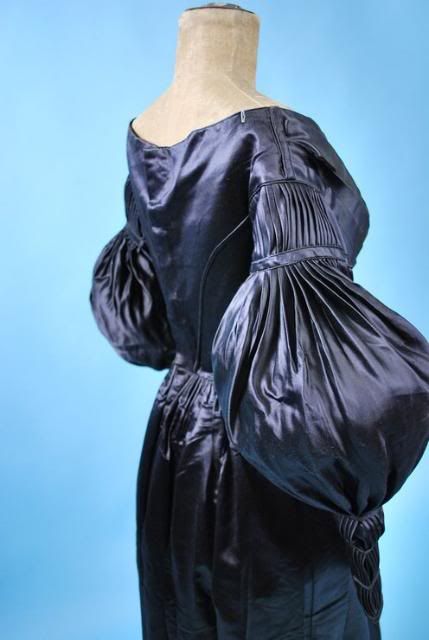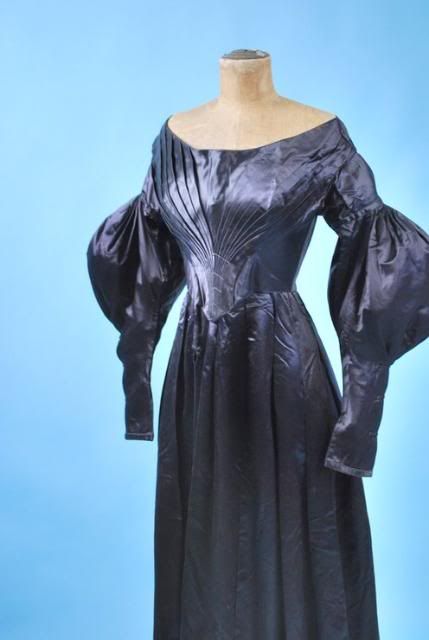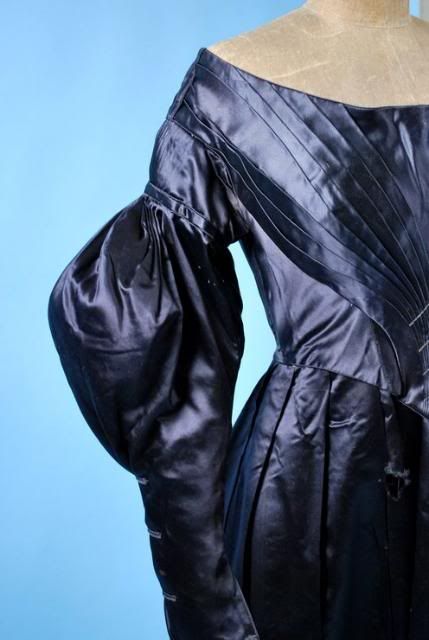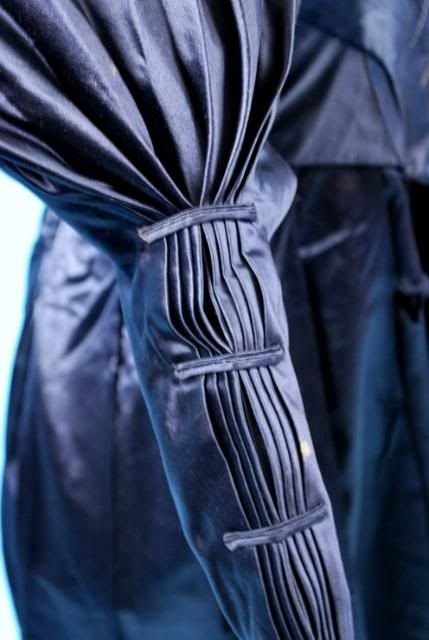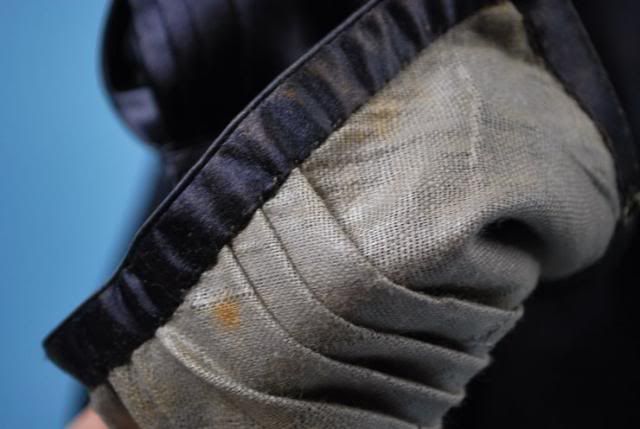 Incredible gorgeous grand midnight blue silk gown which is so incredible I love everything about this gown from the puffed sleeves and the way the sleeves are gathered is so awesome! IE I want this dress so much! This dress reminds me of the dress that the lady in the painting is wearing :) This great dress is from around 1832-34.
Well that does it for me today I hope you all enjoyed :)