Sorry I had to do a Beatles thing with the song "Day in the Life" But I just felt it would be fun to do so,and plus I love THE BEATLES! Can't help it heehee....But anyway back to this post I thought I would try and give you all a really nice post, I m sorry again that I haven't done anything on here in more than a week just been in a lot of pain and in and out of the hospital yuk for my stupid phlebitis so I know I needed to make up and make this a really decent post, so here I go, hope you all enjoy! :)
I love this image its a great one from the mid 1860's and yep its very pre Raphaelite which I love, one of these days I m going to have to make a post on them and the styles they incorporated in there paintings :)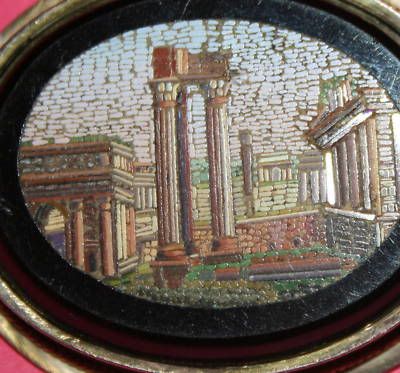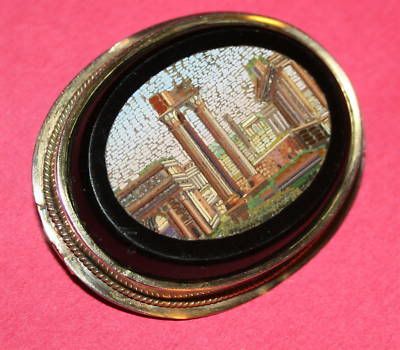 Awesome awesome micro mosaic pin from the early 1860's this awesome pin was made in Italy and was often bought on vacations as it was a great but yet wearable souvenir, and it was often always images of roman ruins, I myself have always wanted one and if I had the money I would get one in a heart beat! This great micro mosaic pin is in great condition no mosaics are missing which is good it is from around 1860-65 and you better believe I want it!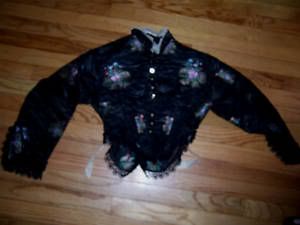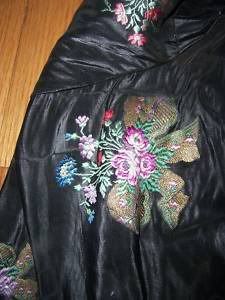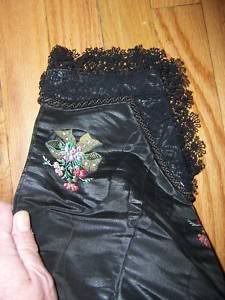 I wish I had more photos of this great shirt ahhhh so pretty wonderful black silk taffeta shirt with gorgeous embroidery of flowers and gorgeous lace ie I love everything about this shirt! Great shirt from around 1861-64, and yep I want this one too, but who wouldn't ?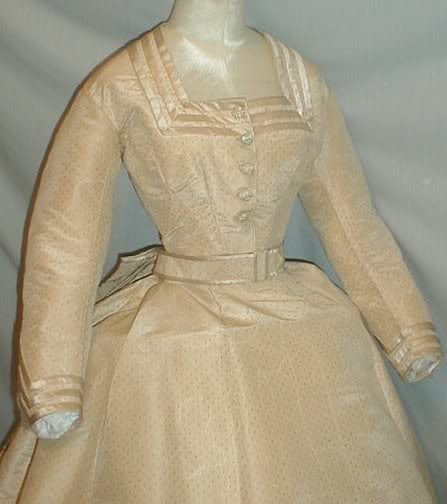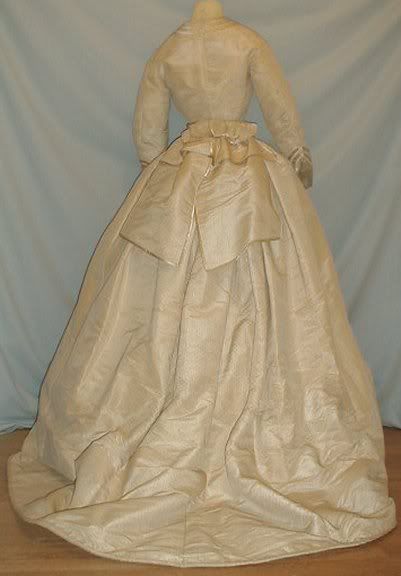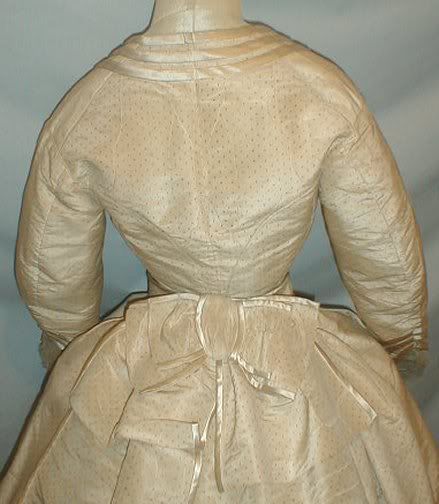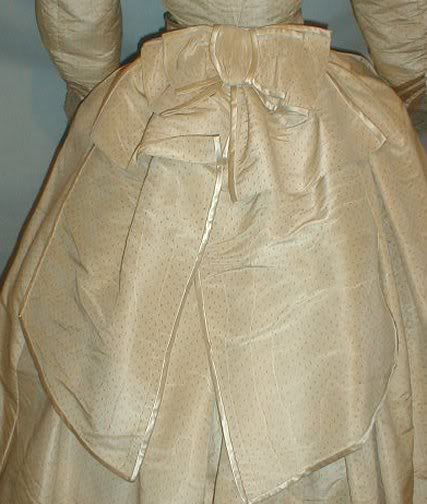 Awesome awesome beige silk polk a dot pattern in the silk and awesome silk trim and I love the little belt what a nice touch to this awesome grand gown...There are just sooo many things to love about this dress, and I do love this dress and wish it was mine great gown from 1863-65.
Wonderful peach colored silk gown from 1860 exact! I really love this dress from the lovely lace to the super princess waist to the way it laces up in the back this dress is just the cats meow and I want it sooooo much :)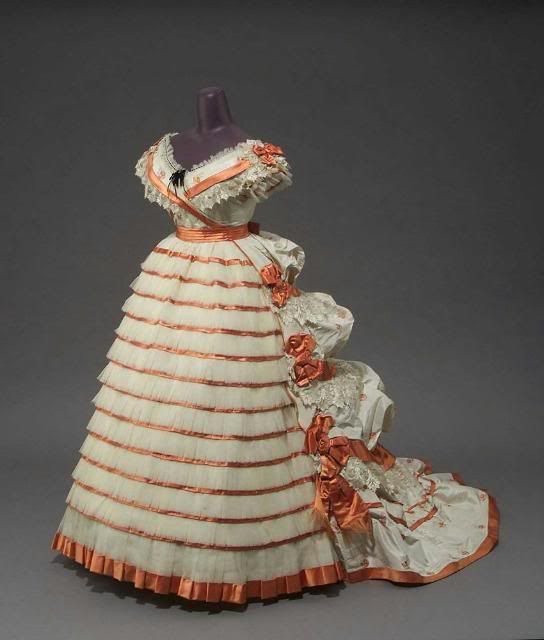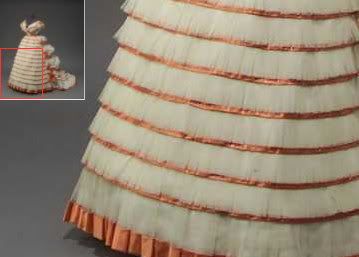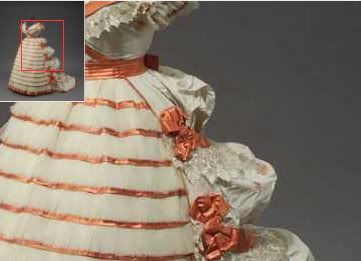 Awesome french silk and silk chiffon gown with orange silk trim this great gown is from exactly 1865 and yep I want it too! This gown just screams elegance!
Well this does it for today I hope you all enjoyed :) And I intend to make more posts and not slack so.