I love the 1840's there is just such a great look to the fashion from then, so lets get comfy and sit back and enjoy the 1840's! And all the glories fashion from then, and as always real garments from the time so enjoy :)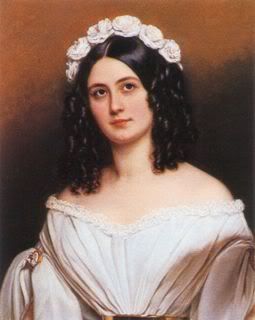 Awesome painting of a beauty of the day, I love her huge black curls and her beautiful white muslin dress, and the roses in her hair flowers have always been popular with ladies and especially putting them in your hair :) This awesome painting is from around 1840-42 her dress still has hints of the previous fashion trend of puffed sleeves which dominated most of the 1830's, but her whole outfit works out marvelous in my opinion.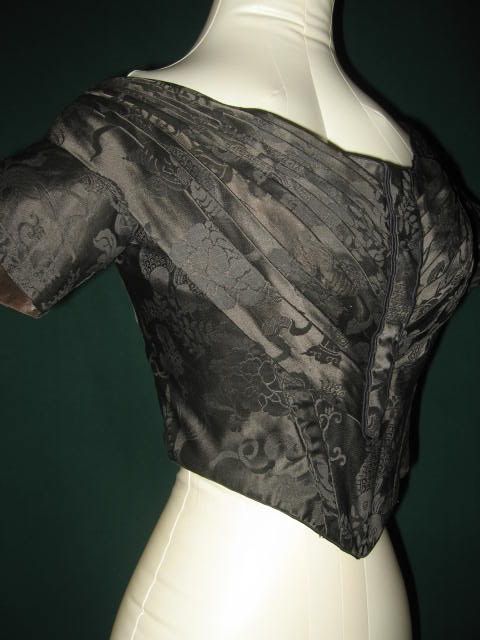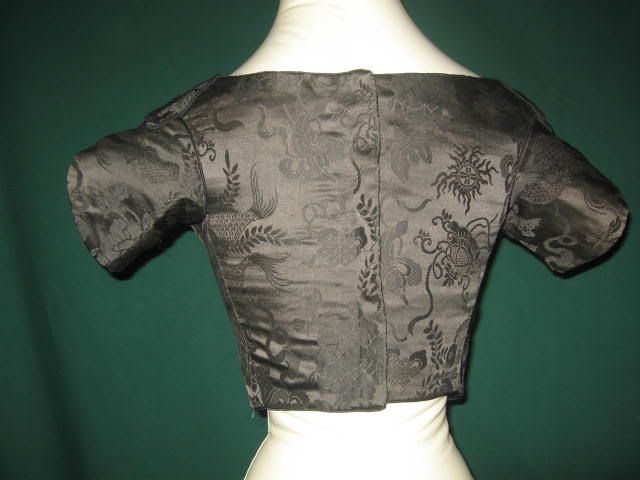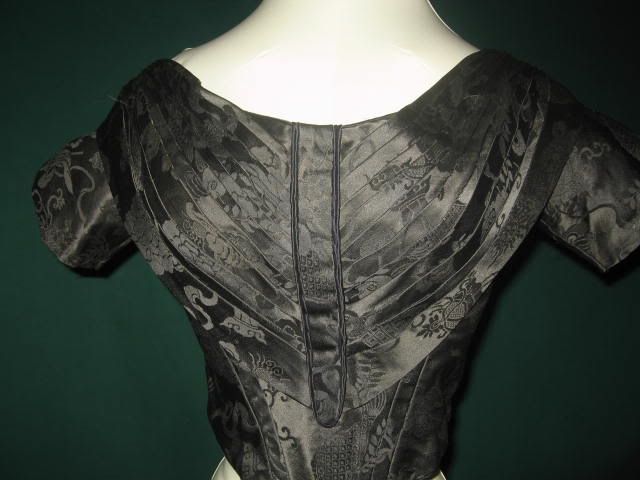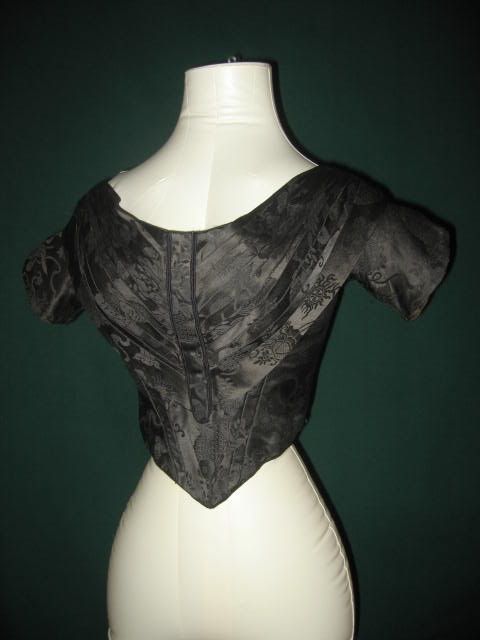 Awesome awesome black silk brocade shirt its pleated and gathered collar of this shirt is awesome and I also love the princess waist which seems to give everyone a good figure, it has hook and eye closers at the back and is really in superb condition considering how old it is, this great shirt is from around 1842-46 and you better believe I want it! :)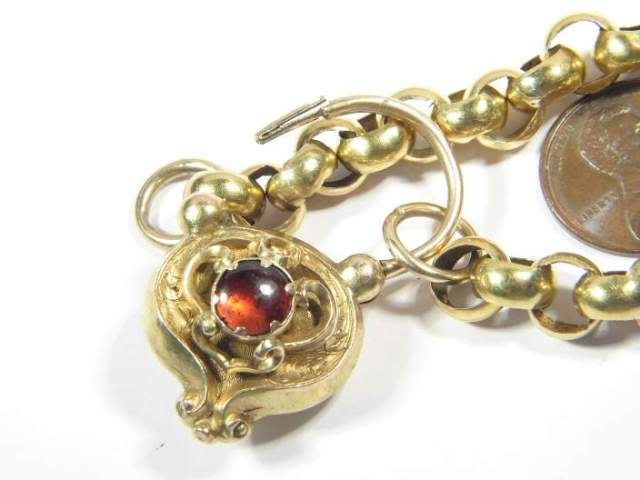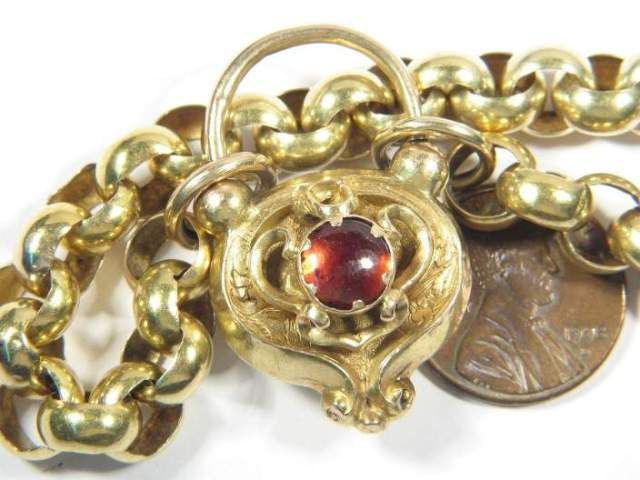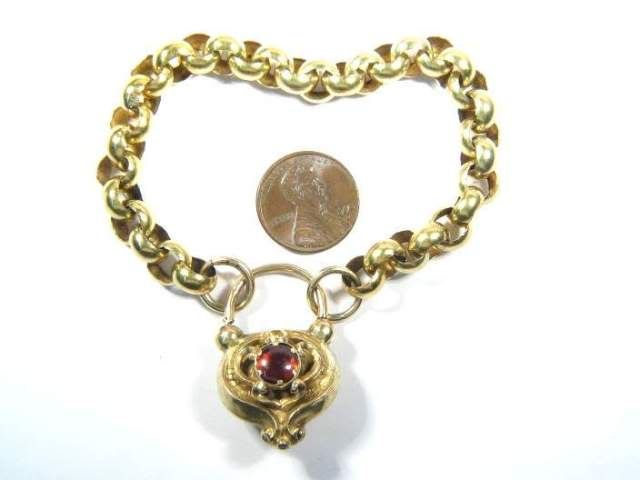 Now every fashionable lady needs a bracelet and this is a great one gold chain link bracelet with lock the lock has a awesome garnet stone in the middle of it, these chain bracelets became popular in the 1840's and where made through out the Victorian and Edwardian eras this one is made in England and is from around 1845, and yep I want it! :) I love these bracelets I have two one from the 1840's the other from the 1890's and I think they are fun!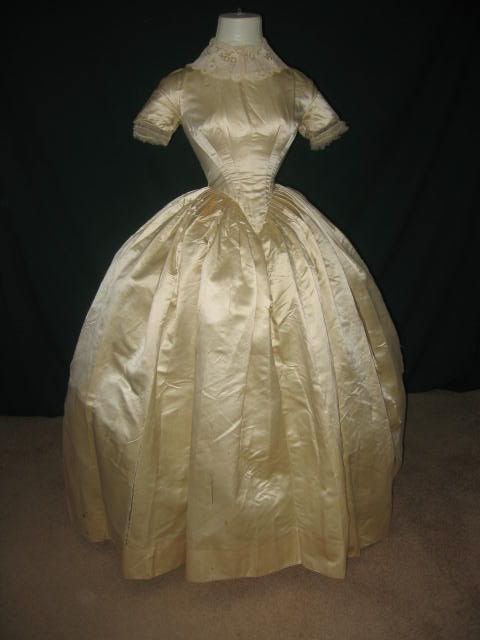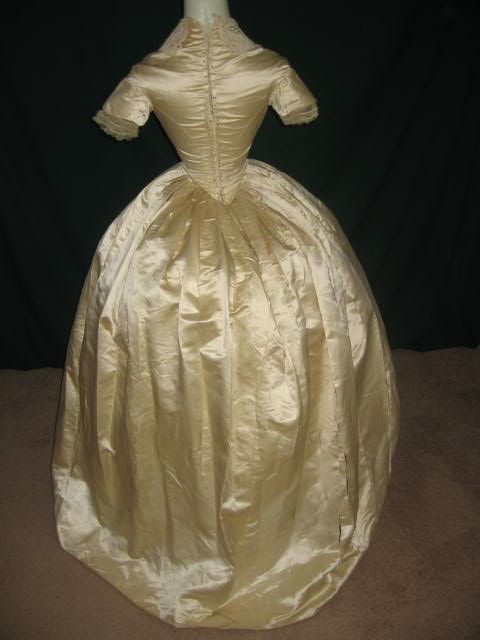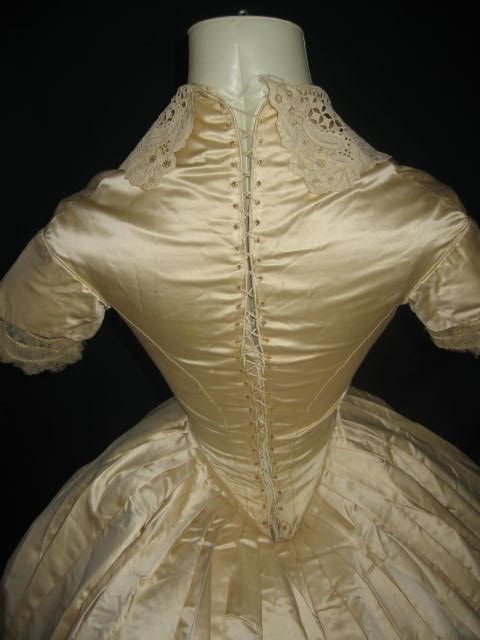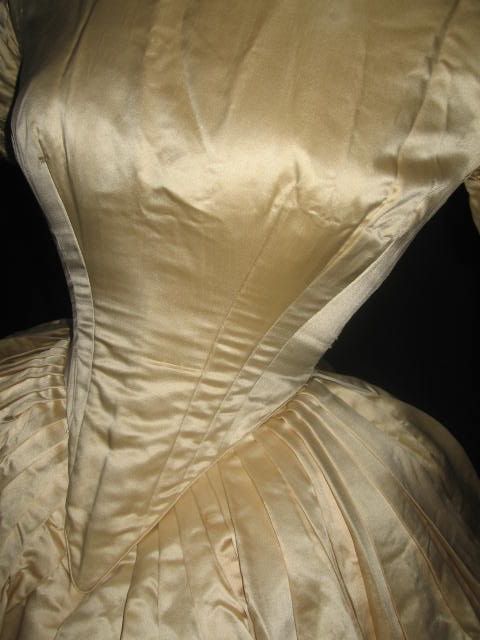 White silk satin dress, I love everything about this dress and wish it was mine dress is from around 1842-47.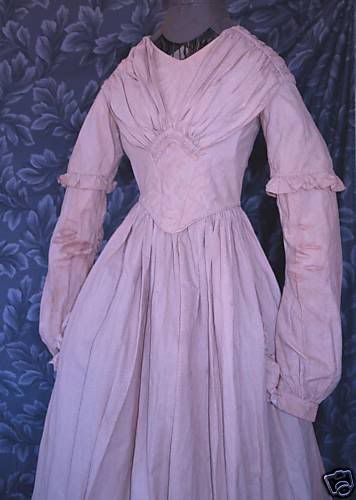 Wonderful white linen gown with awesome smocking and I love the sleeves too, and this dress is in great condition the only problem is a few stains on the bodice but considering the age a few spots is not the worst thing, this dress is from around 1840-43.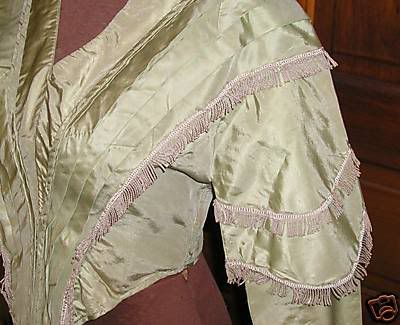 Wonderful light green silk shirt with fringe trim! I love fringe I always think it looks good on clothes, this awesome shirt is from around 1843-45.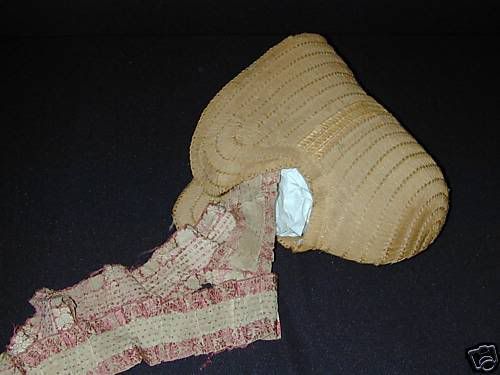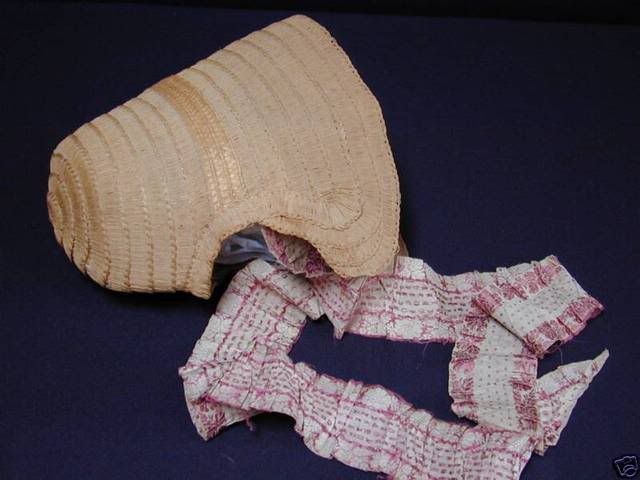 Ah and what would a fashionable lady do with out her hat or bonnet in this case we have a awesome Swiss straw bonnet from around 1842-48, bonnets where not just functional but elegant and a way for are lady to express her own fashion style and taste, some women bought bonnets plain so they could put there own trims and feathers on it while other bought it completely premade it just depended on the lady her self.
Well this does it for me today I hope you all enjoyed it :)