I know I have not made a post on here in awhile and I am truly sorry for that but I hope to make up for it the best I can, so today we will have a nice small post with lovely 1860's fashion, so lets sit back relax and enjoy the glorious fashions of the 1860's :)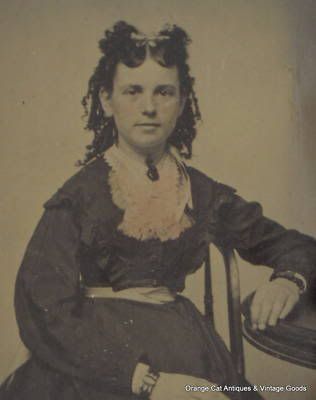 This lovely tin type photo was taken around 1864-66, and the photo is of a beauty of the day, this young lady has her hair done up beautifully and I love her silk gown with heavily lace collar and awesome whitby jet choker the pendent is on a silken cord which would make it far easier to make it into the right choker, she also has a awesome matching pair of bracelets needless to say I would like everything this pretty lady is wearing :)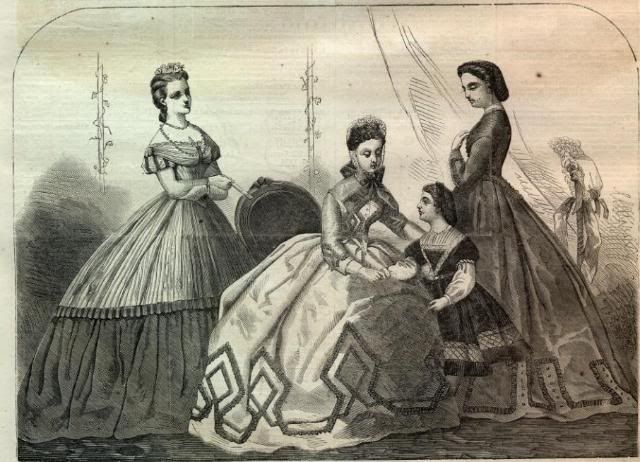 Wonderful fashion print from Paris showing the latest fashion of the day, Fashion prints came in two forms one in magazines that where more like books than what we think of magazines today and the other is you could buy individual prints from print shops or even from your dressmakers shop, and this was a way women could keep up to date with the new trends coming in, now like I have said before not everyone did follow the new styles, its always been up to the individual.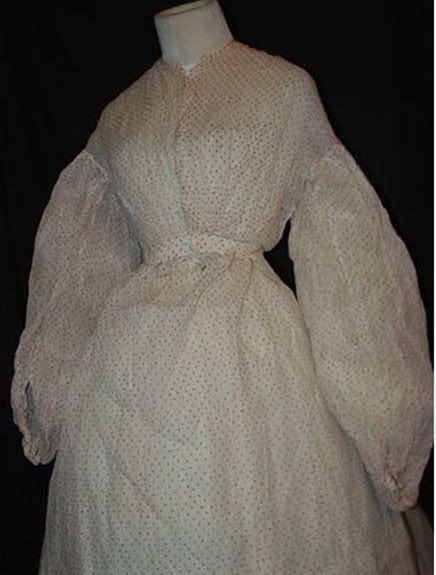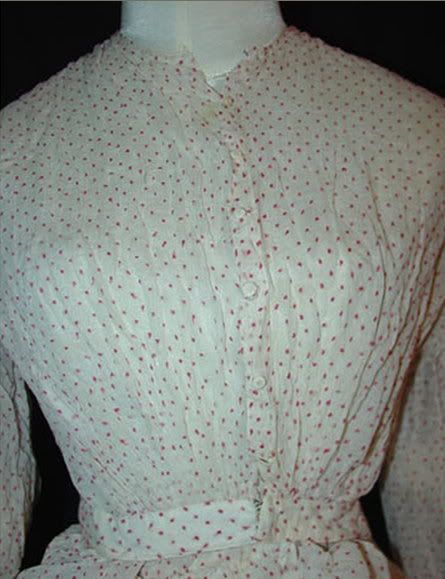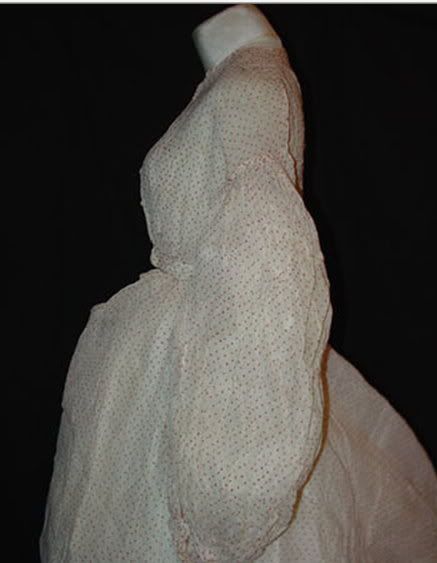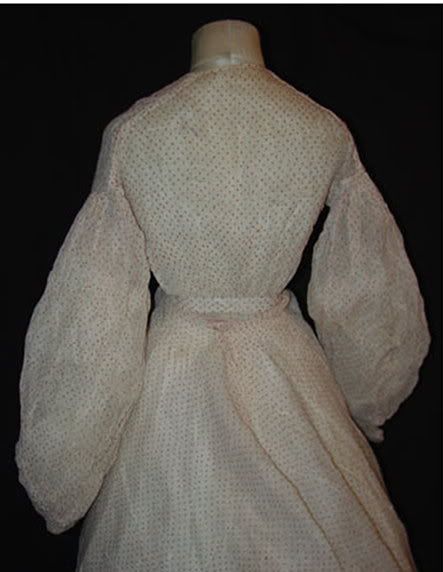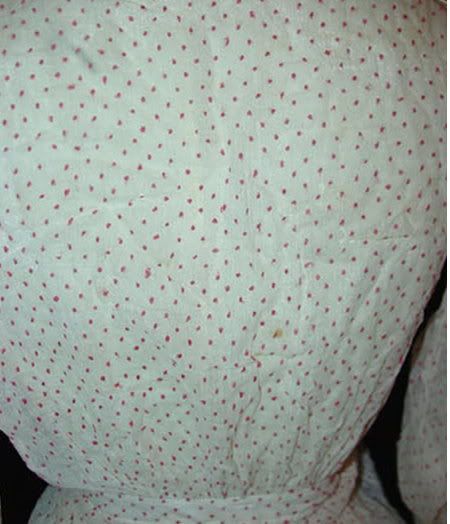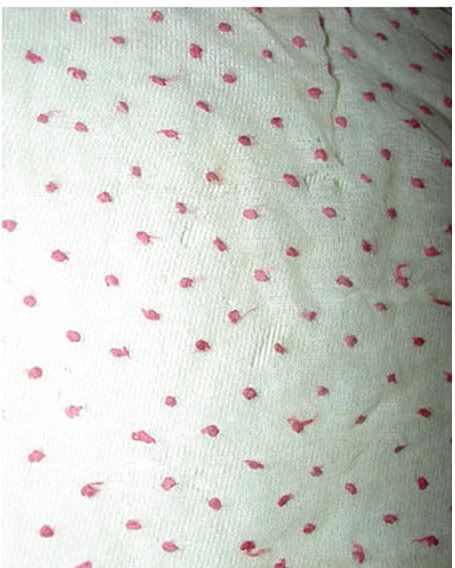 Lovely white cotton polk a dot dress this dress is awesome and even though its simple I think its a great dress, this dress is from around 1862-64. And yes I want it! :)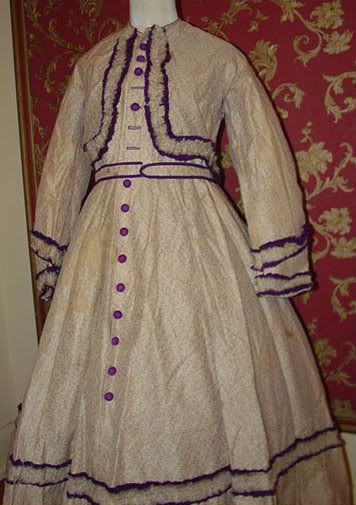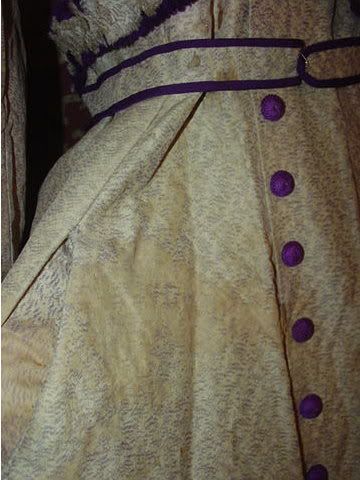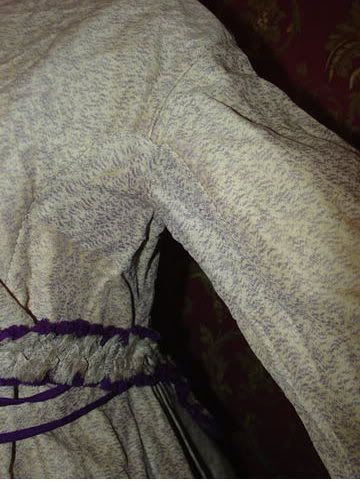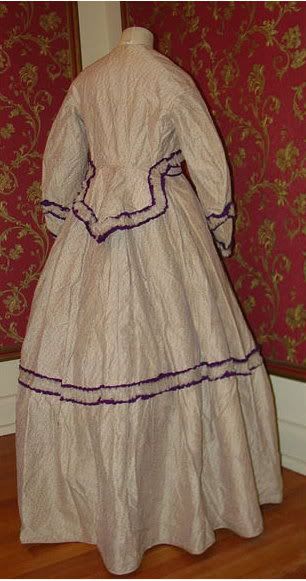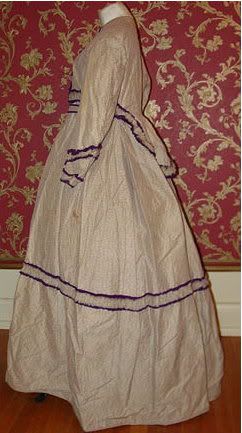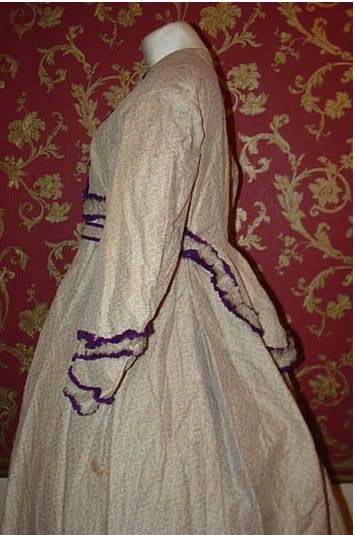 Wonderful purple and beige cotton fabric with purple trim and buttons and awesome barillo jacket/Zouave jacket I just love this 1862-64 outfit its very sharp and smart, and yep I want it :)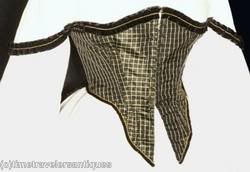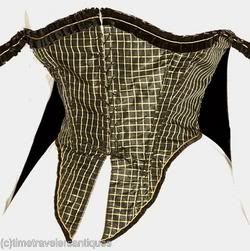 Super silk plaid Swiss waist, this is a awesome and very beautiful example of a Swiss waist from around 1860-63.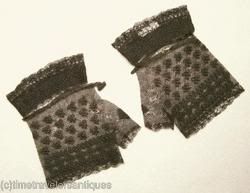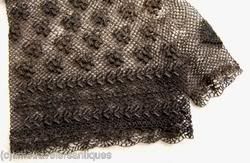 Awesome black lace fingerless mitt gloves these are so awesome and very pretty gloves are from around 1860-62.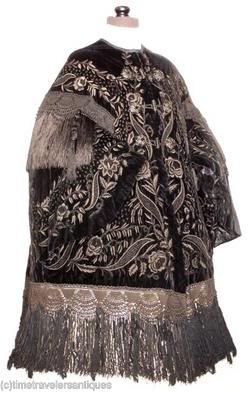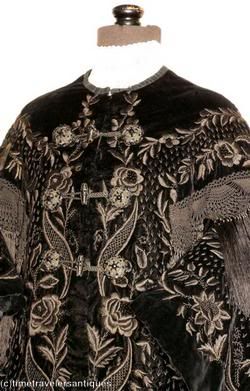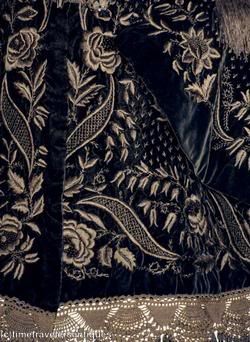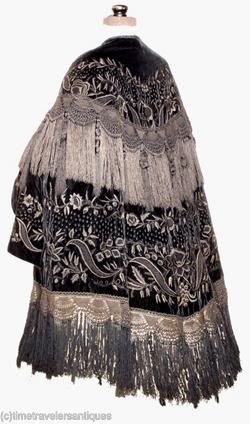 Maybe I have saved the best for last heehee, this awesome beautiful black silk and velvet mantel coat is so awesome and gorgeous and I love the silk embroidery and the lace and fringe this is just impressive if you ask me and yep I want it this great coat is from around 1862-65.
Well I hope I made up for not posting in a long time, just been having more problems with my health and of course some computer issues so ie neither of those makes it conducive to making good posts, but I will make up for it I promise :)