A afternoon with the turn of the century clothing, I love the 1900's fashion it is all so pretty and to me the turn of the century is always going to be 1900 I can't seem to think of 2000 as the turn of the century, so today I intend to have real garments of clothing and shoes and jewelry and basically everything a elegant lady would need! :)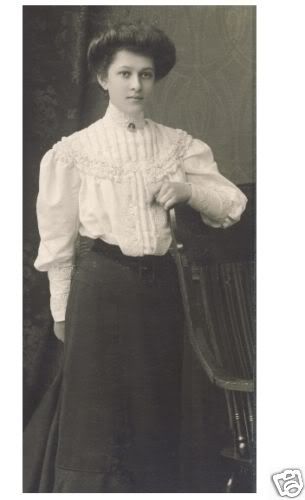 Photo of a beauty of the day this beautiful lady is dressed smartly in a lovely white linen blouse with ruffles and a black linen skirt which is belted she has her hair up in a perfect Gibson girl hair do, this photo is from around 1900-04.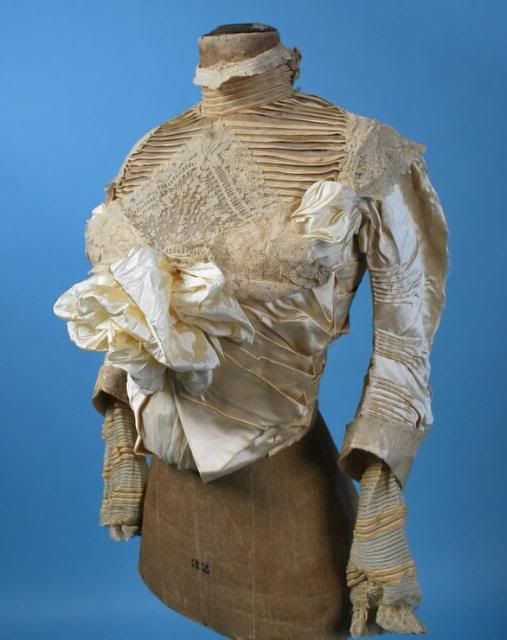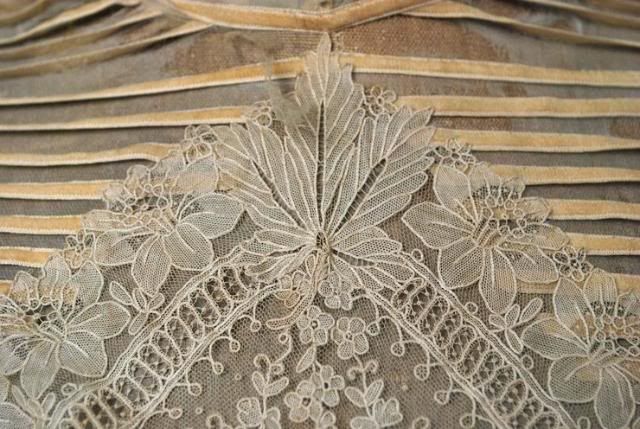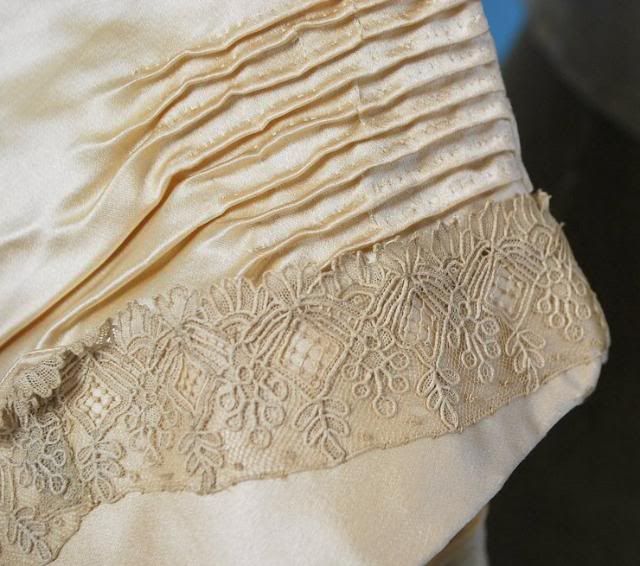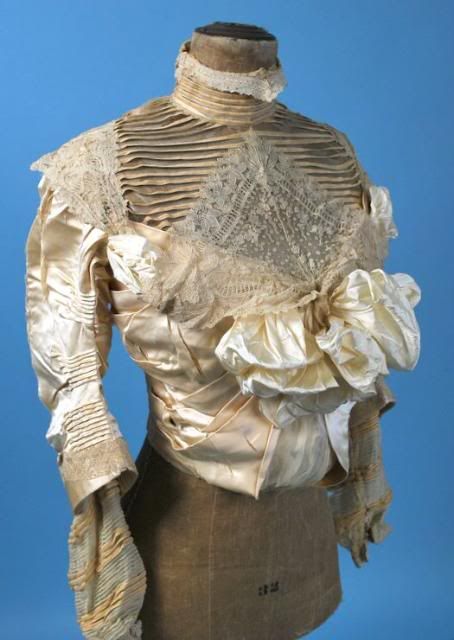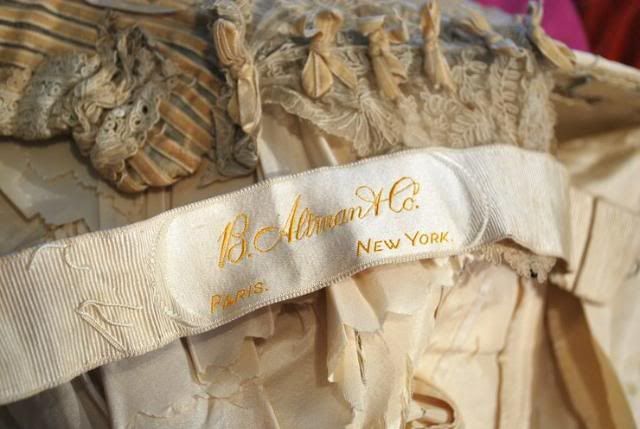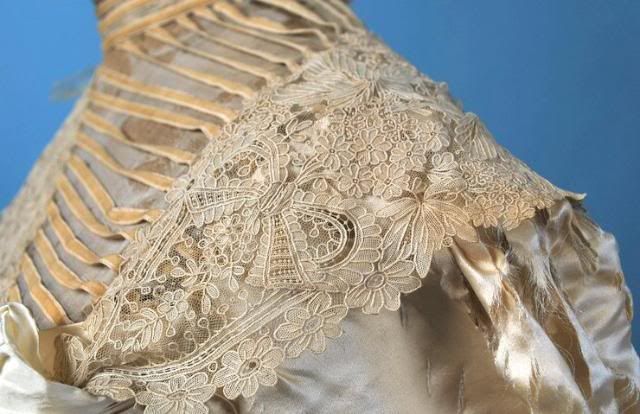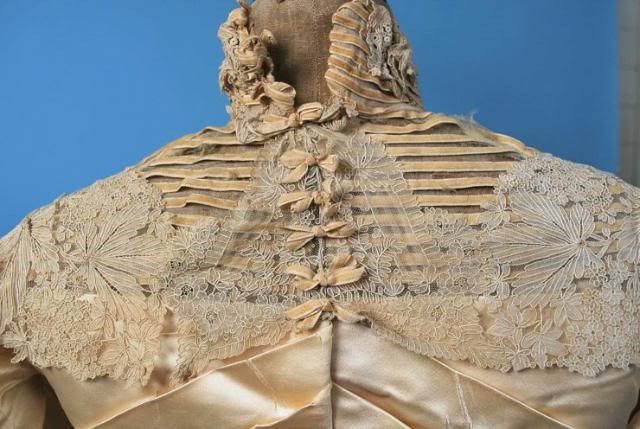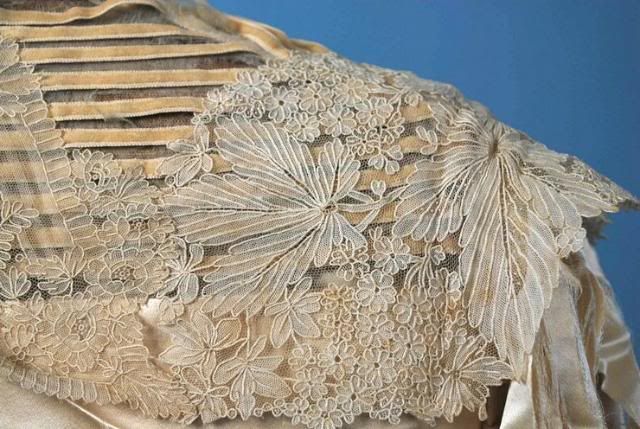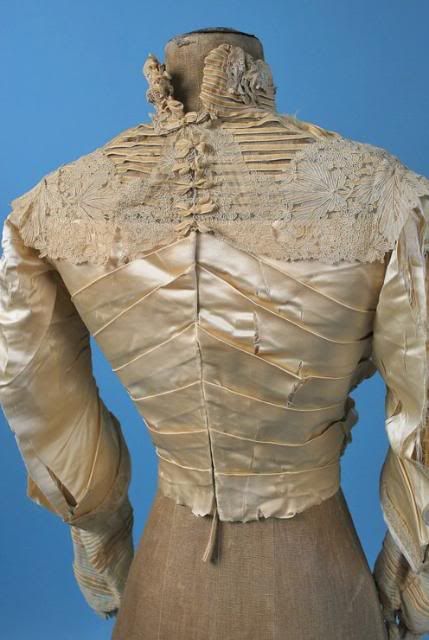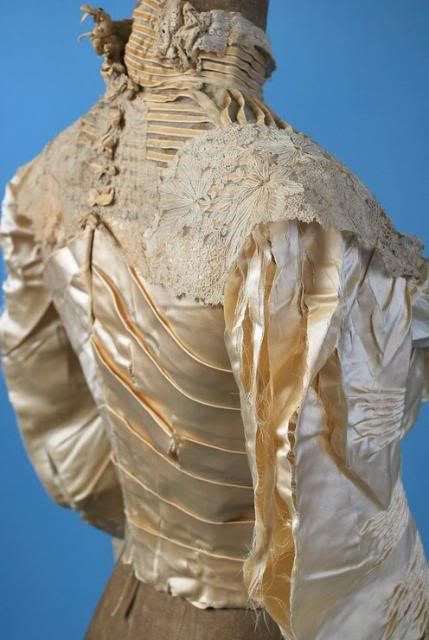 Gorgeous cream colored silk satin blouse with lots of cream colored lace and a huge bow in the front and tiny bows in the back, this blouse is just gorgeous and if anyone said well we are going to put a huge bow in the front of blouse I would have poo pooed it, but hey it works and not only does it work but its gorgeous this wonderful blouse is from around 1900-06 and I think its just perfect I could see a lady wearing a Gibson girl hair do in this great blouse ah :)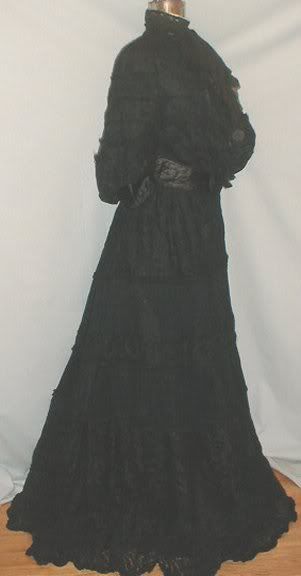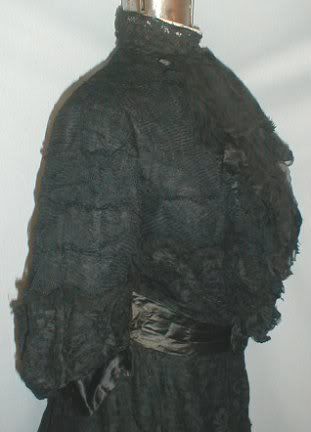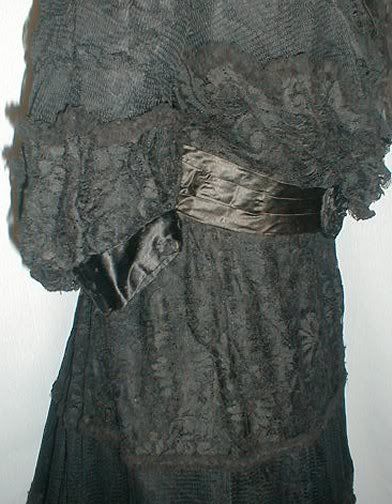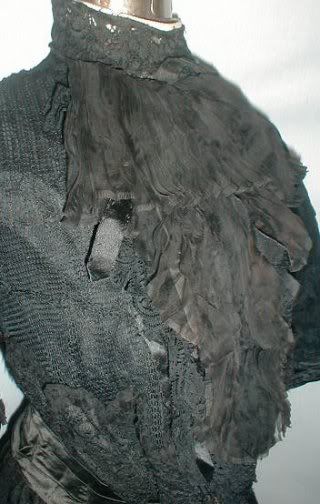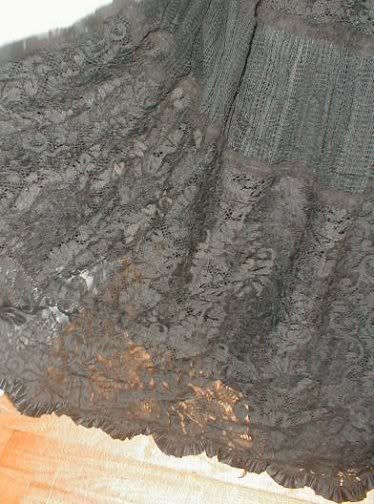 Highly ornate black lace and black satin trim and silk chiffon collar, this gorgeous dress is very ornate and very well made I just love it and yep I wish it was mine this dress is an early 1900's gown made around 1900-03.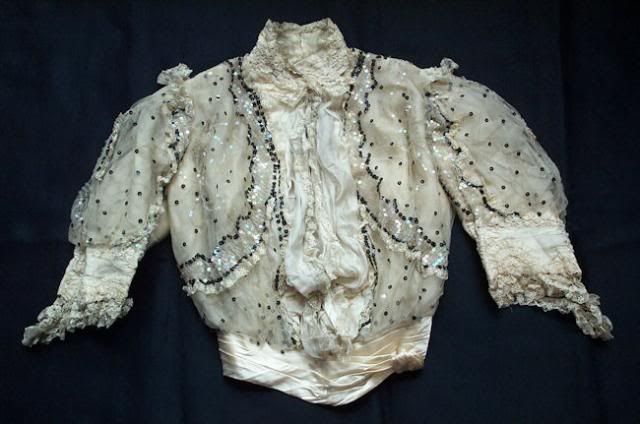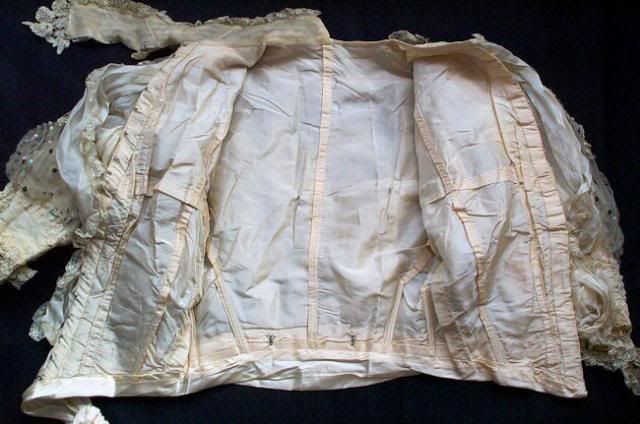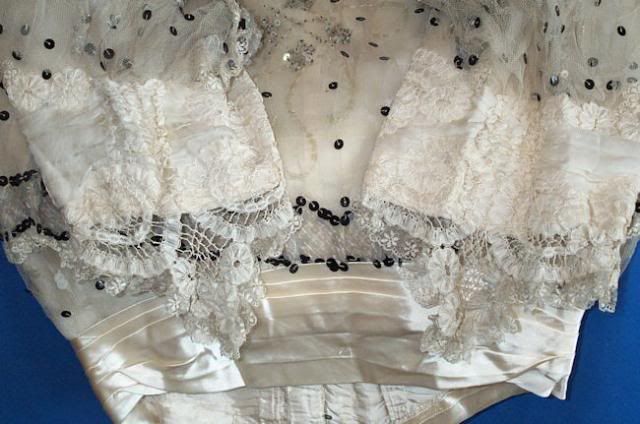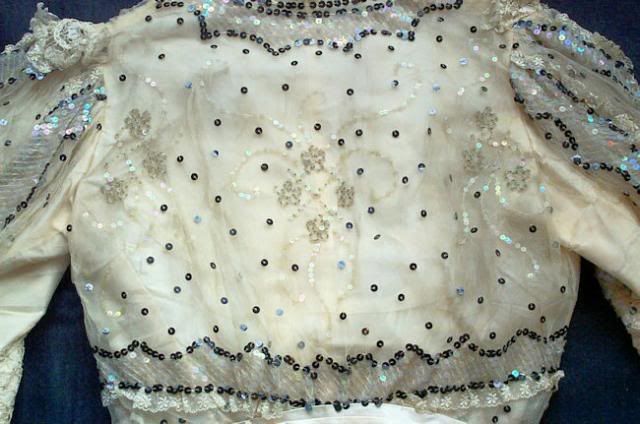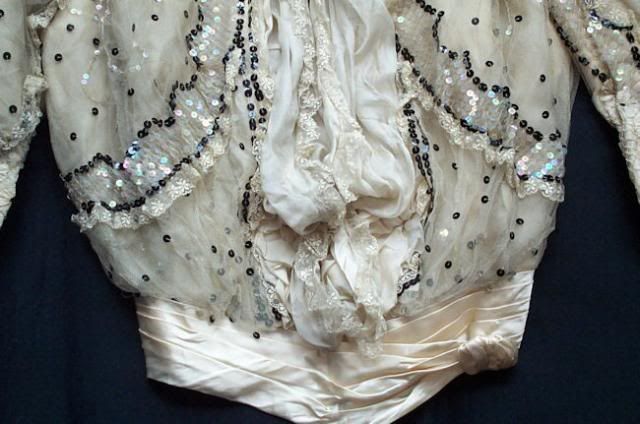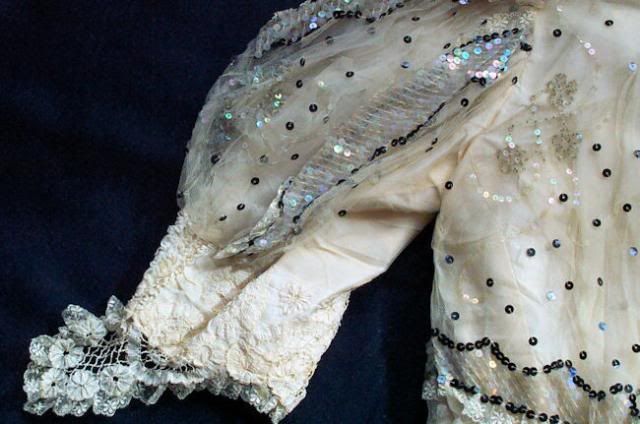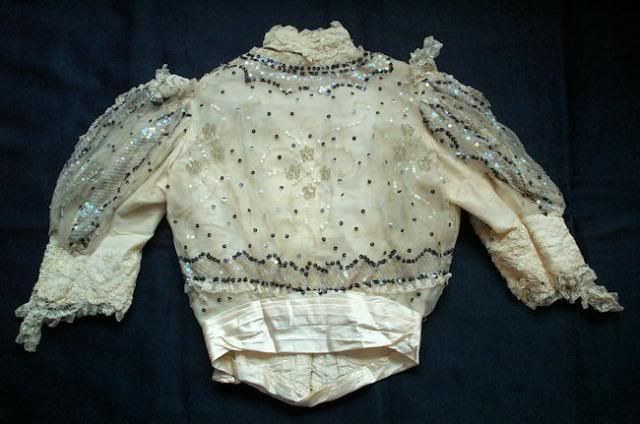 Yet another Gibson girl top this lovely white linen top with net lace and black and white sequins gives it the appearance of being polk a dot pattern, this wonderful shirt is from around 1902-06 and I think its just lovely it reminds me of something Esther from the movie Meet Me in St. Louis with Judy Garland playing Esther would have worn in that great movie :) And yep I want it :)
Wonderful gold and amethyst and seed pearl necklace this great necklace is from around 1900-04 and I think its just gorgeous and wish it was mine :)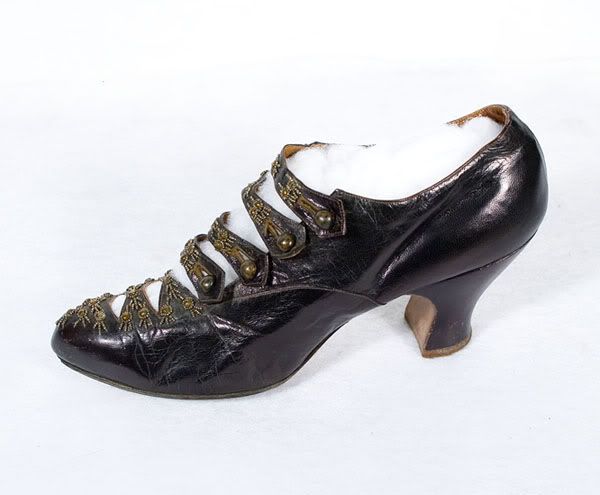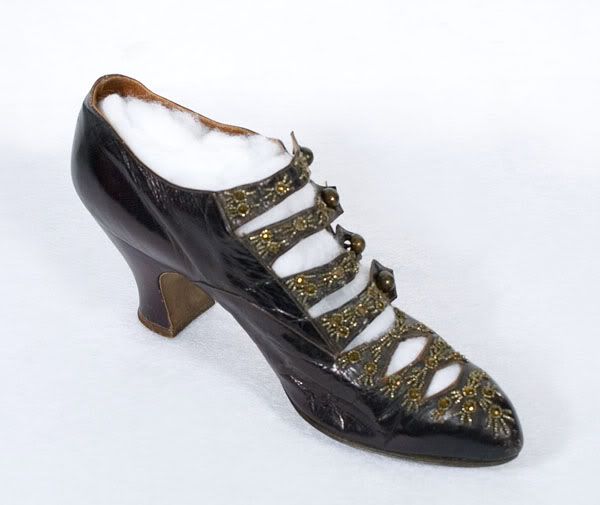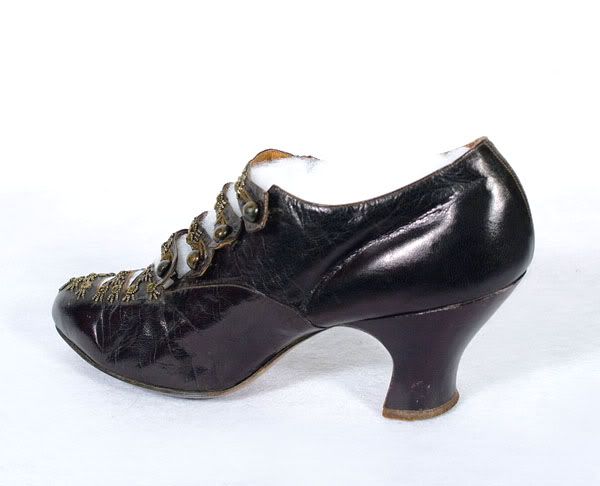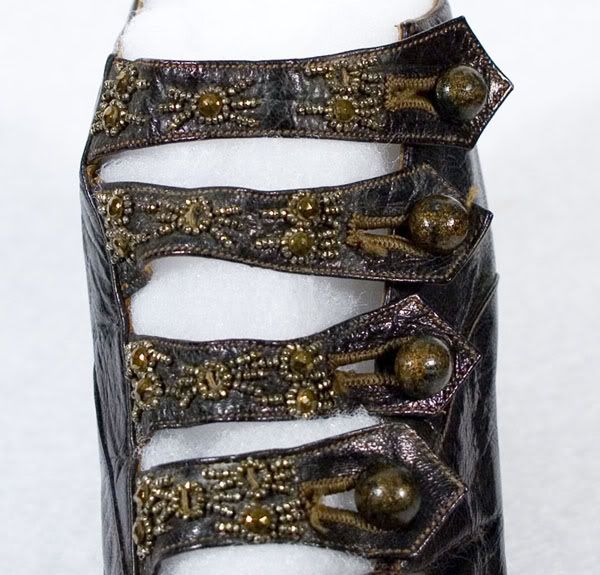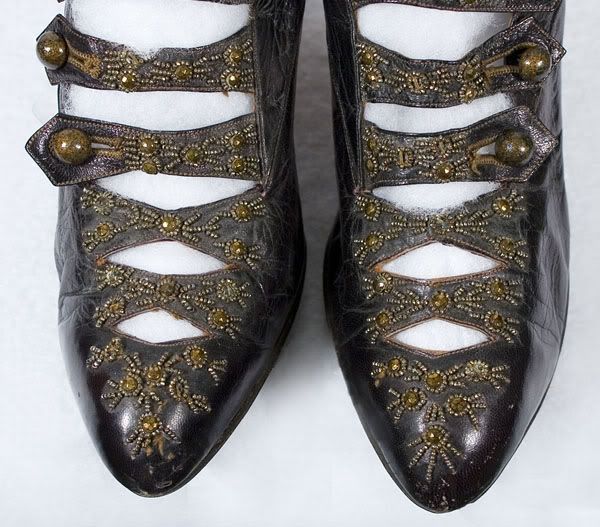 Wonderful great black kid leather shoes with four straps and open work dress shoes which are heavily beaded, I really love these dress shoes which have small french heels, I think they are grand and wish they where mine shoes are from around 1900-09.