I know yesterday I missed making a post :( I do however intend to make up for that, and as to tonight I will have a small but good post and all that jazz :)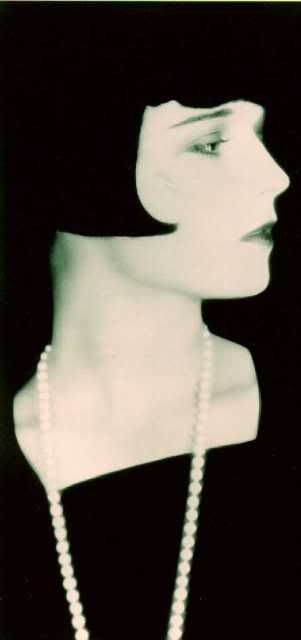 Wonderful lovely classic photo of silent movie star Louise Brooks , I love this photo it seems to embody the 1920's or at least in my opinion, and this photo sums it up.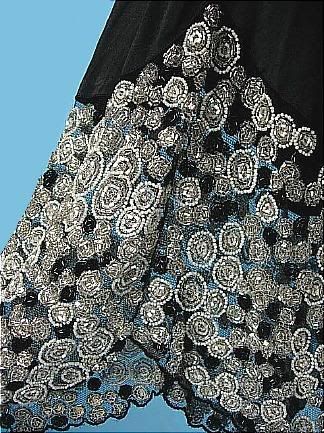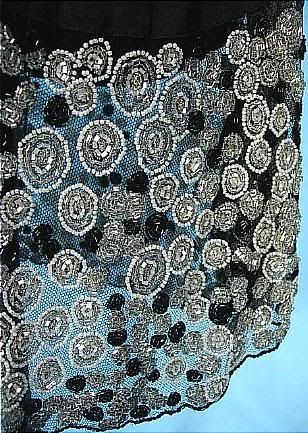 Awesome black silk satin gown with white hand cut glass beads and black hand cut glass beads I love the design its so unique and all so 20's this great dress is from around 1924-26 and yep I want it :)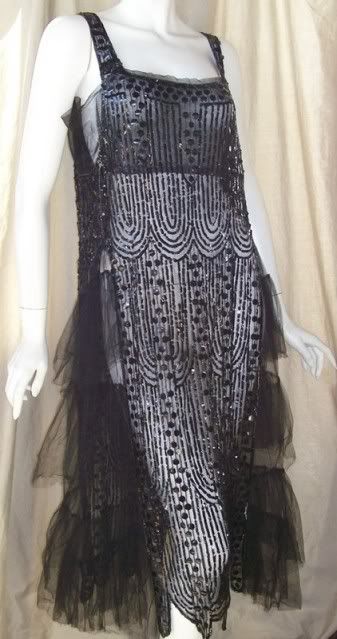 Black silk chiffon tunic dress with black jet hand cut glass beads and at the sides layered chiffon thats ruffled out, I think this dress is not only interesting but beautiful too, and I would love to have it :)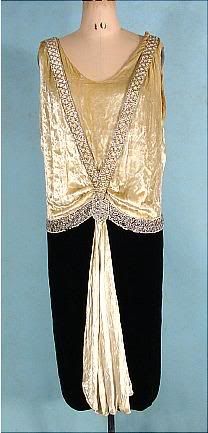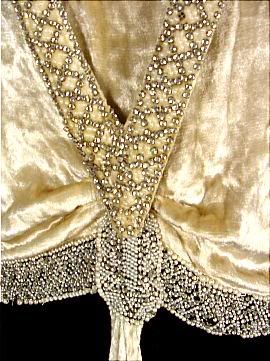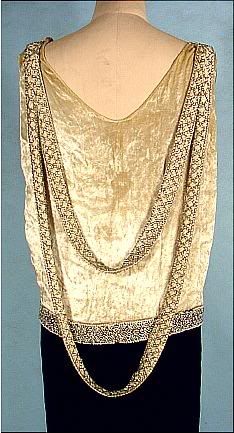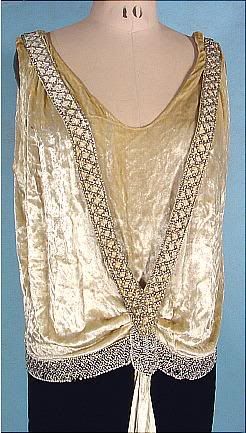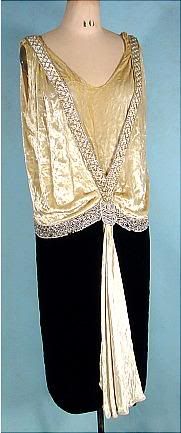 This has got to be one of the best black and white dresses ever! :) Black silk and white velvet with hand cut white and silver glass beads and everything about this dress is detailed and elegant, I can't say enough good things about this dress it really just takes my breath away, this awesome dress is from around 1925-27.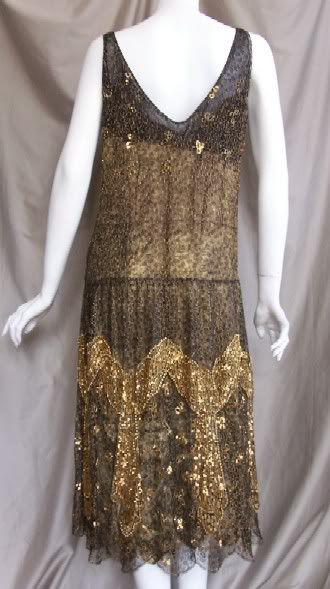 Wonderful bronze dress with hand cut bronze and gold looking beads, I wish I had more photos of this but sadly I don't, this great dress is from 1923-25.