As we all know I love the 1890's and all its styles and trends and when I was a kid it was one of my all time favorite times especially with the huge puffed sleeves and button up boots, I just adored this time as a kid, I would have to say this and 1900's and the 1850's-60's fashion and 1870's-80's where my all time favs as a child, of course as I studied more I loved even more fashions, but the 1890's will always have a special place in my heart.
Wonderful painting of a beauty of the day wearing a absolute awesome black silk satin and gold brocade gown which is very reminiscent of the 1630's fashion, which I think is awesome :)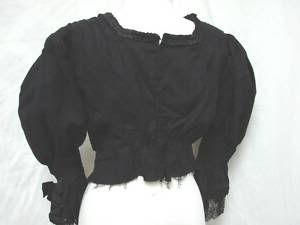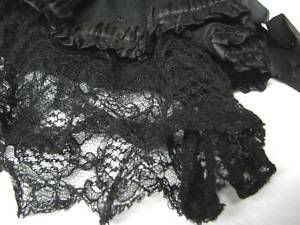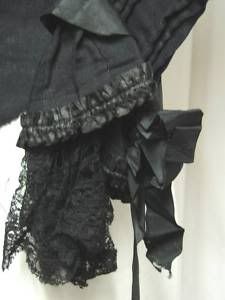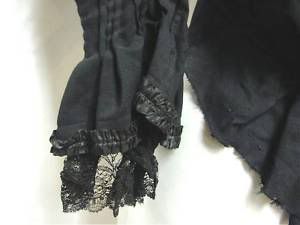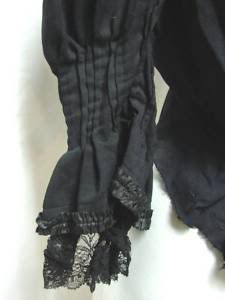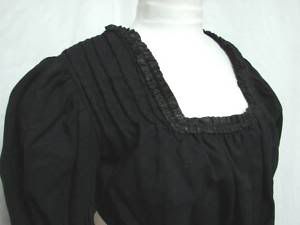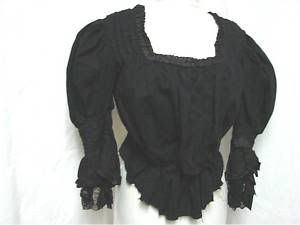 Highly ornate black lace top, this 1895-97 top so reminds me of the 1890's it has that quintessential look of 1890's fashion, and I just love it and wish it was mine :)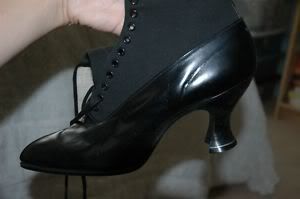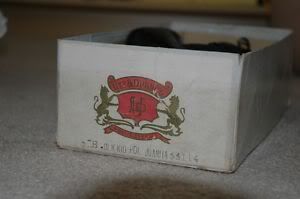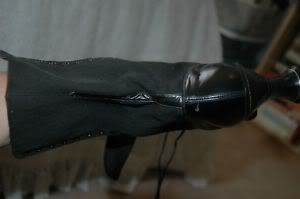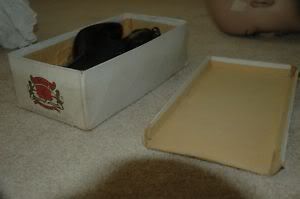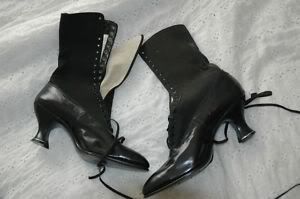 Wonderful lace up boots with original box, these boots are leather bottoms and cloth uppers and are in great condition I m not sure these where ever used and its always a bonus to find the original box with things like shoes and hats I think or jewelry boxes for that matter.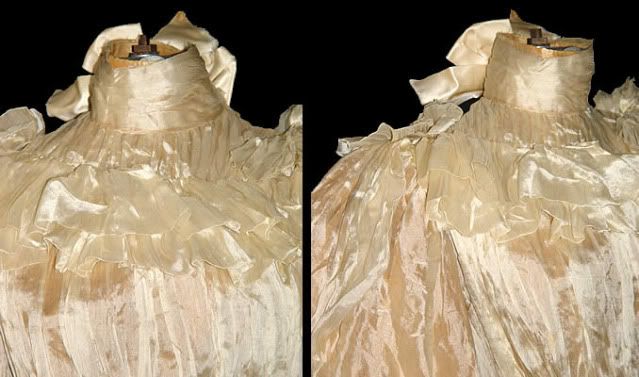 Wonderful cream colored silk blouse with huge puffed sleeves I really love this shirt and think its great shirt is from around 1894-96.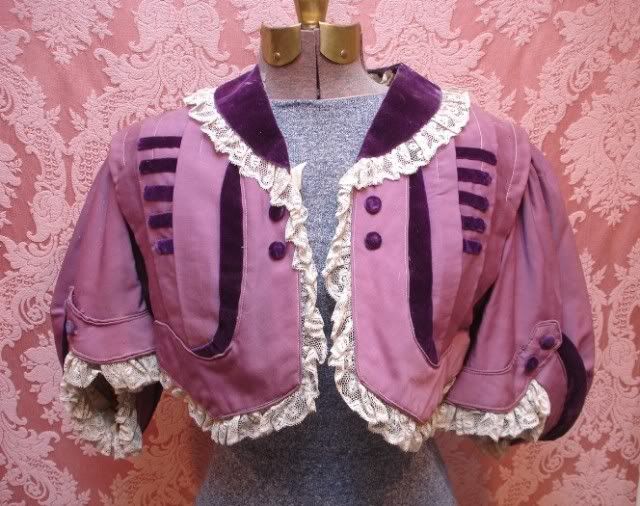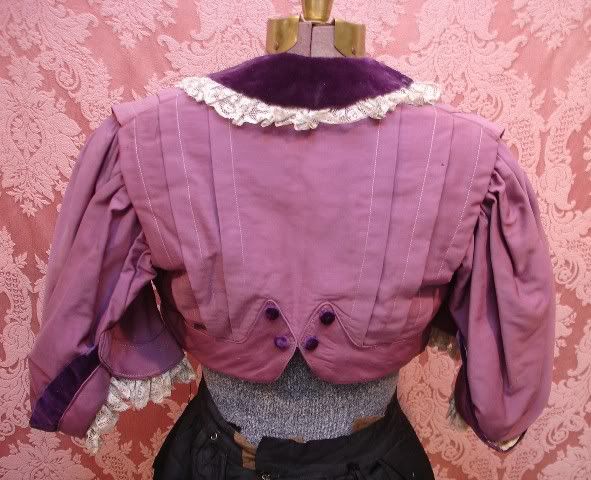 Light purple barillo jacket/Zouave jacket these became super popular in the 1860's then you don't see them till 1890 again, but I do love them, I have one of my own from around 1897, this one however is from around 1896-98, and I think its perfect and wish it was mine too :)
Photo of a beauty of the day with a ruffled layered coat, and it suits her just perfect I think, this photo is from around 1891-93.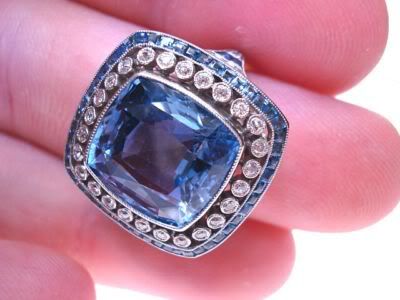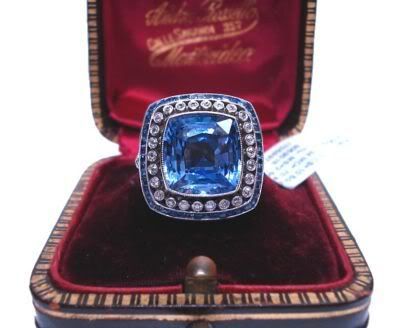 Awesome gorgeous sapphire and diamond gold ring this ring is from around 1890-92, and yep I want it! :)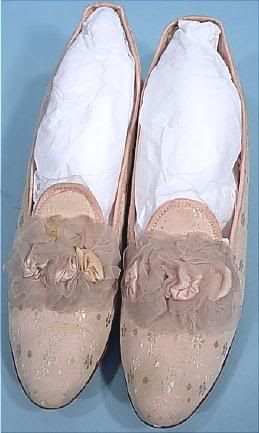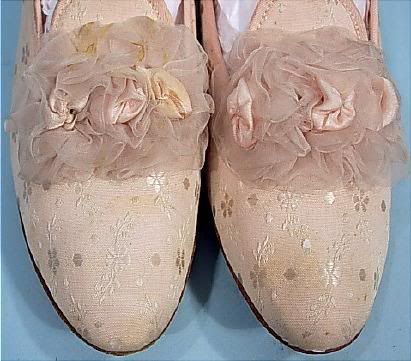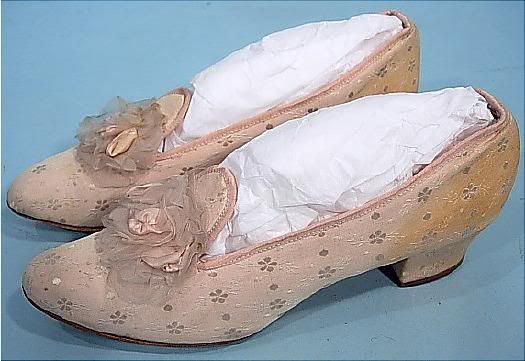 Awesome dress shoes of cream colored silk brocade and silk chiffon trim and god I want these shoes, shoes are from around 1895-98.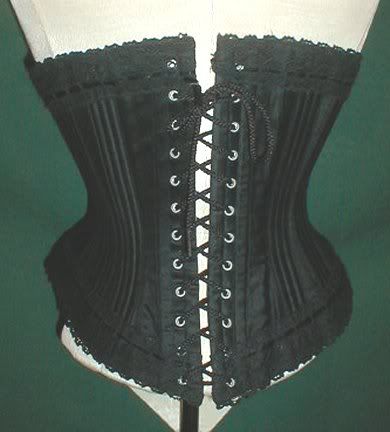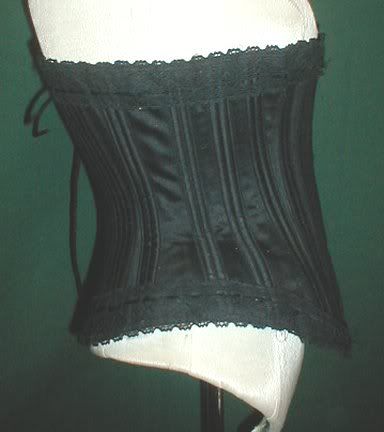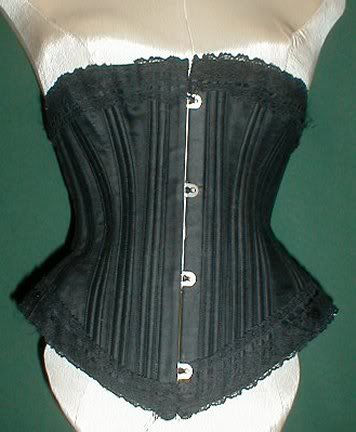 Wonderful black silk satin whale boned corset this awesome corset is from around 1894-97 and is just perfect and yep I wish it was mine :)