As I have to go to a BBQ today I will have to make this short but even short I can make it all so grand so enjoy :)
Wonderful painting of a lady of the day this painting would have been done around 1773-78.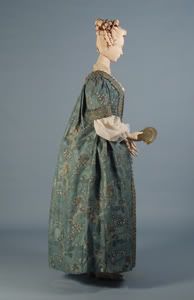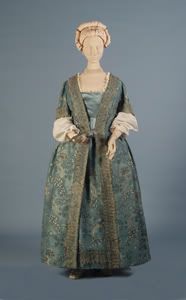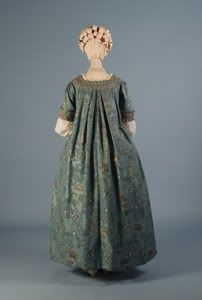 Wonderful blue and silver brocade with lovely silver trim and this is real silver threads people ah how lovely I so want this dress! Wonderful dress from 1767-73.
I wish this post could be longer but sadly I must take my leave and go to the BBQ.