Todays post is not just going to be a dress of the day but a whole outfit ie dress undergarments shoes and of course some aesome jewelry! And a painting of a lady of the day, i so hope you all enjoy this :)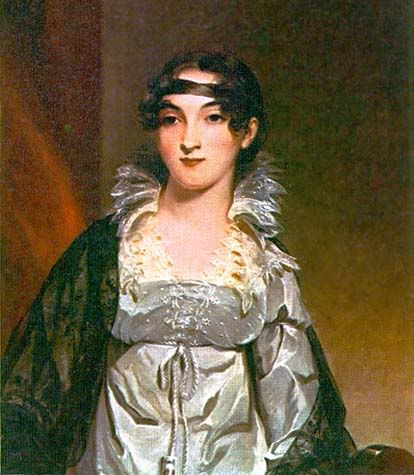 This wonderful painting of a lady from 1814 she is dressed well in a beautiful silver colored silk dress with high lace collar and corded belt tied just under the bust as that was the empire/Regancy style high waists! This lady also has a lovely long green shawl, as shawls where so in style and no lady would have been with out one.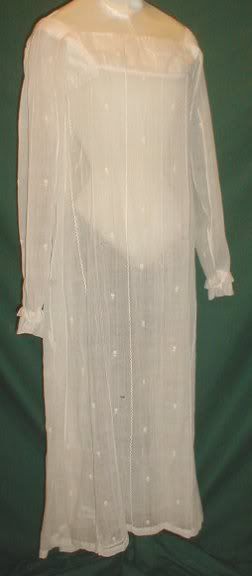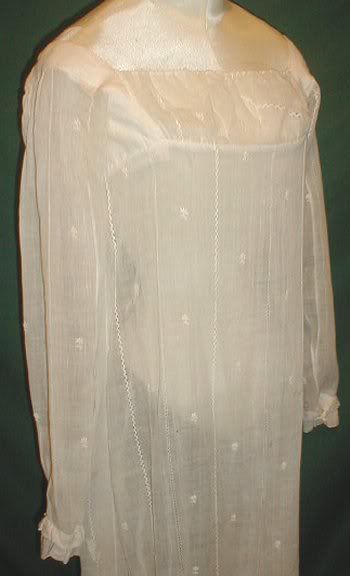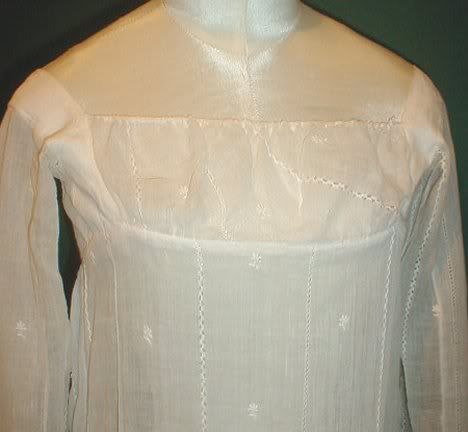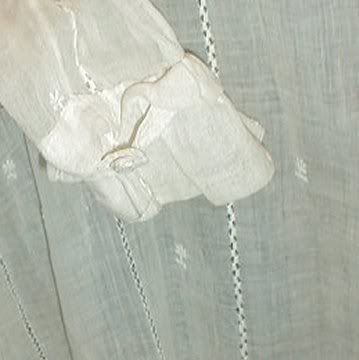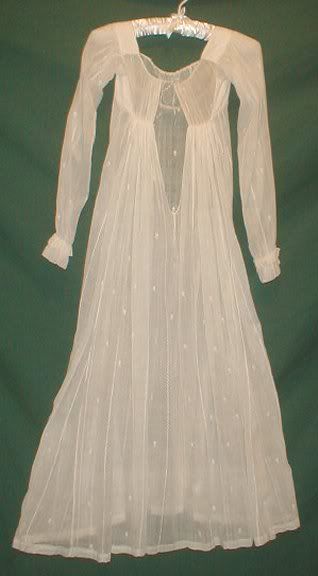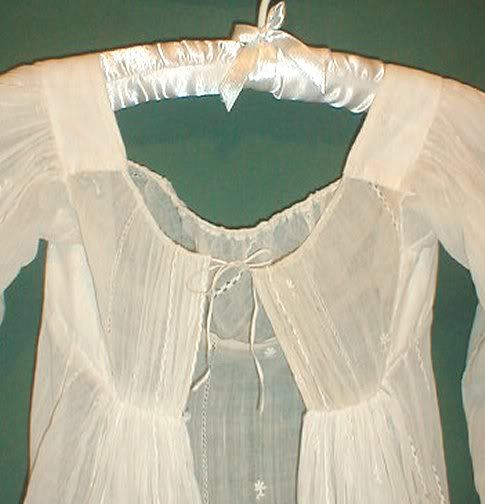 Wonderful white muslin dress with embroidery designs and ties in the back, this dress is just great and i love the long sleeves on this dress, the dress is from around 1808-17.
wonderful wedgewood gold with a pearl drop necklace, this great necklace is from 1795-1815.
Wonderful pair of gold drop earrings from 1805-20. And a perfect pair of earrings for any fine lady of taste and elegance.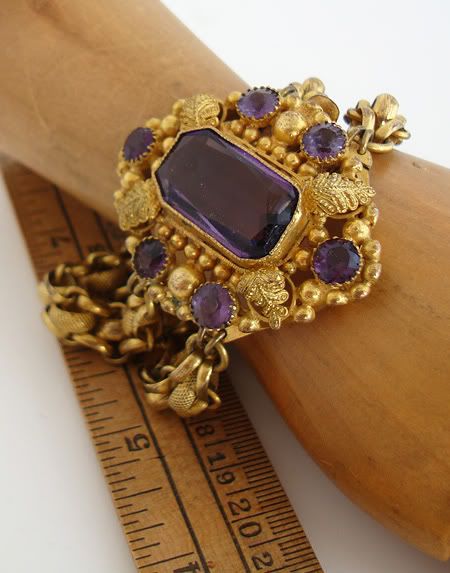 Wonderful gold and amethyst bracelet from 1810-20.
Cream colored silk slippers from 1800-1815.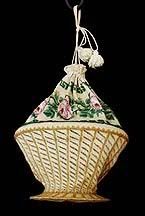 Wonderful basket purse from 1810-15. Since every lady needs a purse.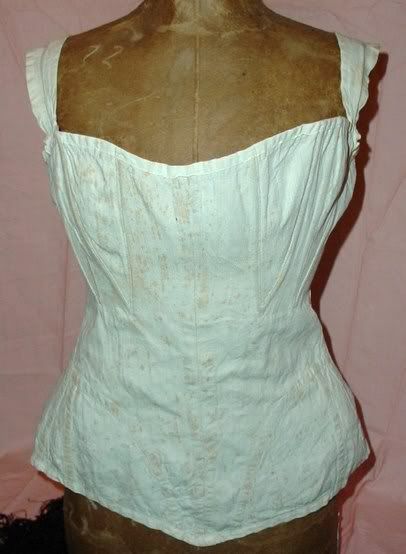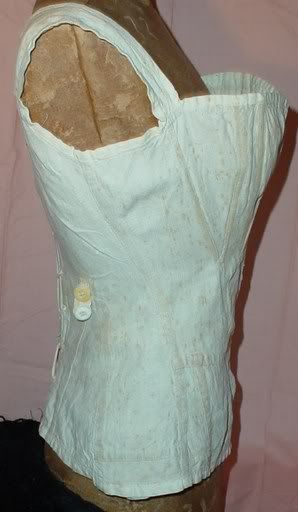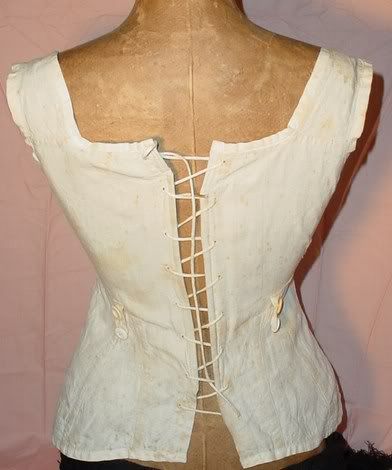 Wonderful corset from 1810-18.
I guess that would be it of the outfit for our lady, I hope you all enjoyed and as always more to come :)