There is such a charm about the 1860's and the fashion and jewelry of the time, it always gives me such a happy feeling of contentment and I always say to myself ah now thats beautiful! This post will show some of the elegance of the time, and I hope you all enjoy it just as much as me.
Wonderful painting of a beauty of the day painting is from around 1860-64. This lovely lady wears a great white silk satin gown with lots of fine spanish lace, she has a beautiful necklace and feathers in her hair, her whole outfit is just great!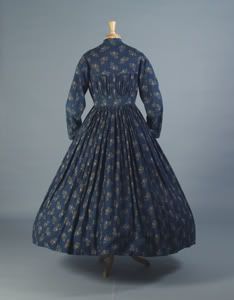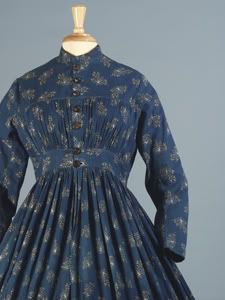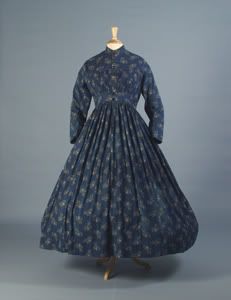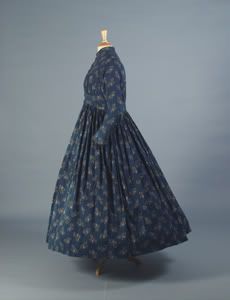 Wonderful cotton calico dress from 1860-65. this simple day dress still has an elegance to it, and I dare say we would all wear this dress huh? I know I would :)And to tell the truth I have a foundness for calico prints, and I think this one is just a lovely example of a fine calico print.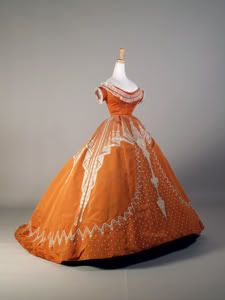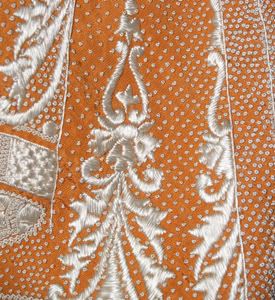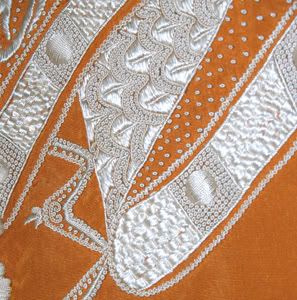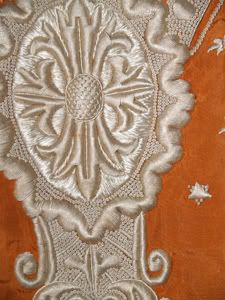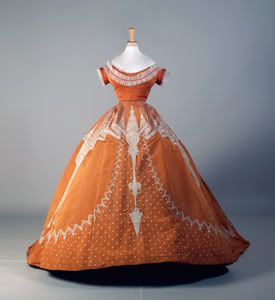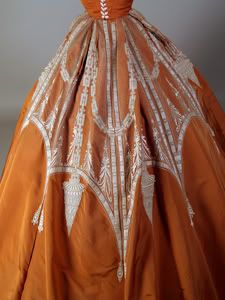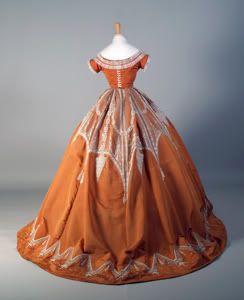 Wonderful gorgeous beautiful ball gown from 1864-66. This great dress made by Charles Frederick Worth is an incredible ball gown and very detailed gown of Orange silk with raised patterns in white silk, this gown is incredible I bet everyone of us would want it, I sure know I do!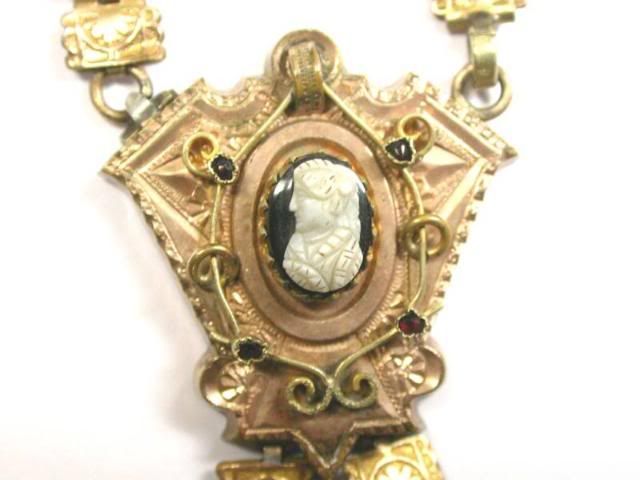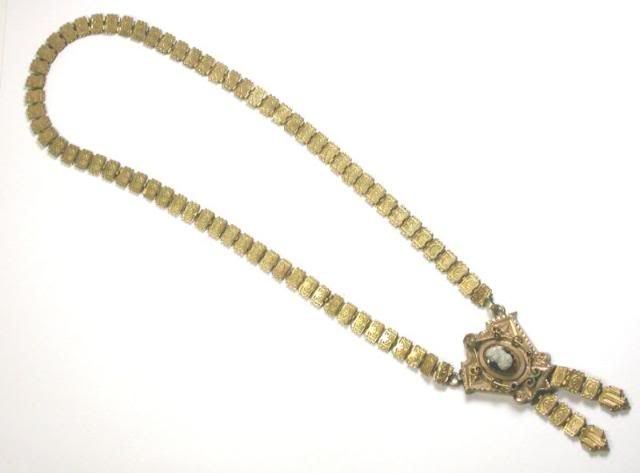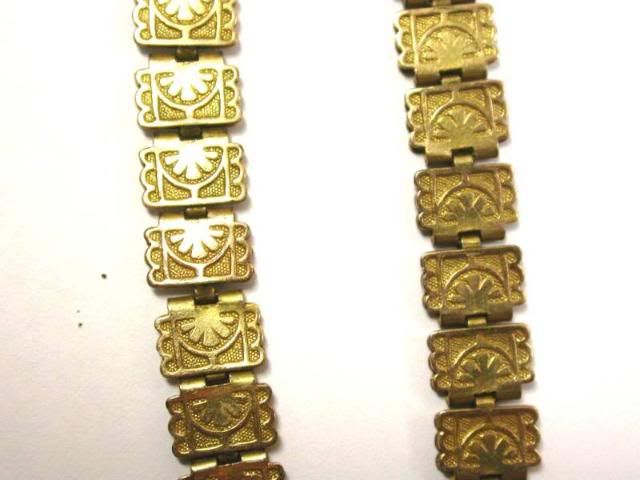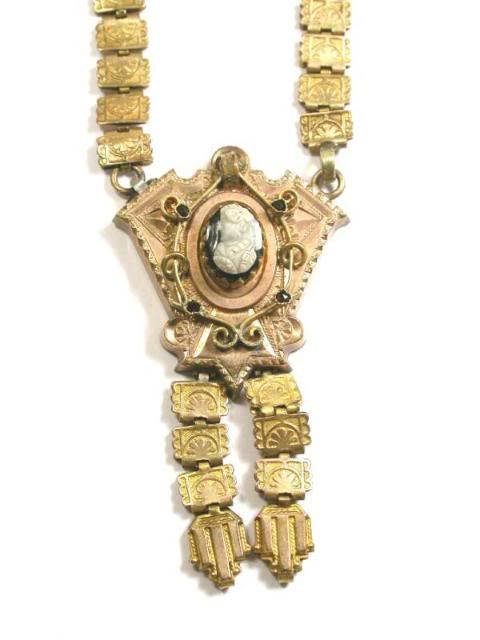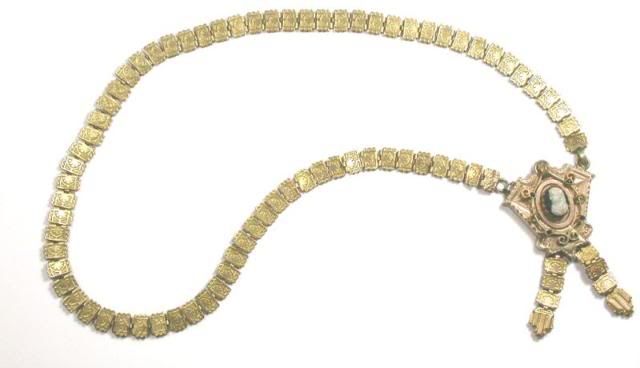 Gold fill book chain cameo necklace from 1860-67. I really adoe book chain necklaces I think they are great and so want one of my own rather its gold or gold fill, as gold fill looks just the same as gold and doesn't wear off easy like gold plated so gold fill is far superior than gold plated items.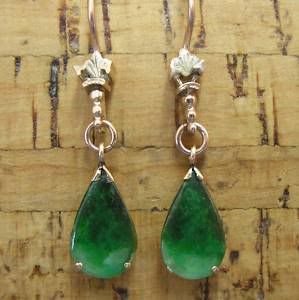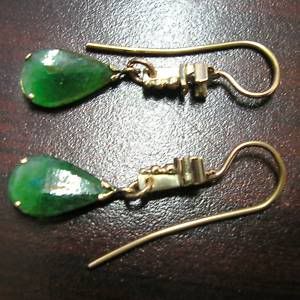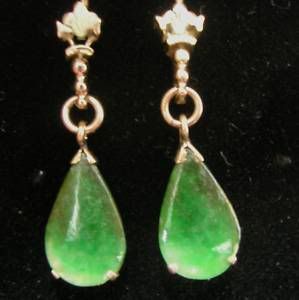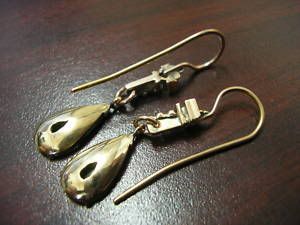 Wonderful gold and emerald earrings with the old way of setting jewelry these earrings from 1860-62 and are truly grand! I so would wear them!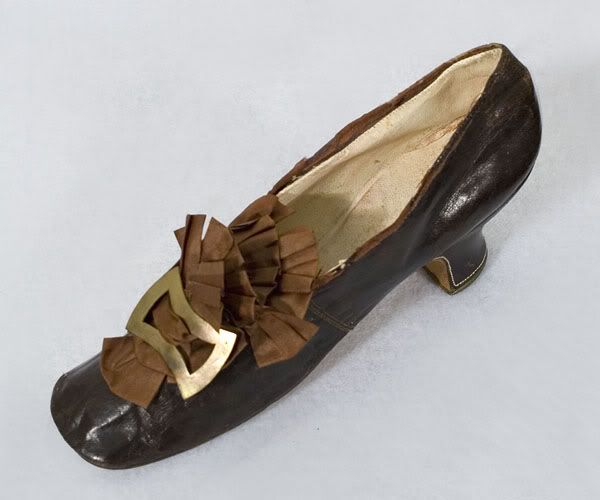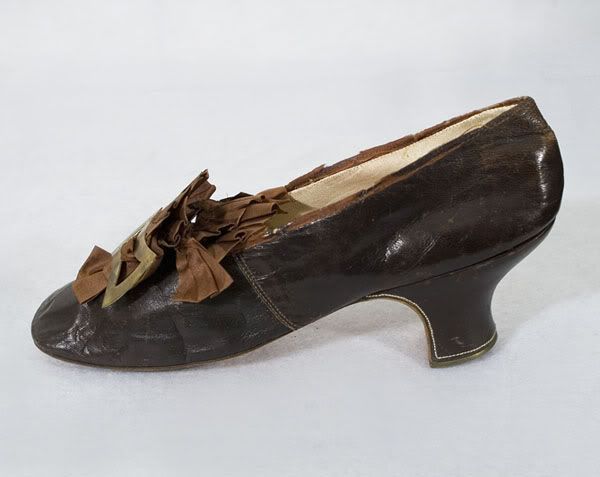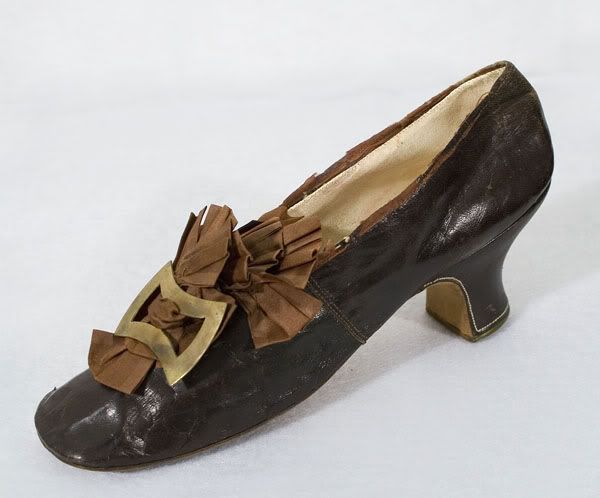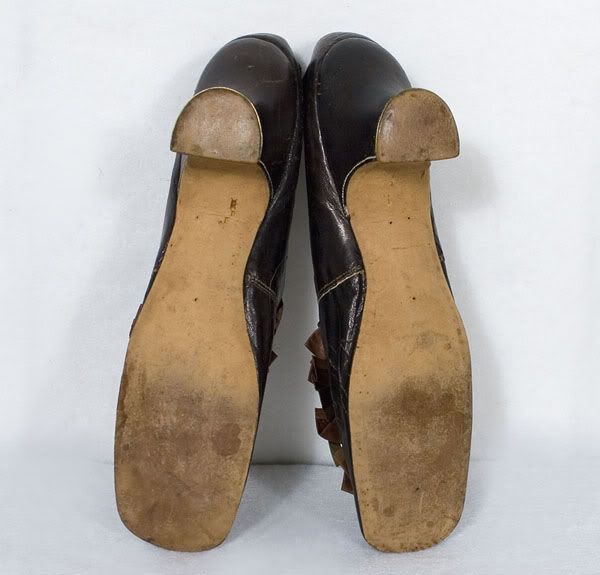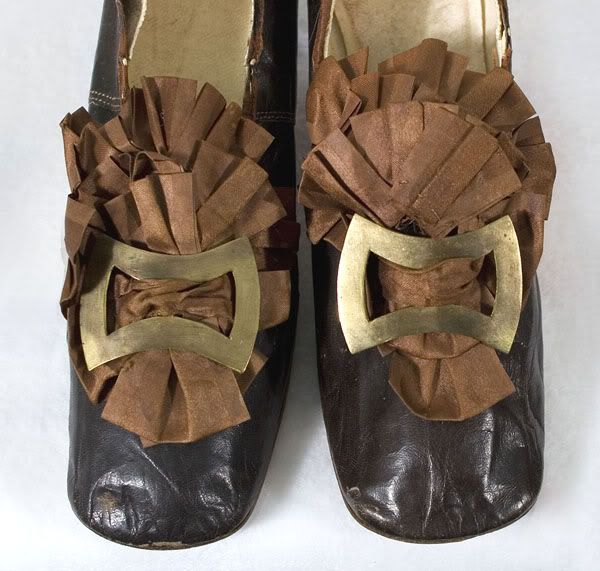 Wonderful pair of brown leather shoes from 1864-68.
I hope you all liked this small post about the beauty of the 1860's :) And as always more to come.