I have picked a great 1900's afternoon tea dress for todays dress of the day and I so hope you all enjoy it as much as me :)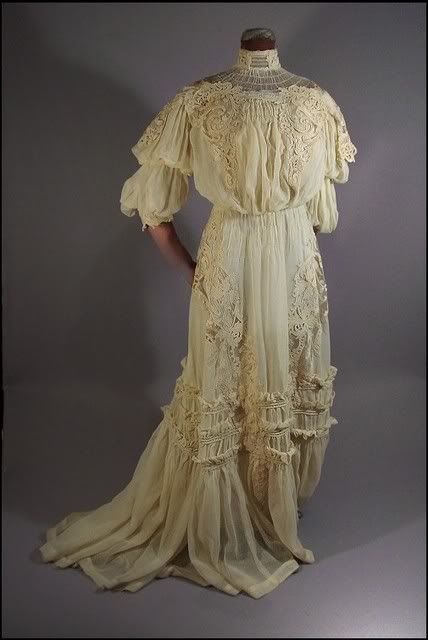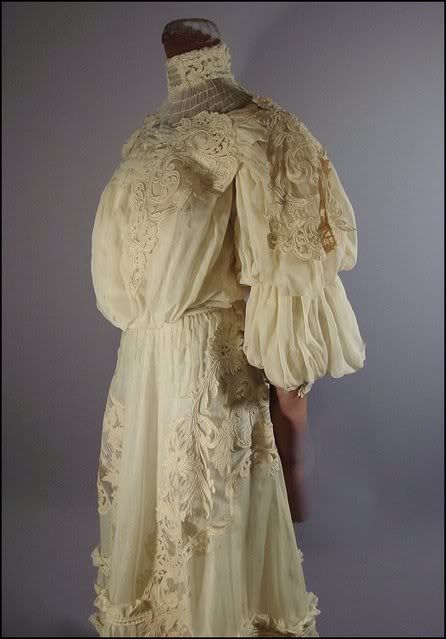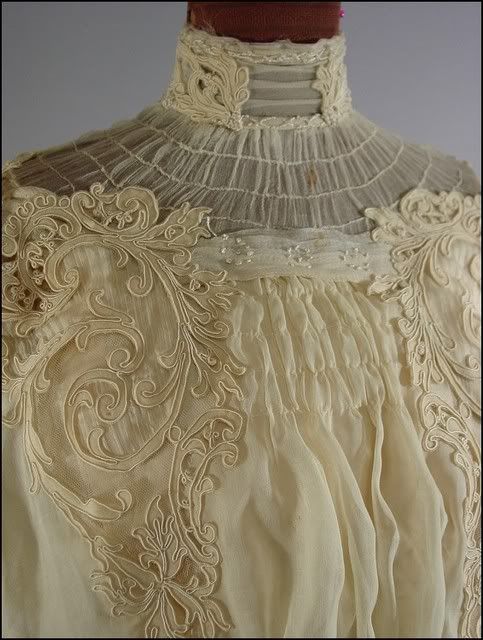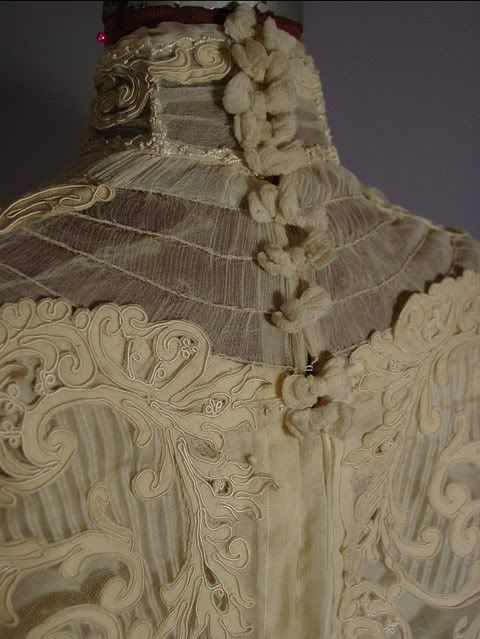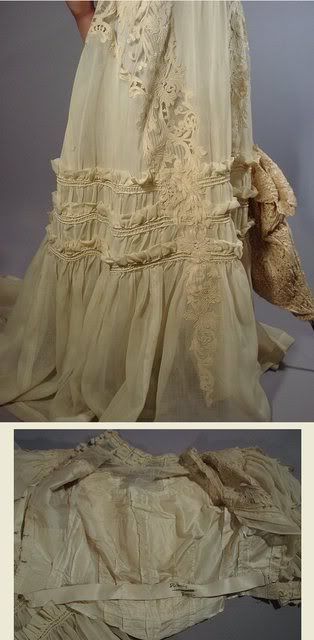 Wonderful cream colored all lace gown, this is sooooo pretty I wish I had such a gown as this, wonderful dress from 1900-05.
Wouldn't this dress be great to remake? And then go to a proper English tea house?