As we reach the end of the weekend sigh :( We must at least revel in the fact that at least it still is Sunday and so we can still enjoy are selves, so for the last day of the weekend I thought I would post a few 1890's dresses for us to enjoy :)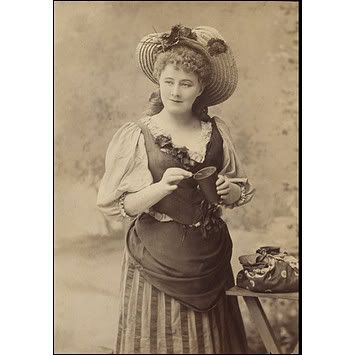 Wonderful photo of a Engilsh actress from the 1890's she is dressed in peasant garb with a big country hat, this outfit could be also used as a fancy dress party or a Halloween outfit for a Halloween party, Victorians loved a good excuse to get dressed up, and I have to admit I agree with them lets get dressed up! And have fun :)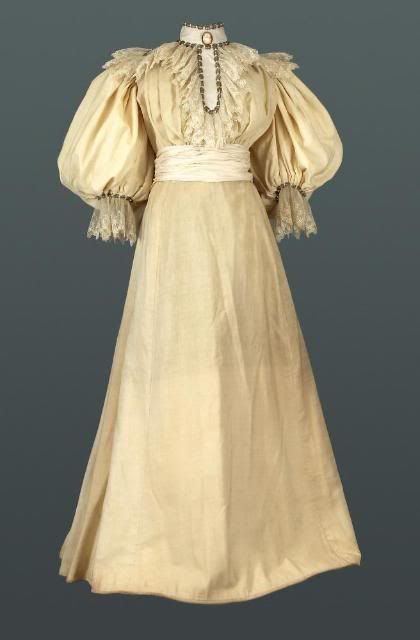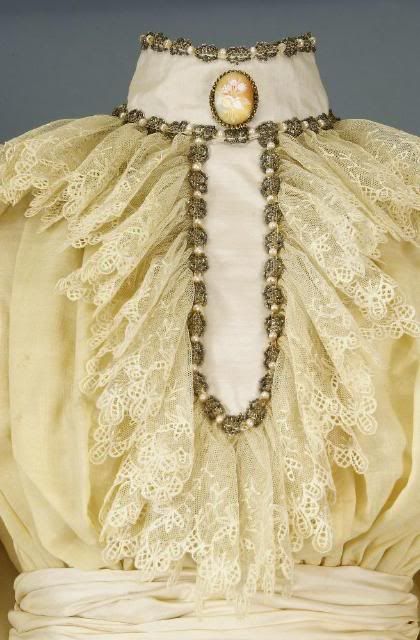 Wonderful beige dress with gold trim and all so much lace and big puffed sleeves that where so popular back then this wonderful dress is from 1894-96.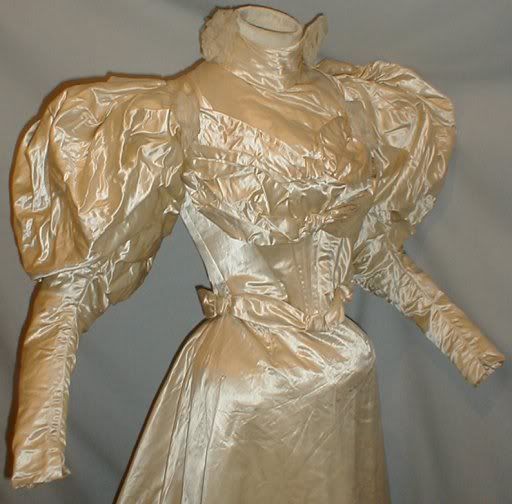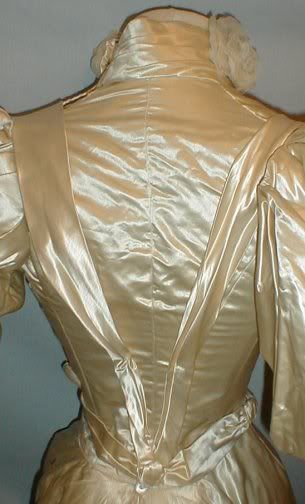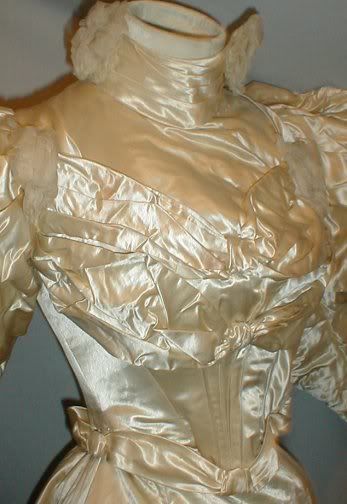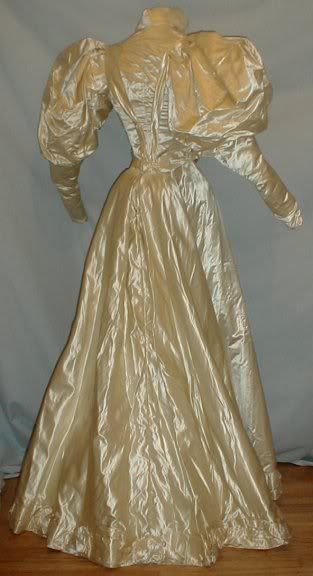 Wonderful cream colored silk dress with huge puffed sleeves and lovely ribbons, i really love this dress and wish it was mine, this grand dress is from 1894-95.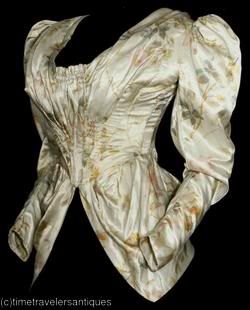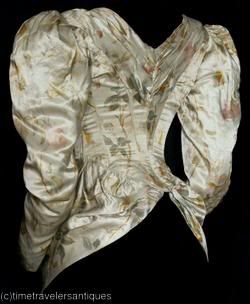 Wonderful floral silk shirt with lovely puffed sleeves, I truly love this shirt and wish it was mine, this lovely shirt is from 1895-97.
So i hope you all enjoyed this lovely 1890's sunday post :)