I love the 1920's and all the trends whether its flapper/deco/vamp/it girl/glam and so on, but I love them all, but today I m posting a few summer 20's dresses so we can see some beautiful outfits that are all so 20's and all so summer :)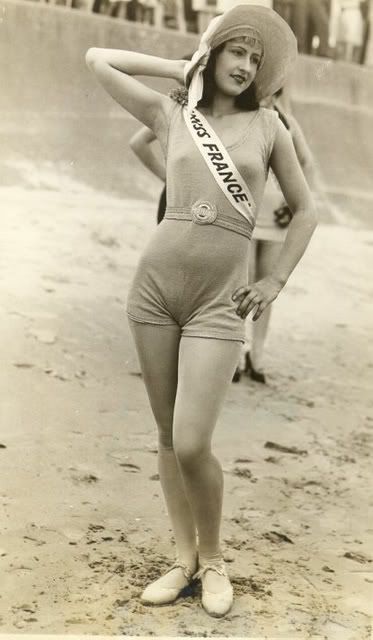 Wonderful photo of a real life bathing beauty from around 1920-25. this bathing beauty was "Miss France" This wonderful light colored wool swim suit and belt are just fab, and yes its made of wool many swim suits where made of wool, it didn't really change till the 50's.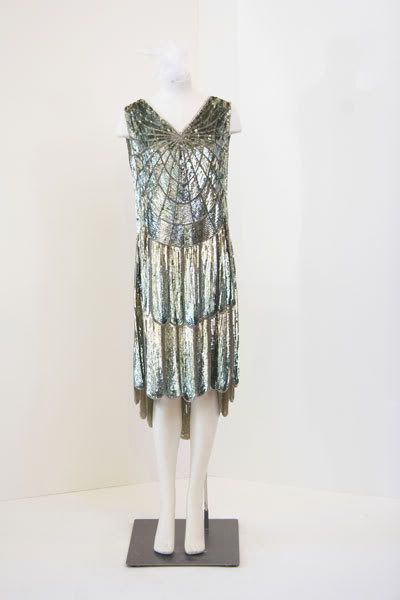 Even though its hot one can still look grand in a silver lame beaded dress from 1923-26, this dress would be cool and look great!
Cream and light blue colored silk chiffon with floral pattern with light blue sash at the waist and gold colored glass hand cut beads, this is just a wonderful summer dress and its airy and all so pretty :)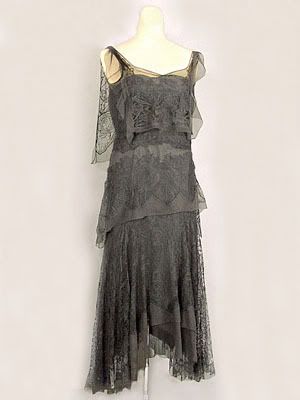 Now this airy black silk and lace dress is from around 1928-29 this gown is just gorgeous
.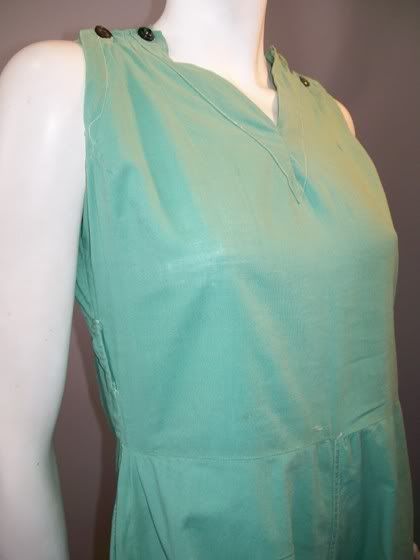 Light green bathing suit from 1920-24. with black buttons at the top.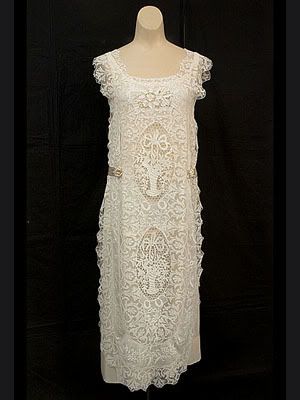 Now this absolutely gorgeous white lace dress is from around 1923-26, I just love this dress and its so cool and airy, so I hope you all enjoy this cool splash of 20's summer fashion :)