Ah Wednesday evening it maybe dreary and wet outside but despite the weather I wanted to make a nice post of 1870's evening/party dresses ie what lovely ladies would be wearing in the 1870's to parties and dinners....So enjoy the outfit jewelry and shoes from the 1870's :)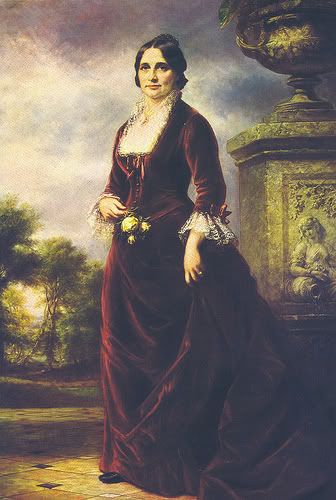 Painting of a lovely lady in a great burgundy velvet dress with fine lace, this painting is from around 1877-79.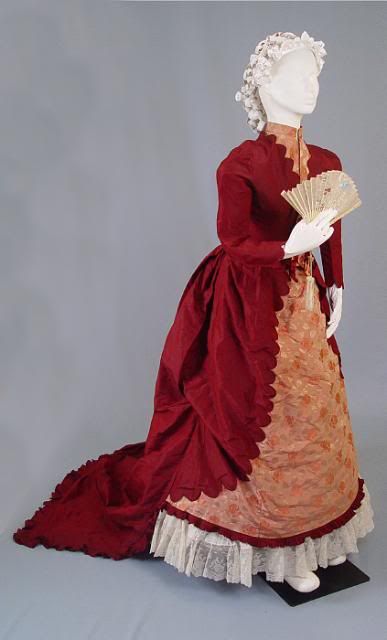 Red silk with scalloped edges and floral silk panel with lace and god you got to love that train, and yes I would love to have this dress, its just grand and all so elegant and perfect for a evening out on the town or even a small country dinner, this wonderful dress is from 1873-77.
Wonderful silk embroidery lace up boots, now these shoes are so fab it would make you want to show a little leg heehee cause its just that fabulous, and god yes I want these shoes, shoes are from 1875-79.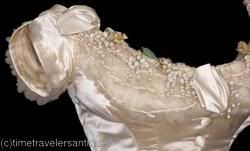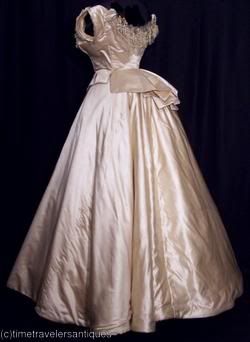 Gorgeous white silk satin ball gown I love the lace and how it buttons up in the front, this great dress is from 1870, and I love everything about it and yes I wish it was mine, imagine going to a ball and wearing this stunning gown?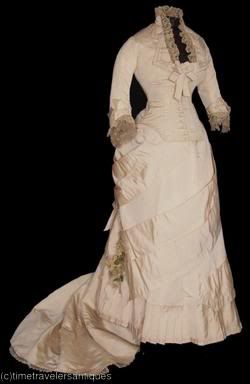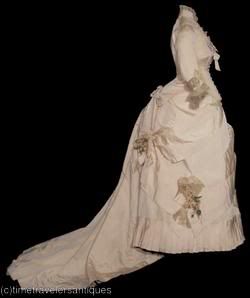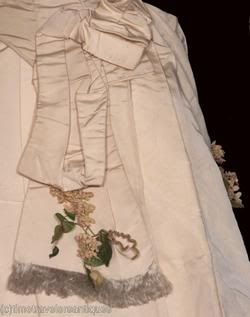 Wonderful gorgeous cream colored silk ball gown, this dress just has wonderful detailed work gown is from 1873-75, and yes I want it too heehee, I think there are very few dresses I have posted that I didn't want.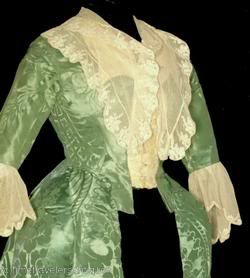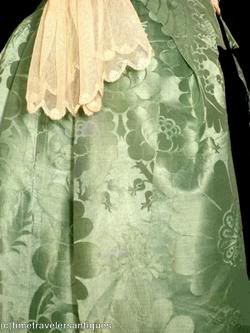 Wonderful green silk brocade dress which is styled in a 1700's country style this dress was most likely used as fancy dress party dress, this wonderful gown is from 1875-79, and yes I want it too.
Wonderful gold black enamel dangle earrings these are awesome earrings and yes I want them too :) These wonderful earrings are from 1875-79.