Ah Empire/Regency fashions you have to love them such elegance wonderful classical clothes, and today I am posting some great outfits for this very stormy day, so ie the weather maybe awful but you know what we can at least enjoy these great dresses :) So enjoy on this all so wet and stormy day :)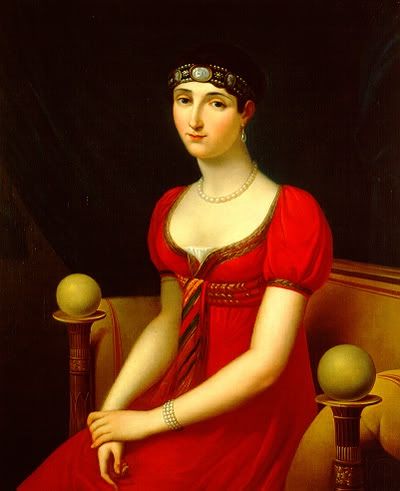 Wonderful painting of Empress Josephine who is wearing a absolutely fabulous red silk dress with gold embroidery trim and look at that awesome pearl necklace and equally awesome crown ah all so empire, and who would be a better model then our lovely Josephine?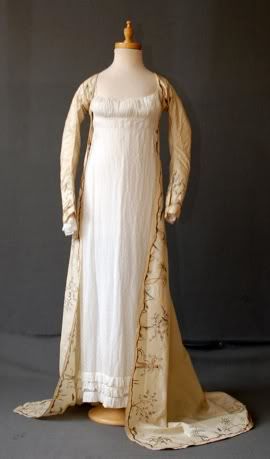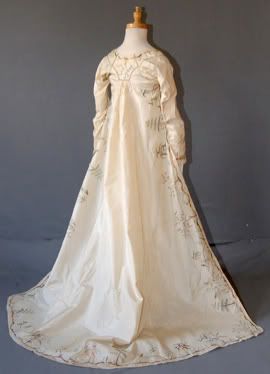 Wonderful silk and white muslin dress this gorgeous dress is from around 1805-07, and belong to Empress Josephine this great dress is made up of two parts one part the under dress which is white muslin then you have the what I would call a very long silk coat with embroidery, but its not a coat its part of the dress but ah what a dress I wish it was mine heehee :)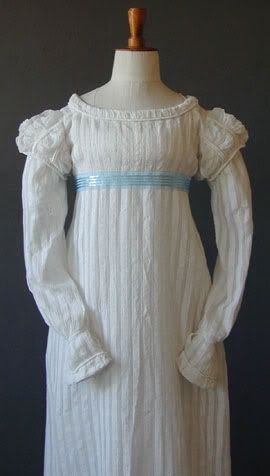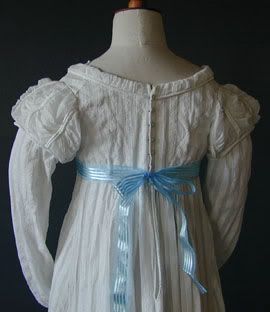 White muslin dress from 1810-15 this great dress is just wonderful and I love the sleeves how it has a tiny puff at the top then long sleeves, its just a great dress and yep you guessed it I want it too :)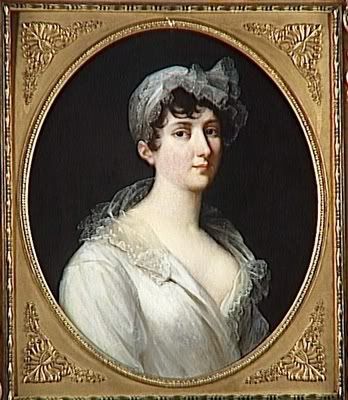 Wonderful painting of a beautiful lady in a white muslin dress with a turban now turban became in style in the late 1780' to the 1830' then it went out of style now I can't say its my favorite style but at the same time some of them where very charming too, this lady was painted around 1808-14.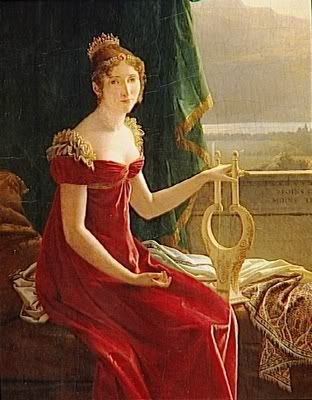 Another beauty of the day who is wearing a fine red silk party dress, this dress would be perfect for any party or dinner or ball, or just looking great for a fine painting :) This painting was painted around 1805-10.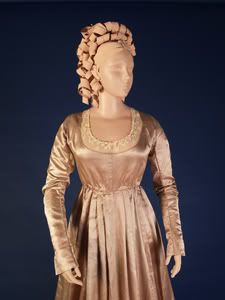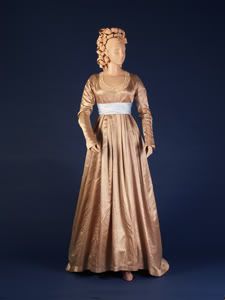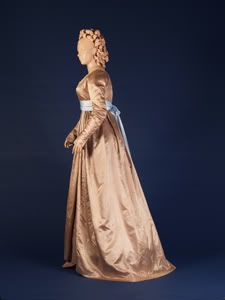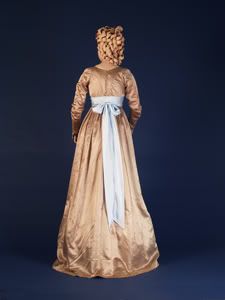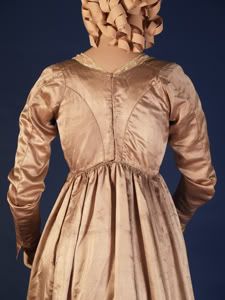 Wonderful silk dress with wonderful detailed work now this dress is from around 1798-1802. and I think its just grand and all so pretty and yep I want this one too and why not.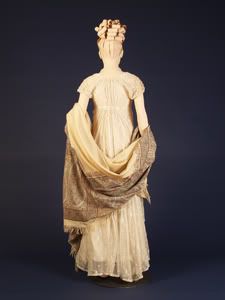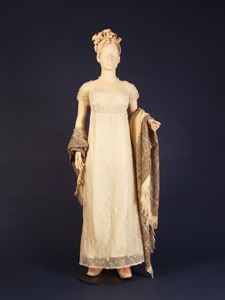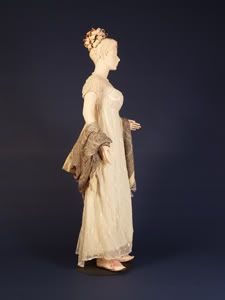 Wonderful fine muslin white dress with embroidery this great dress is from around 1804-08 and has a fine silk shawl, shawls where so in, and a very stylish lady would have many, and they where great for any time of day and if you lived in colder climate like England or Germany you would need your shawls for warmth too not just looking good, and yep I want this dress too :)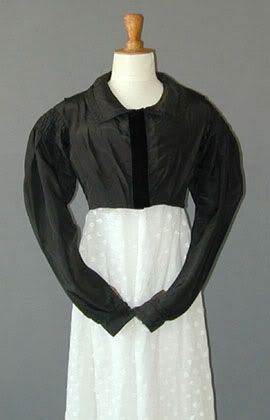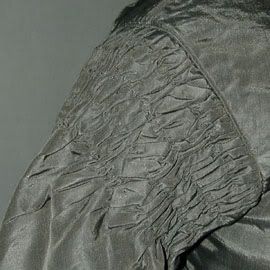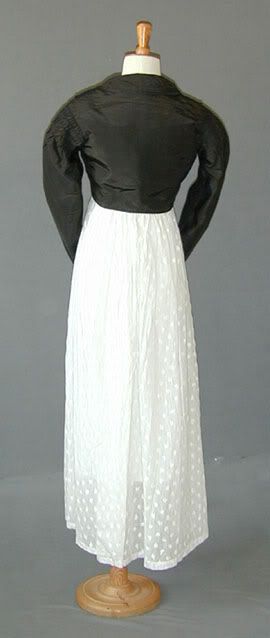 Wonderful black silk spencer jacket and white muslin dress from 1805-1812. And yes I want this one also its soooo pretty :)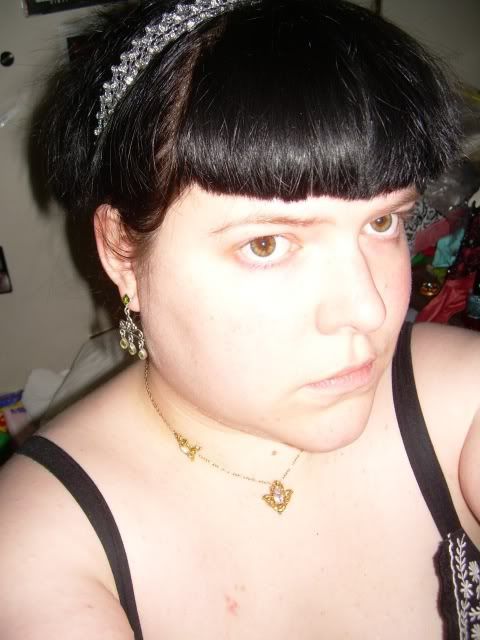 Wonderful gold with foil back on clears stones to make them look pink, they did this a lot back then using colored foil in the back of the stones to make them neat colors you know, and this is one of them I love this necklace and thank fully I need not wish for it I own it and wear it all the time these two pictures are me wearing this wonderful necklace which is from 1820-25 and I love it very much :) Well thats it for this rainy wet day, hope you all enjoyed it :)