Sorry about yesterday and not having a post had to go to the hospital, found out i had yet another blood clot, so that is the reason i did not make a post, but I intend to make up for it with todays super awesome dress!
Thanks to the 1880's~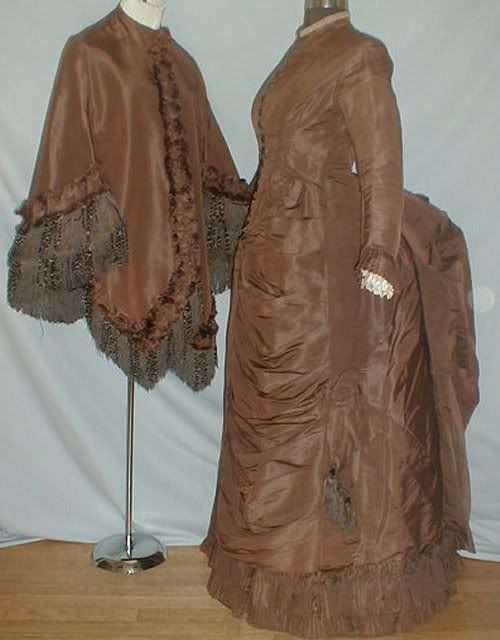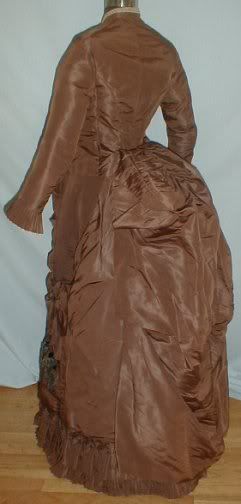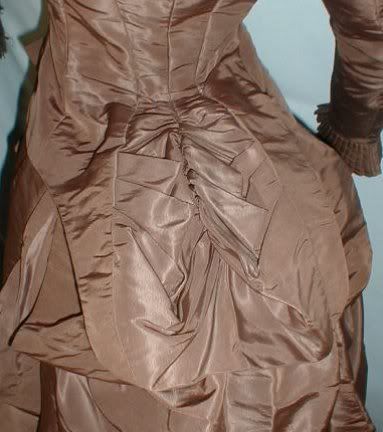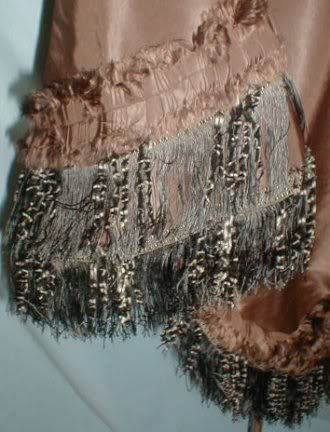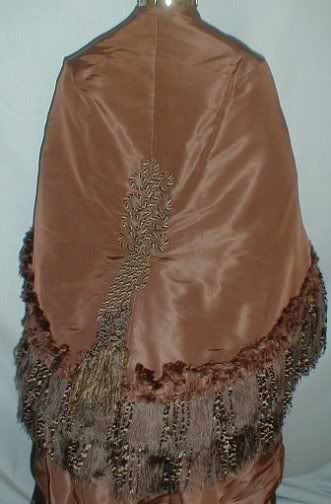 Wonderful lovely brown silk bustled dress with matching small cloak, its not quite a capelet, its a good bit longer, but what a beauty and all that fringe! I want this! This wonderful dress and matching cape is from around 1880-86.