And yes I do mean outfit we are going to have the dress the shoes the hat the purse and the corset and all so 1910's! So with out further a due lets get to this all so lovely dress :)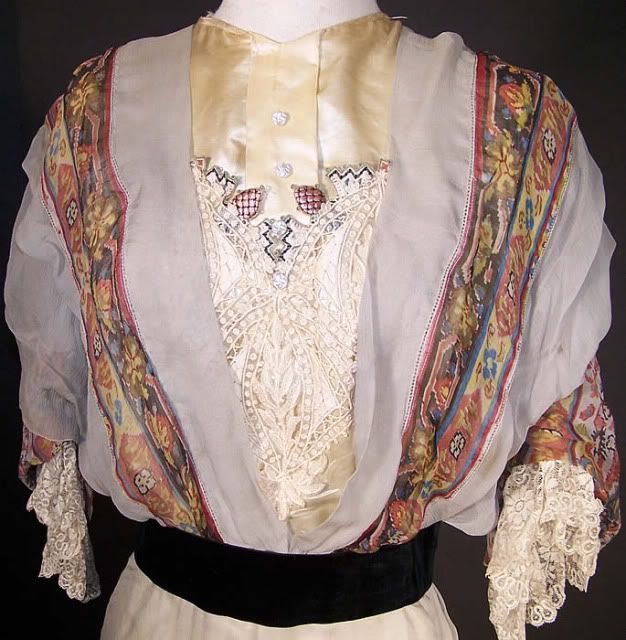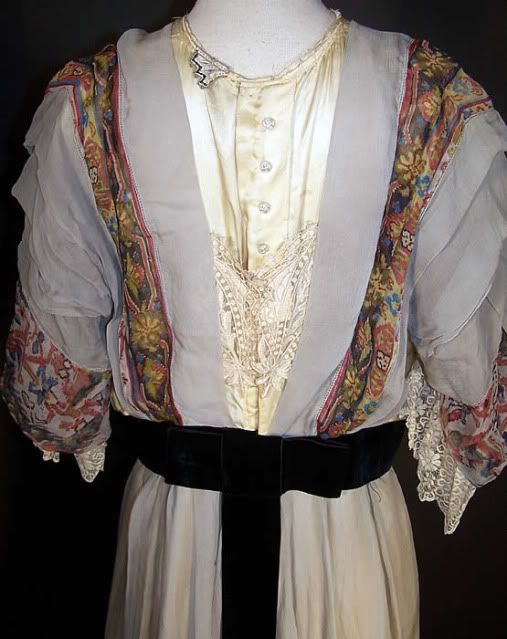 Wonderful cream silk satin on the bodice and bottom of the skirt and wonderful silk chiffon with lovely floral ribbon trim and black velvet sash at the waist and lots of lace! :) this dress is from around 1912-14.
Black velvet purse with hand cut glass beads, this purse is just lovely :) Purse is from around 1908-14.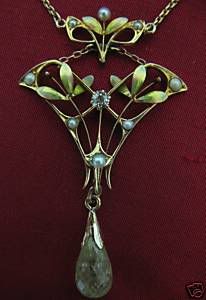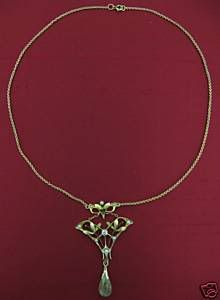 Awesome gold art nouveau necklace with seed pearls and a small diamond and fluoridate drop its just very pretty and very art nouveau, necklace is from around 1910-15.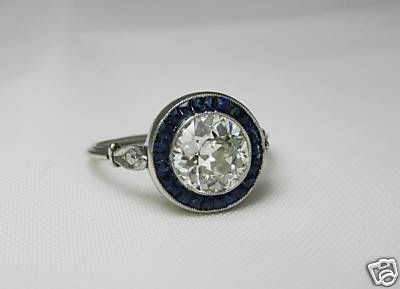 Another fine piece of jewelry fine platinum and diamond and sapphire ring from 1910-18.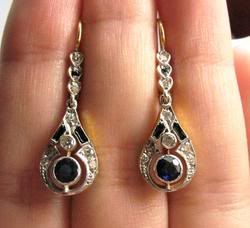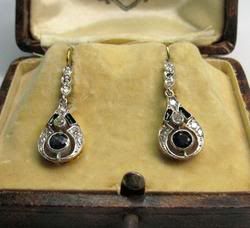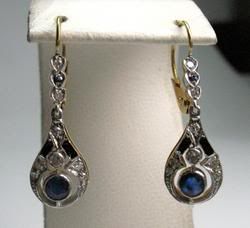 Almost matching earrings wonderful platinum and 18 kt gold and diamond sapphire earrings from 1910-15.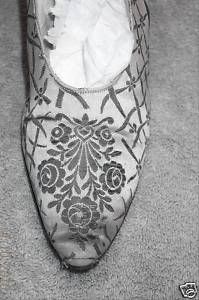 Wonderful silver silk shoes with incredible designs on them these great shoes are from 1912-16.
Wonderful brown silk hat from around 1915-19.
Wonderful photograph of a beautiful lady at her vanity getting ready picture is from around 1910-13.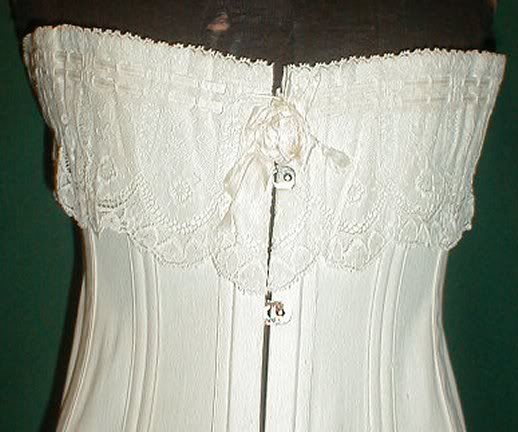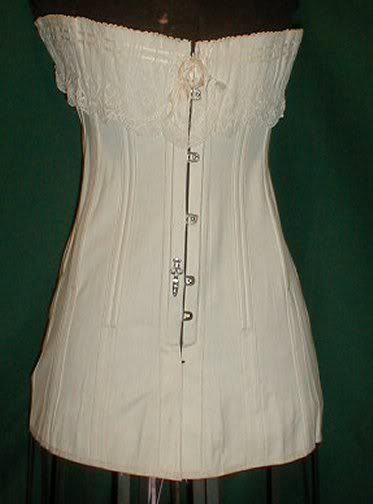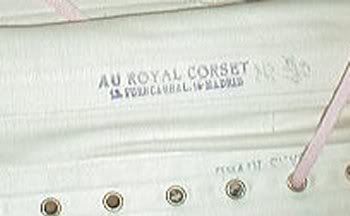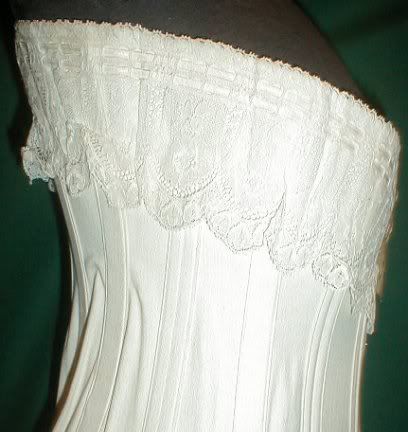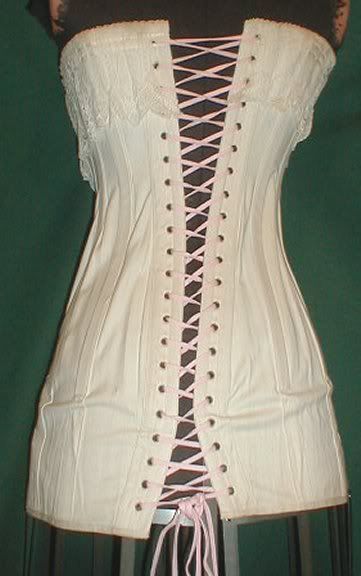 Ok I know a lot of photos of this white cotton corset but is it not better to have more photos than less? I think its better to have more and when you have a great example like this, why not post them….Anyway back to corset long waisted edwardian corset from around 1910-15. This corset is made of white cotton and whale bone stays and incredable lace!
And now we have a full outfit from the 1910's hope you all enjoyed :)