In this short post i would like to have some lovely dresses from the 1930's and as always real garments from the time and pictures too, so I hope you all enjoy.
Wonderful photo of a lady in a court gown, the gown is made of white silk satin fabric, high waisted dress with beading. She carries a huge white feather fan, and her deco crown is just gorgeous attached to the deco crown is a feather plume and veil, photo is from around 1936-38.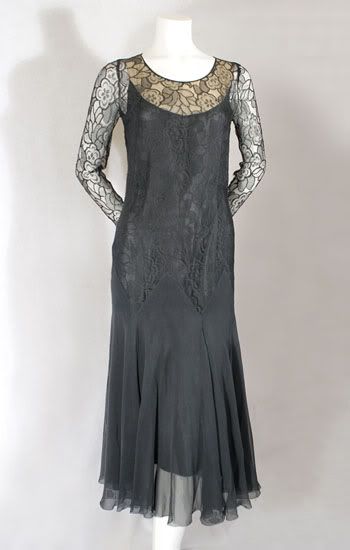 Black silk dress with black flora patterned lace,it has no waist but flares out at the bottom with lovely pleats, dress is around 1933-35.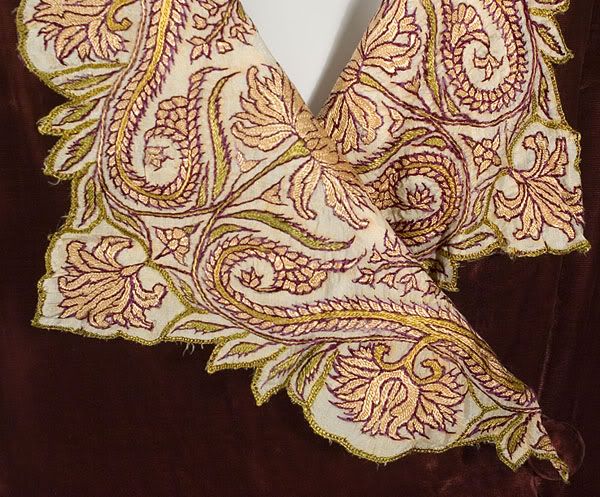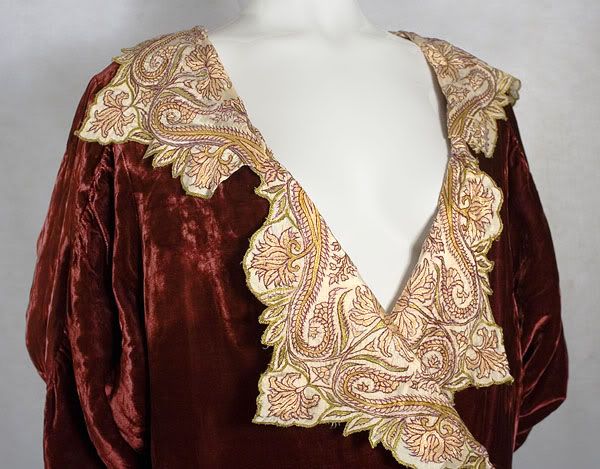 Red rust colored velvet coat with gold embroidery with leaves and flowers this coat is very deco and just gorgeous, coat is from around 1930-33.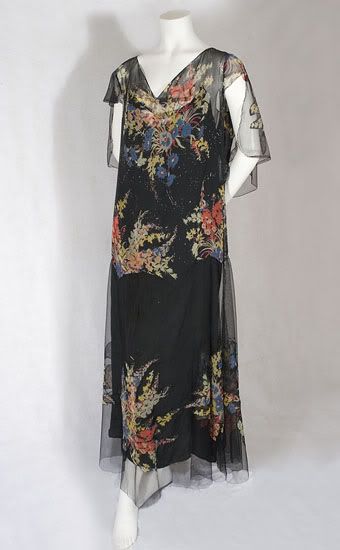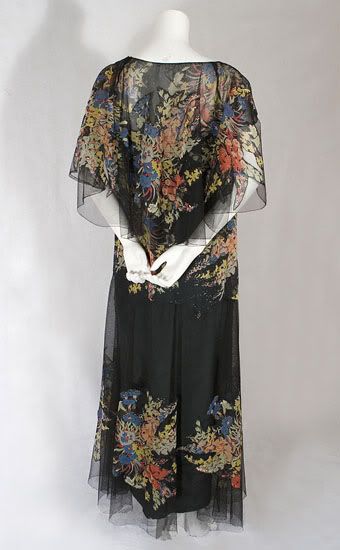 Black silk and net lace with patterned flowers on the net, I really like this dress a lot this dress is from around 1933-36.
And as always more to come so enjoy :)