I do like the 1860's the big caroline hoop skirts the shoes the bonnets and at the end of the 1860's you get the bustle, its just a good time, so today I thought I would put some awesome photos up of this time, and as always real garments from the time and photos so enjoy.
This brown and white striped dress is from around 1865-66. This dress really reminds me of the dress Scarlett O'Hara wore when she was walking down the street.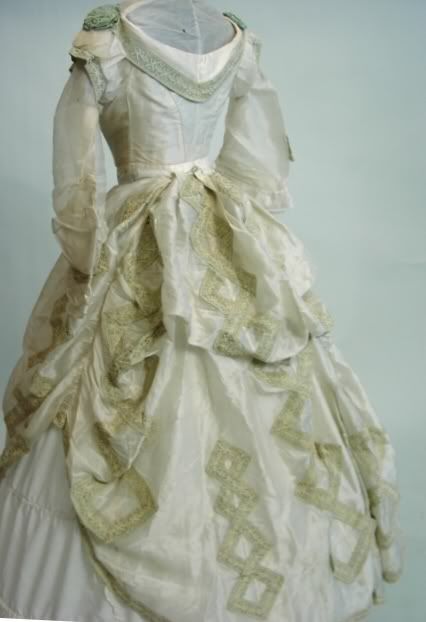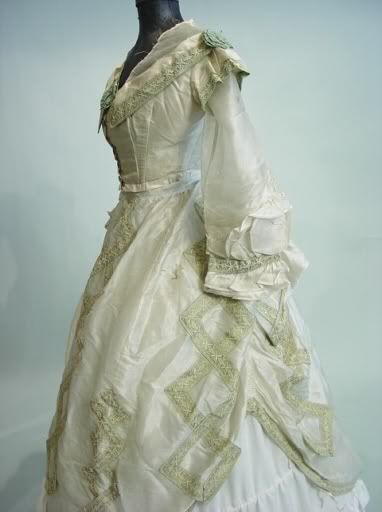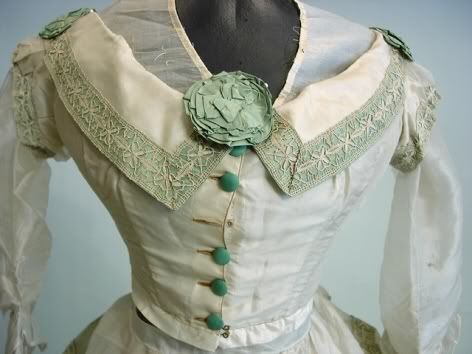 I love this 1864-66 white linen dress with wonderful lace and trim.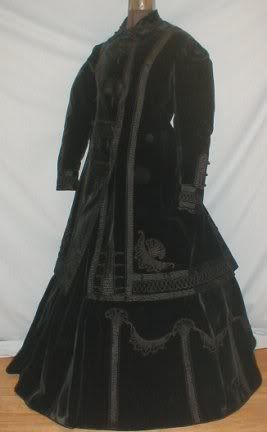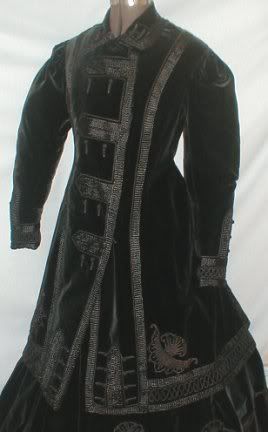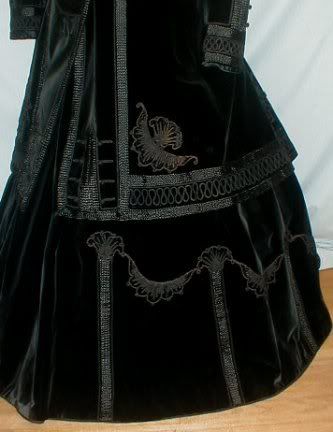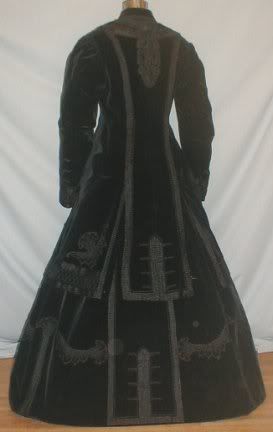 Black velvet dress with incredible braided trim this dress is from around 1867-69.
Lovely peach colored silk gown from around 1863-65.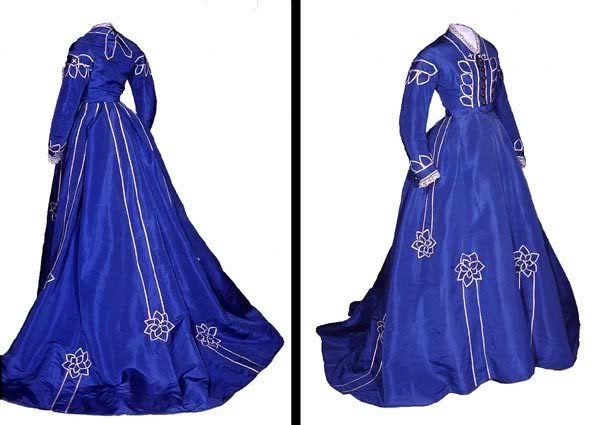 cobalt blue silk gown with white trim 1866-69.
Green and white cotton checkered skirt and jacket 1863-65.
And as always more to come :)