This post is on the 1920's and as always real garments from the time and photos,so i hope you all enjoy it :)
Wonderful hand colored photo from around 1923-25. Wonderful silk pink dress with wonderful silk flowers and lace, and let us not forget this wonderful big green picture hat.

Wonderful black silk chiffon beaded dress from around 1920-23. I love the beading on this dress and how it has a higher waist than most 20's gowns makes it interesting to me.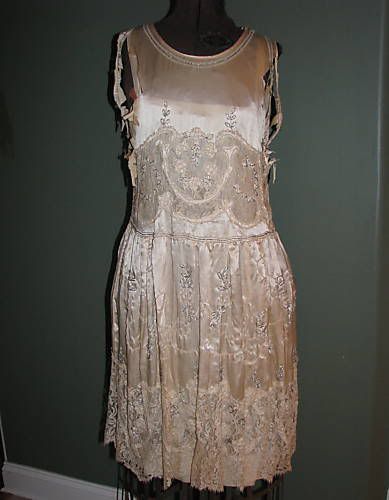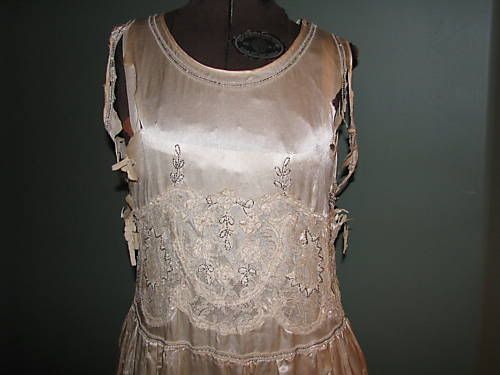 White satin and lace dress I love this dress I love the lace the embroidery of little leaves everything about this dress is pretty and lovely.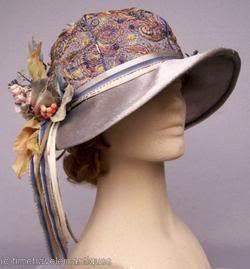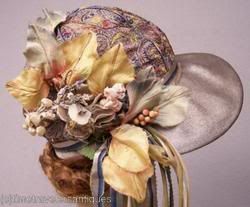 Silver silk hat almost bonnet shaped. I love this hat it is truly wonderful with all the ribbons and flowers.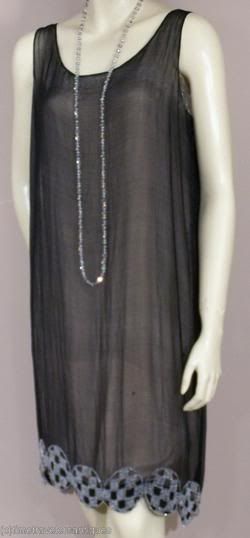 Black silk chiffon dress with checkered patterned beads of black and blue, this dress has no waist and is very free flowing, but girls don't forget to wear a slip underneath and rouge those knees heehee.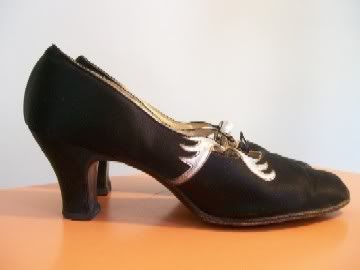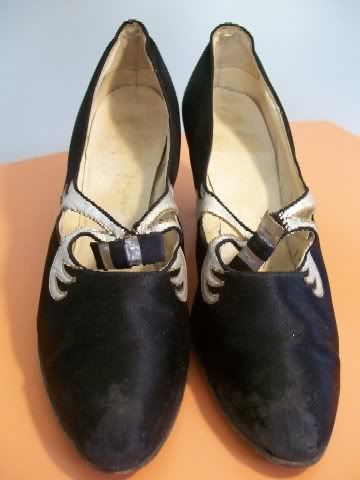 Wonderful black and white shoes with wonderful design I love these shoes they are just lovely from around 1925-27.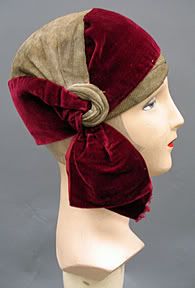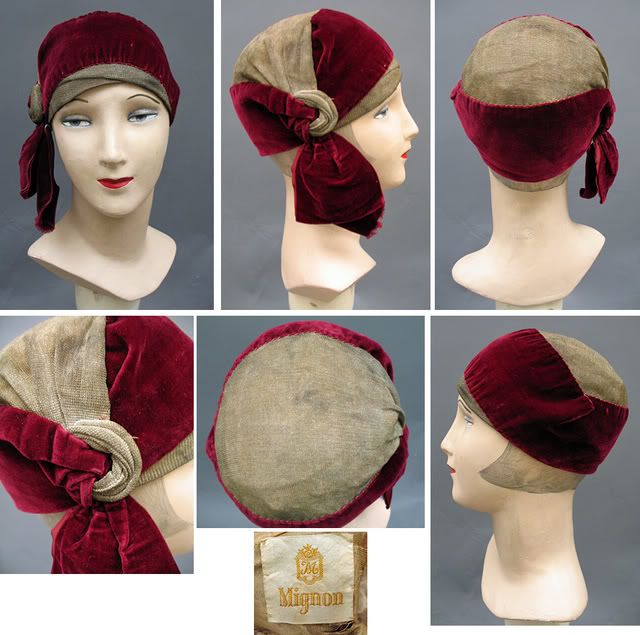 Burgundy velvet and gold lame cloche hat from around 1926-28.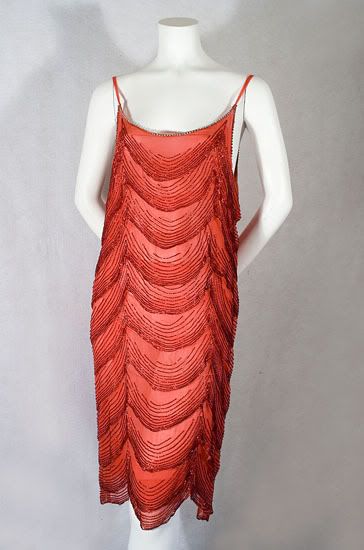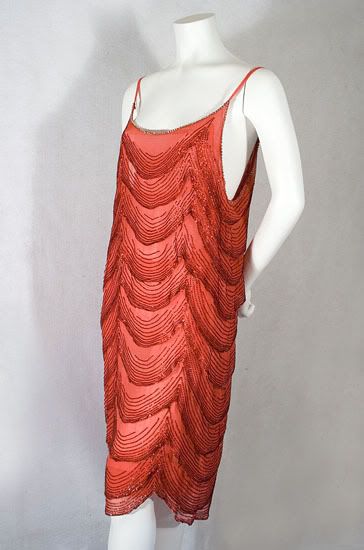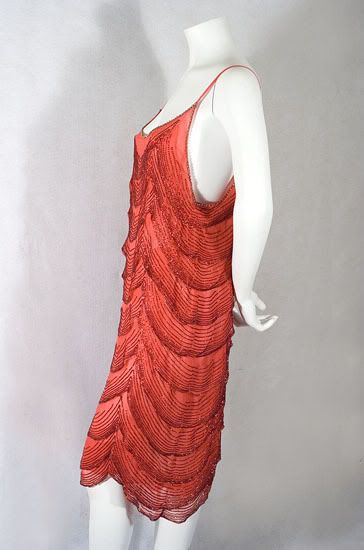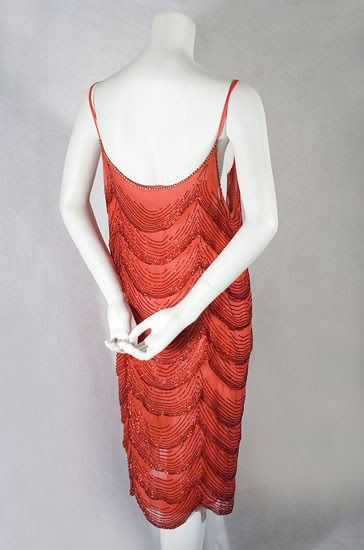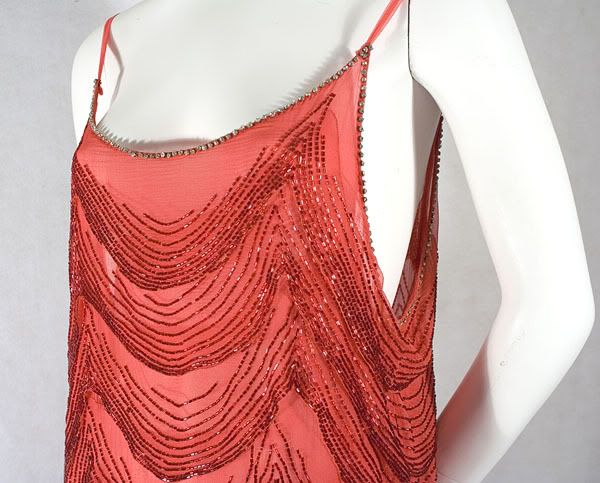 Red silk chiffon beaded deco dress from around 1924-26. What a great example of 20's clothing.
Photo of a lovely lady from around 1926-27 in her wonderful cloche hat with a big rosette.