And well this short post is all 1910's real garments from the time and pictures too,anyway hope you all enjoy.
Wonderful white silk and fine cotton and lace gown with lovely beading this dress is just grand and with big picture hat, its very 1910!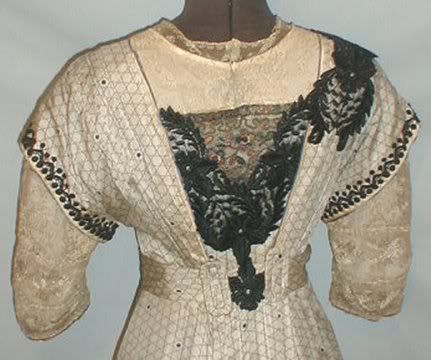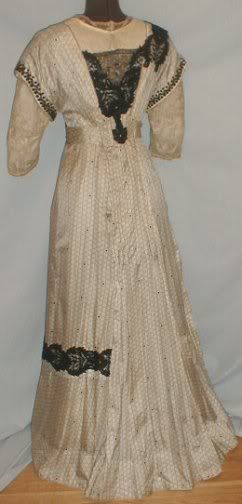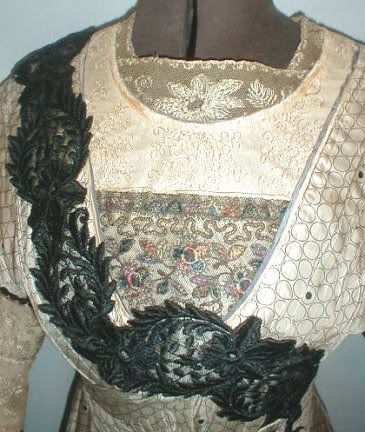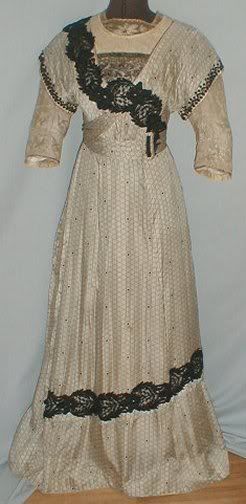 Wonderful circle pattern in this white silk and lovely black lace to match the black circle,the lace goes all the way down to the belt,and i love this belt it reminds me of belt clasps from the late 1780's and early 90's, this dress is just wonderful and very 1910's I would say 1910-12.
Lovely 1913 yellow silk dress with yellow net and with ball tassels and lovely yellow silk roses and leaves this dress is just a beauty!
Wonderful silver lame shoes from around 1915-17.
And as always more to come :) But not tomorrow as tomorrow is my birthday,but thursday to be sure.