I have always loved the 1880's from lovely bustles to long trains and awesome button up boots and bun bonnets, its all wonderful so today I will have some great fashion from the 1880's and as always real garments from the time and pictures of people from then so enjoy :)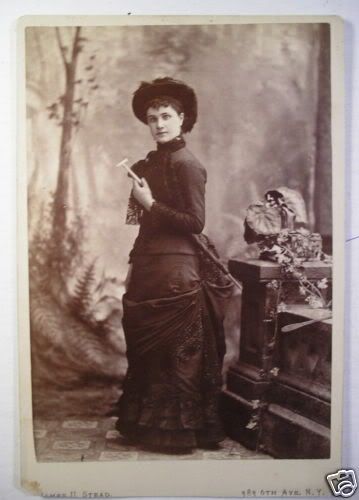 Wonderful picture of a lady in a lovely dark silk gown with a very pretty hat, picture from around 1885-87.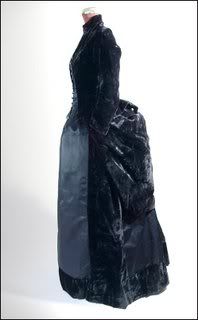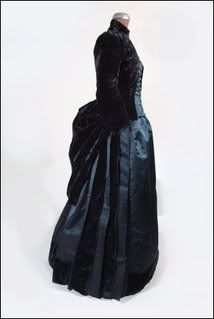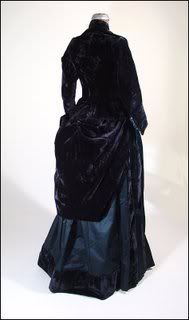 This wonderful blue silk and velvet bustled dress is from around 1882-86.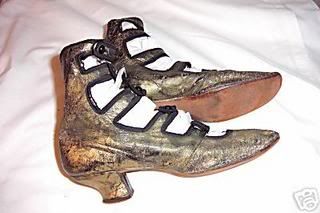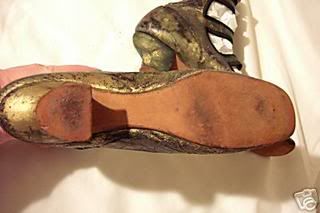 Wonderful gold lame button strapped shoes with black trim, i think these are just great from around 1880-85.
Yellow silk brocade fabric with black silk chiffon and yellow embroidery designs of leaves, great dress from around 1887-88.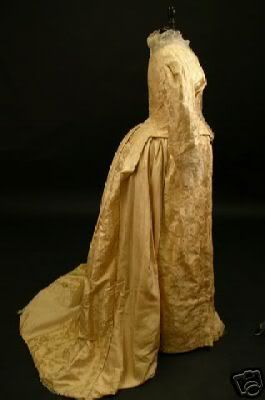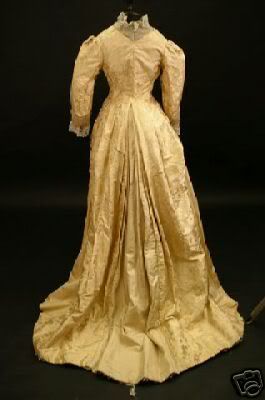 Gold silk brocade and lace gown from 1883-86.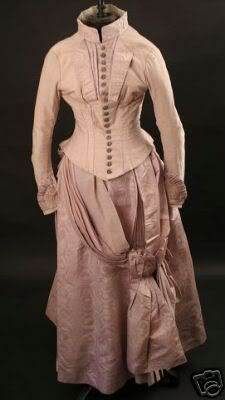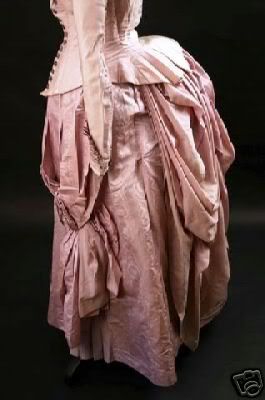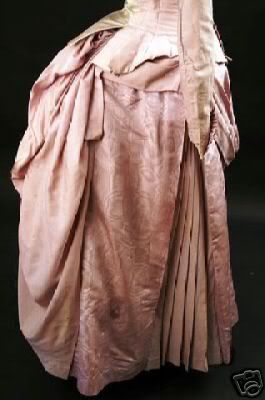 Light pink silk gown from 1880-83. With wonderful draping.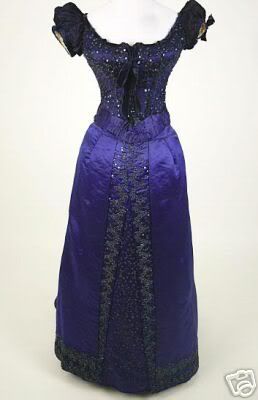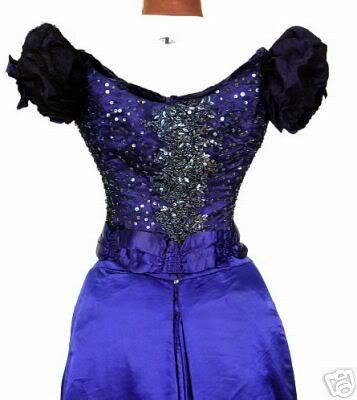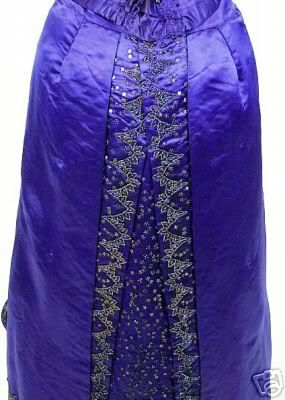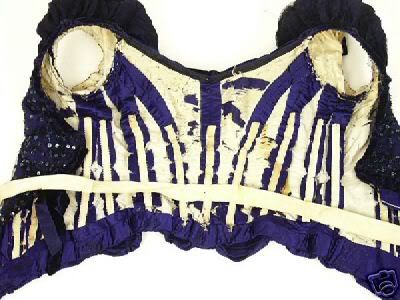 Gorgeous midnight blue silk gown made by the incredible Charles Frederick Worth this gown is just incredible wonderful silk wonderful beading everything is just enchanting about it, dress is from around 1888-90.
And as always more to come so enjoy :)