I love all the trends from the 1700's from huge wigs to big hats to panniers to the lovely Watteau look to polonaise dress and finally at the end the Empire dress! Its a great time in fashion with incredible fabrics and fine laces, I know I have posted before on the 1700's but hey one can never post too much on this time if you ask me, and as always real garments from the time and paintings so enjoy :)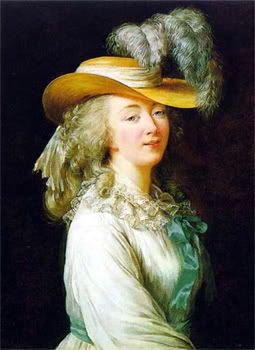 Lovely painting of queen Marie Antoinette in a dress she designed herself a lot of people don't realize that Marie Antoinette designed a lot of her own clothes and came up with styles all her own making like this here dress of white muslin fabric with lace trim and high waist you could say she brought in the Empire fashion style with high waisted classical styles cause before clothes where all very restricted and tight but between her and designer Marie-Jeanne Rose Bertin they came up with some awesome designs that would give project runway a run for there money heehee.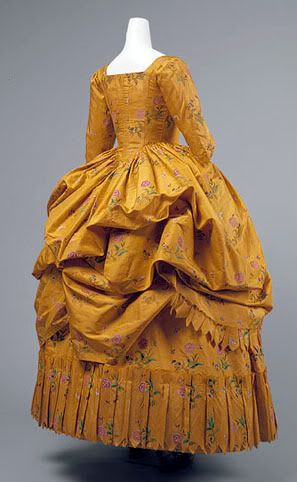 Yellow silk polonaise with hand painted flower pattern wonderful gown from around 1780-85 this dress was made in America and is in great condition.
Now this dress you can see the Empire style coming in, it is a white cotton with a lovely pink brocade,this dress is from around 1790-95.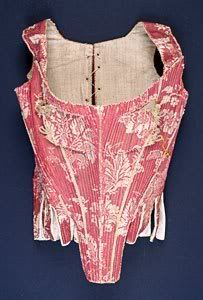 And what would a 1700's post be with out a pair of lovely stays these are pink brocade and from around 1760-70.
Whit satin gown with incredible design and silver lace, and when it was gold or silver lace back then they really used silver and gold wires in the lace awesome huh? I think so, this dress how ever is from around 1765-70. And also in great condition.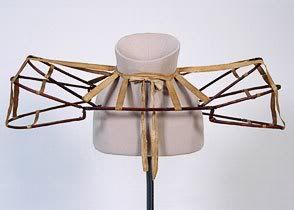 Undergarment pannier it looks uncomffy and most likely is but wow how lovely will your pannier dress look, this pannier is from around 1750-55.
White brocade dress with peach colored quilted under skirt, dress from around 1768-73.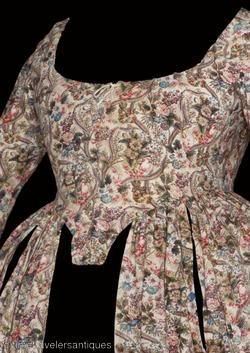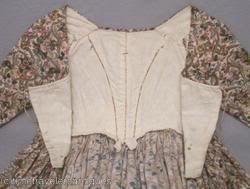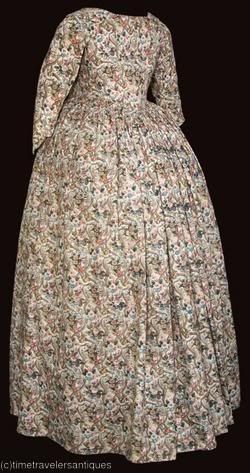 Wonderful intricate flower pattern, I just love this late 1770's early 80's dress it is so wonderful, I only wish it was not missing the underskirt :(
And last but not least is are other fashion lady Georgiana duchess of devonshire in this wonderful painting in her huge picture hat which she made very popular, she like queen Marie Antoinette designed her own clothes and had been doing so since she was a teen, which i think is awesome you have to love a lady who knows how to dress well and design her own clothes :) Well that is it for today and as always more to come so enjoy :)