I love this time and have made posts about it and will make more even after this, as this is a great time in fashion, and as always real garments from the time and photos.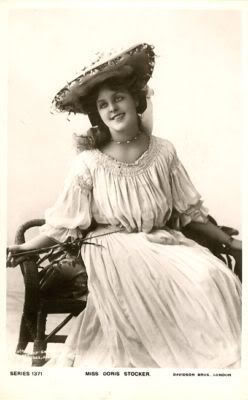 Wonderful photo of a young lady in a white linen and fine lace it has the pigeon look, she has a very big hat on with fine trim, picture from around 1904-06.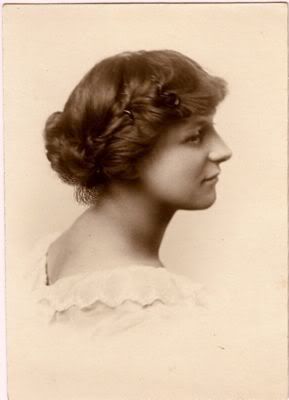 Great photo I love how her hair is done in that classical greek style that was coming in in the late 1900's, picture from around 1908-09.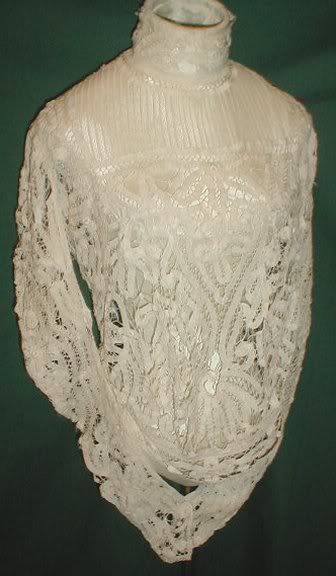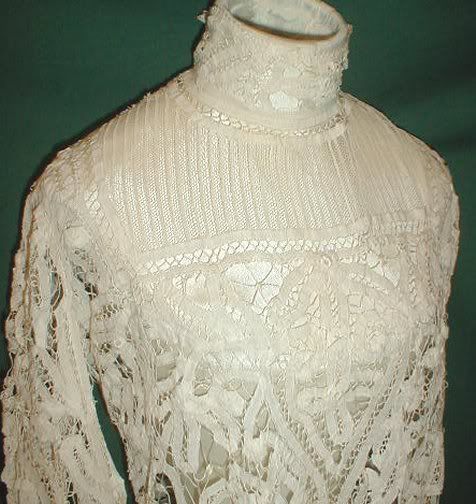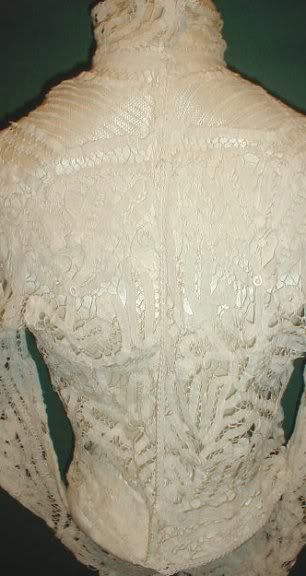 Fine white battenburg lace blouse with intricate pattern from around 1900-05.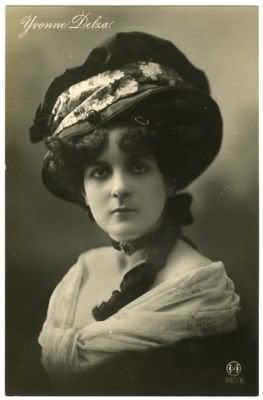 Photo of a pretty young lady with huge bonnet styled hat, she has a lovely choker necklace of velvet and diamonds, and high waisted dress, picture from around 1908-09.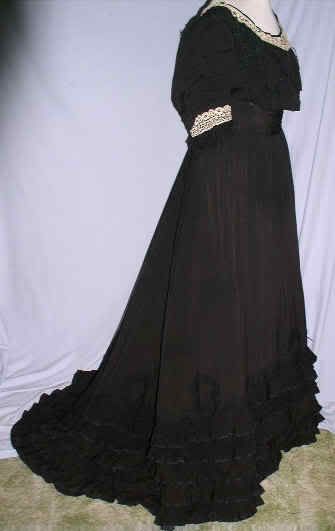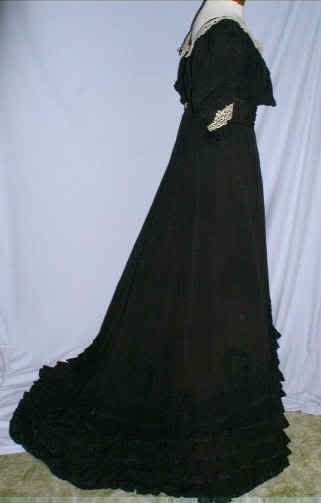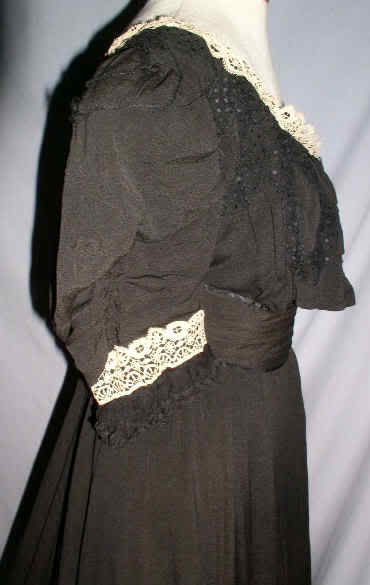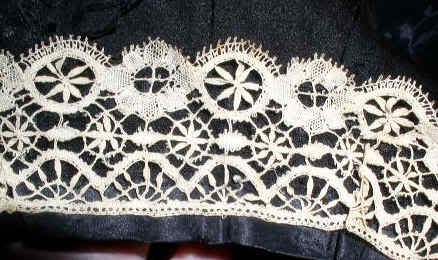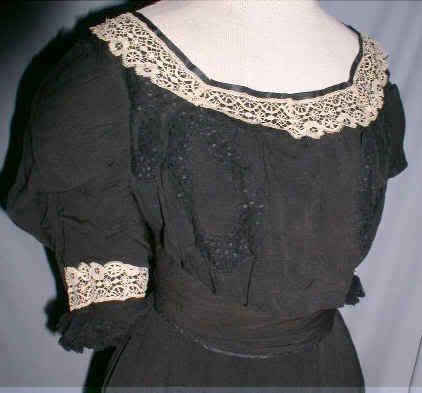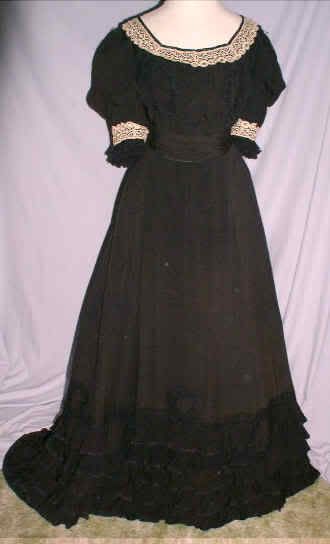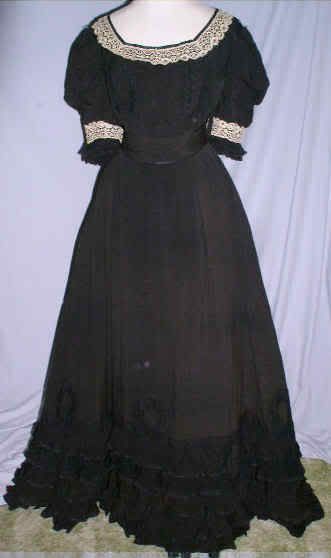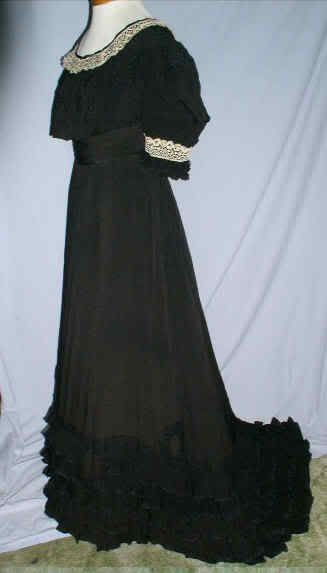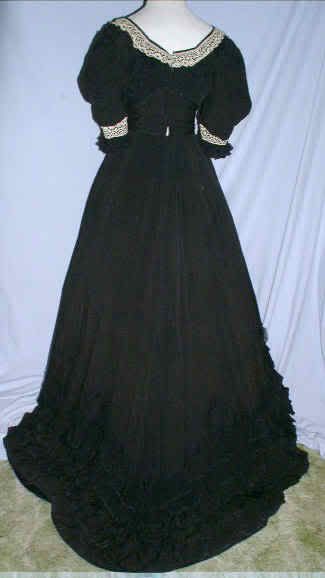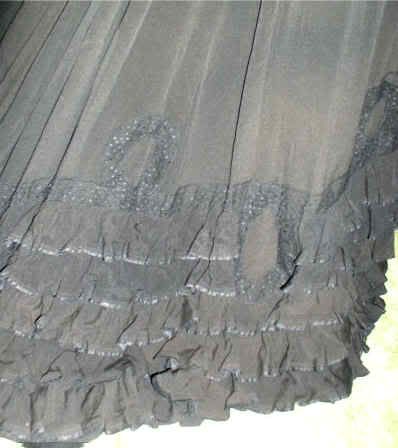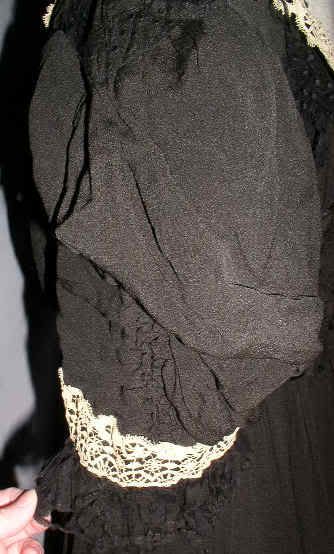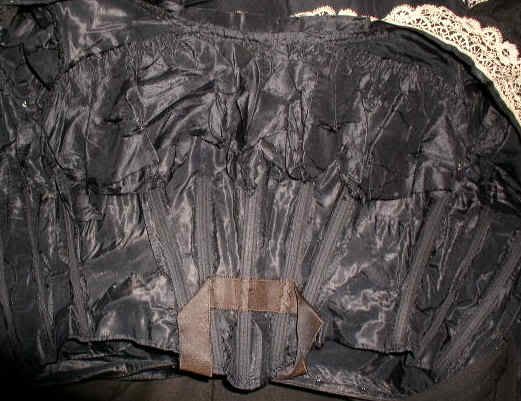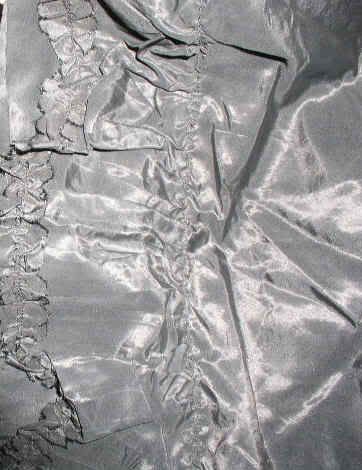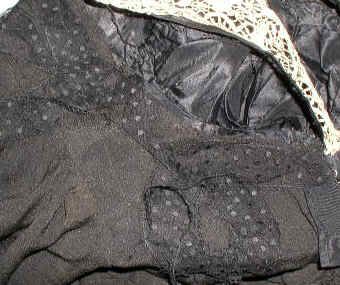 Wonderful black silk dress with black lace and white lace the dress has the pigeon look it has a wide silk sash at the waist and the top has ruffles down the front and at the sleeves it is wonderfully gathered, this is truly a great example of 1900's, this dress is from around 1903-05.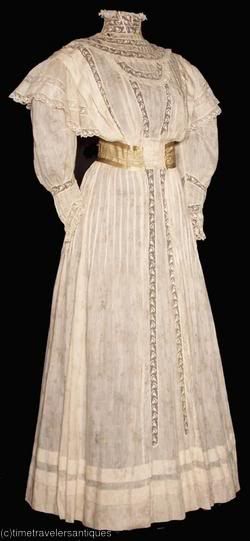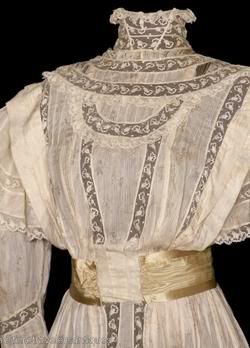 Wonderful linen dress with fine lace and yellow silk sash, this wonderful dress is from around 1905-07.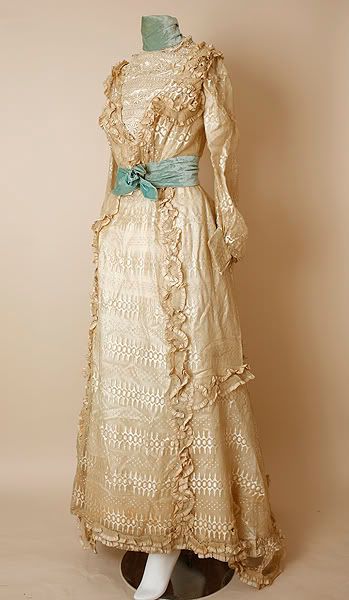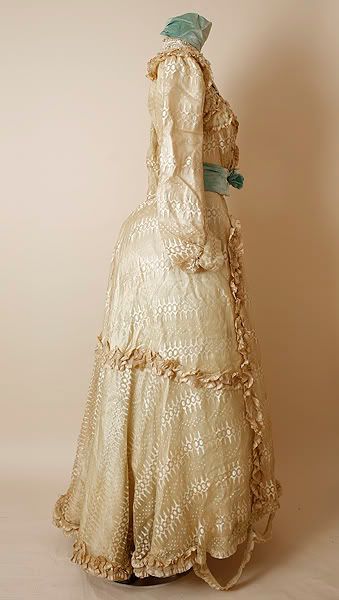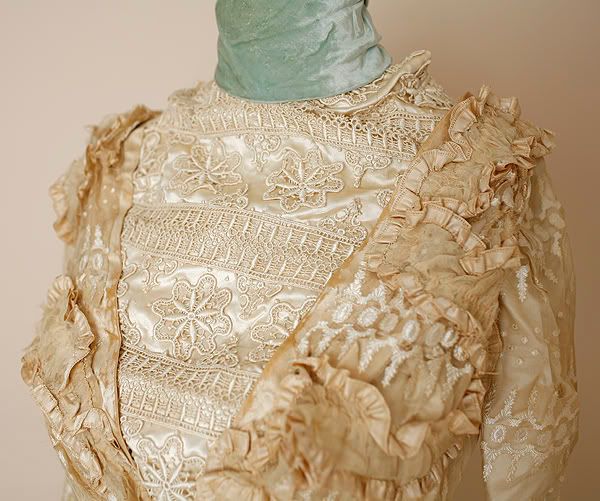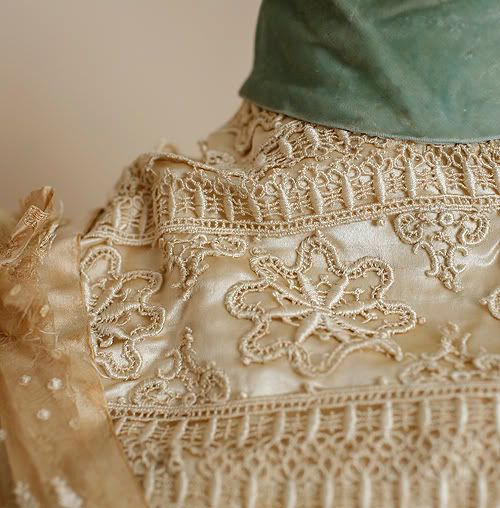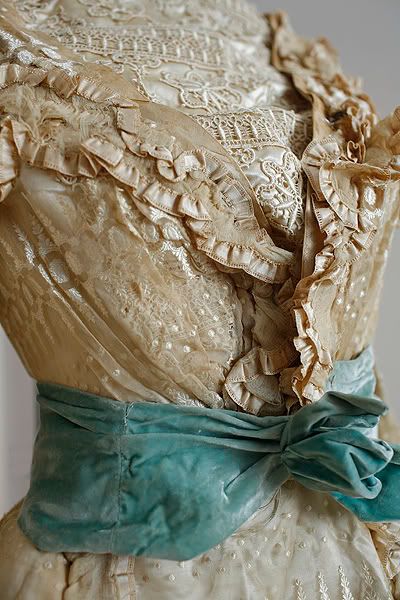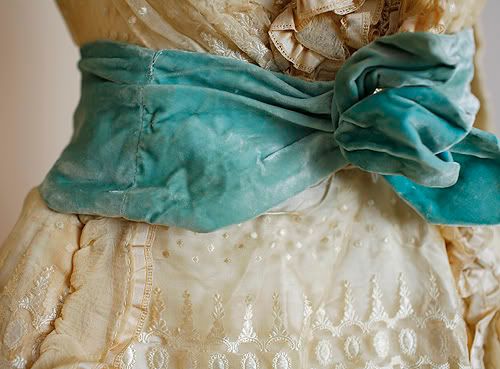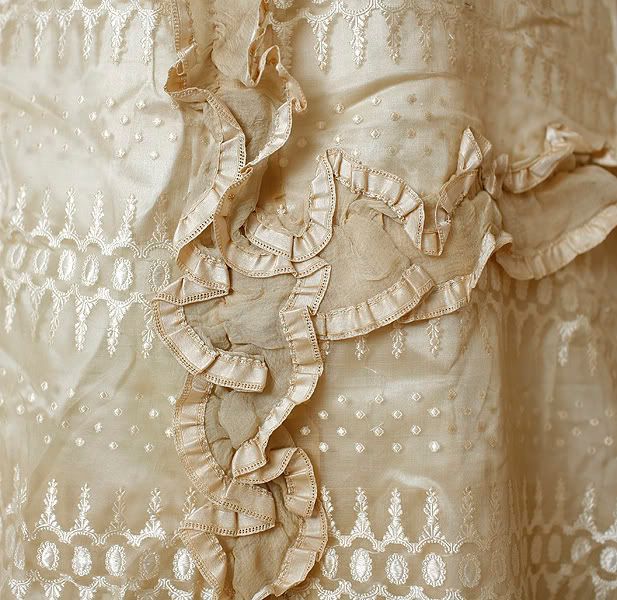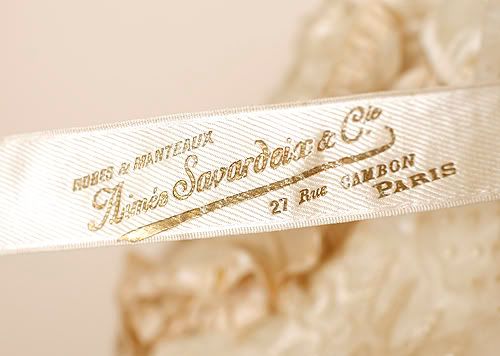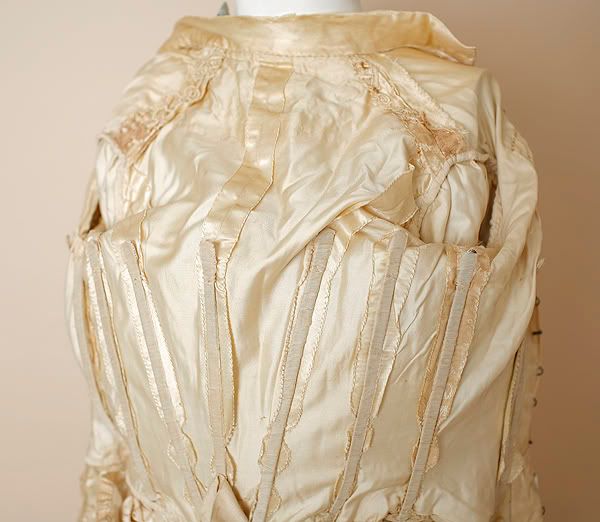 This gorgeous dress of cream colored silk satin from around 1907 is so intricate and so well made i just love it :)
And as always more to come.