Sorry I have not made a post in awhile, was on vacation, but now I m back and with a lovely short post on spring fashions from the 1700's and as always real garments and paintings from the time so enjoy :)
Wonderful beige satin gown with long train snd lovely floral design dress from around 1765-70. Mens waistcoat and jacket with fine embroidery design from around 1770-78.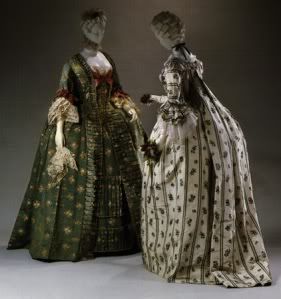 On the left is a dark green silk with floal design and watteau back with lovely lace dress from around 1768-75. Dress on the right is a fine white silk striped dress floral design with lovely lace and watteau back from 1768-75.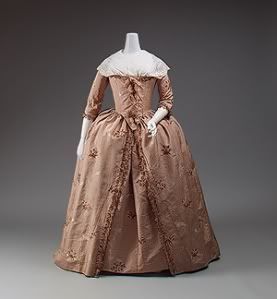 Old rose colored silk dress with embroidery of flowers on this afternoon dress with lots bows this dress is from around 1750-60.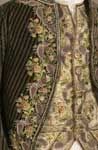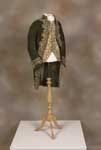 Brown and white striped silk jacket with embroidery of flowers and fine beige waistcoat with embroidery. From around 1770-75.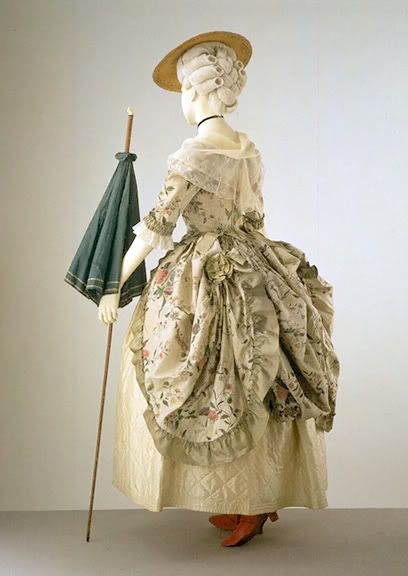 Wonderful dress the skirt is quilted light yellow, the rest is a nice beige floral design very picturesque dress from around 1777-84.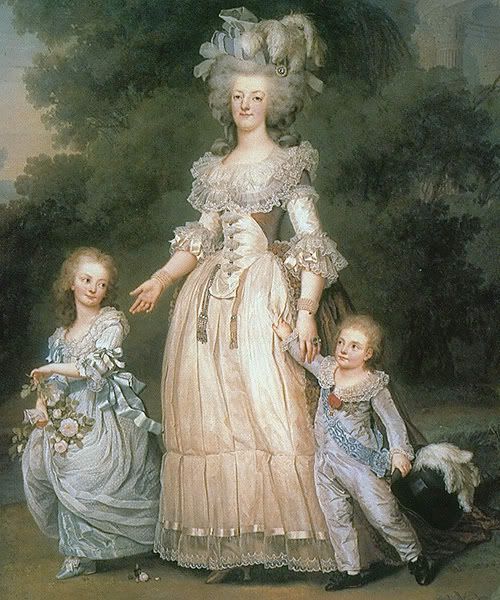 Fine painting of Marie Antoinette and her children from 1785 I love this pink linen dress with fine lace everything says spring time about this dress, I wanted to do a longer post but just don't have the time so I hope you all enjoy this and as always more to come so enjoy :)