My short post for tonight is of spring fashion from the early 1860's aka 1860-65. I felt it would be nice to post more spring clothes and you find so many nice ones amongst the 1860's so enjoy.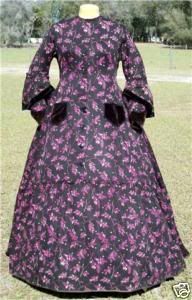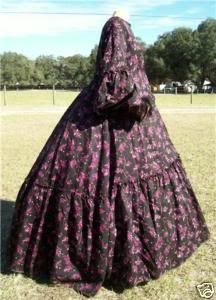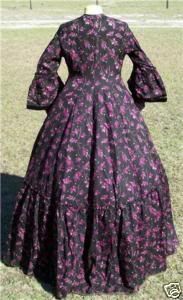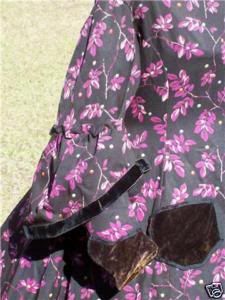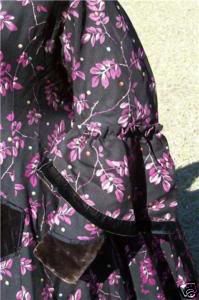 Black cotton with lovely light purple leaves and Black velvet trim, this dress is just lovely and makes me think of spring, and I love the pagoda sleeves, this dress I would say is from 1860-64.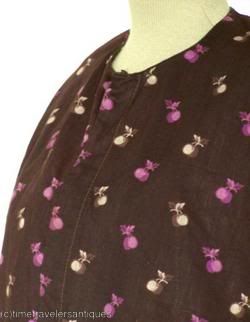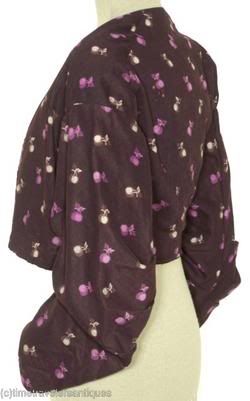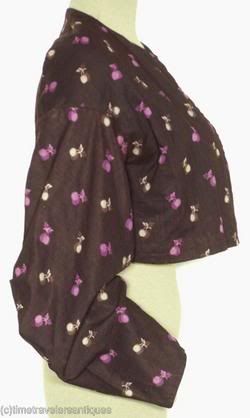 Wonderful cotton shirt of dark purple and awesome cherry print, i find this a fun and neat shirt, i would say its from 1860-64.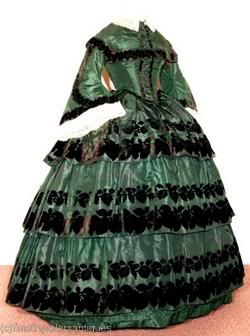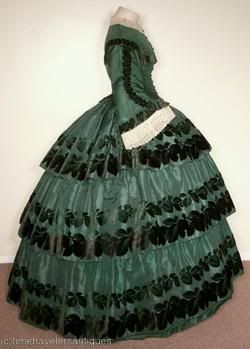 This last dress i am posting is a wonderful green silk taffeta with black velvet trim that is cut to look like leaves and flowers and has big lovely pagoda sleeves with fine white lace under blouse,I would say dress is from around 1862-64. As it has been a nice spring so far I have enjoyed posting many dresses that remind me of this lovely time,and as always more to come.