Tonight i am going to post a small post about 20's fashion from the Deco to the flapper to the vamp you have to love these styles and boy do I so tonight I am making a small post with real garments from then and pictures from then :)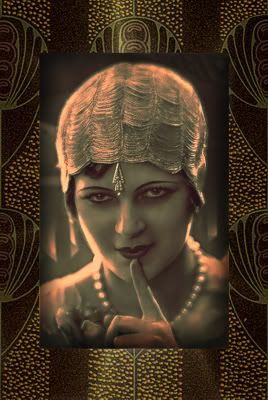 Lovely picture of a flapper with beaded hat.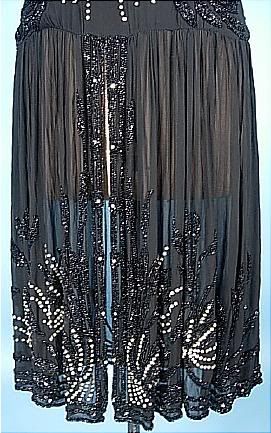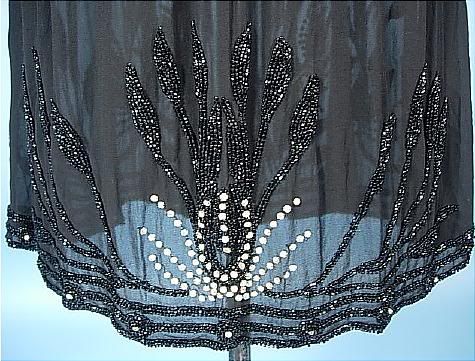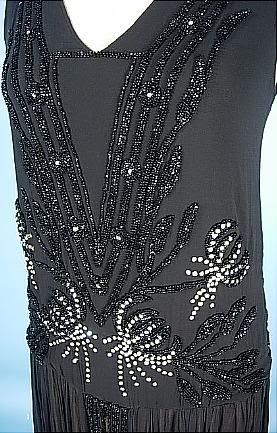 Gorgeous black silk beaded and sequin dress from around 1925-27.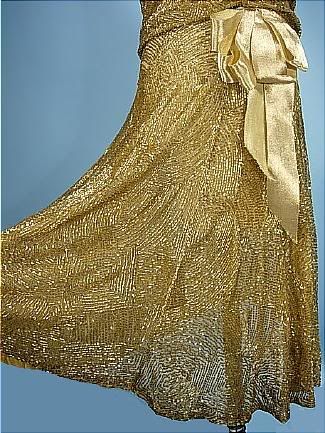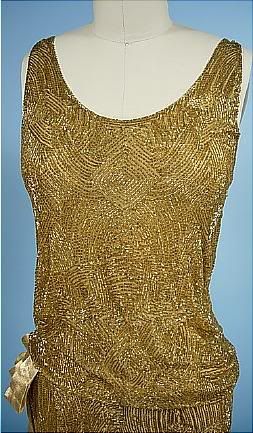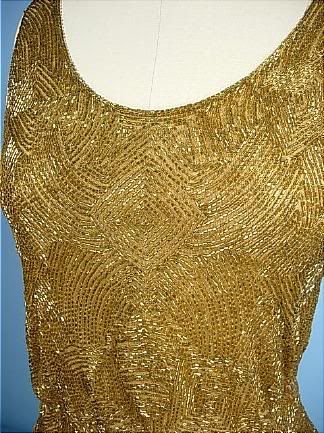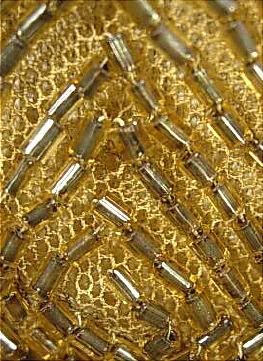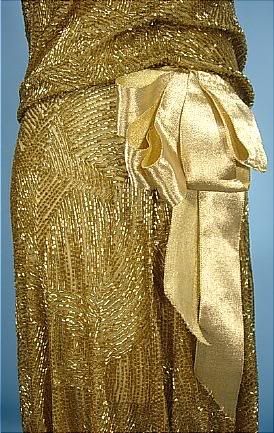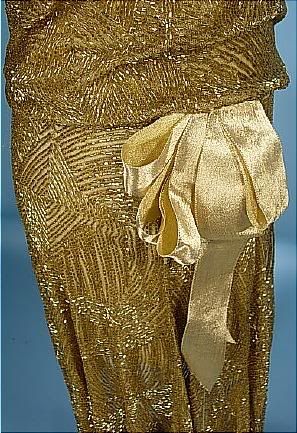 Gold lame beaded dress from around 1923-26 a real beauty.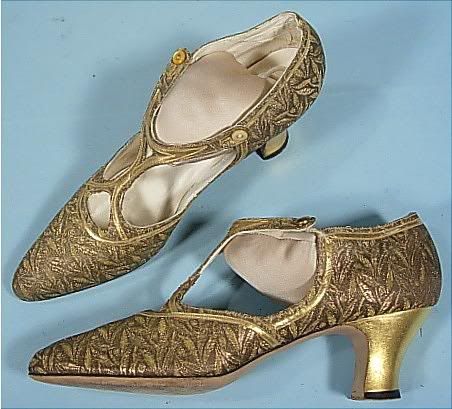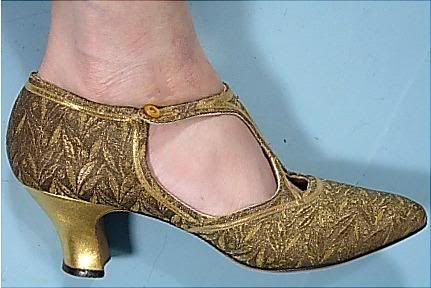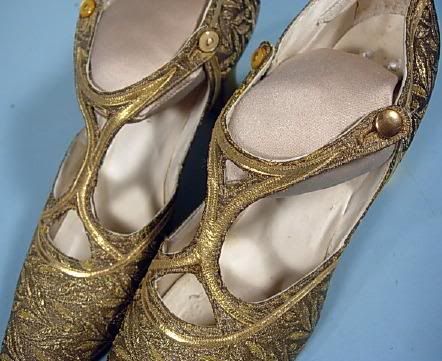 Gold lame shoes from around 1924-27.
And as always more to come :)