I love this time period in clothing you get the huge hoop skirts that reach epic proportions, also start to see long trains and the beginning of the bustle in the late 1860's, it really is a great time in fashion, so I thought I would post a few images for today and as always real garments from the time and photos of people from then so enjoy :)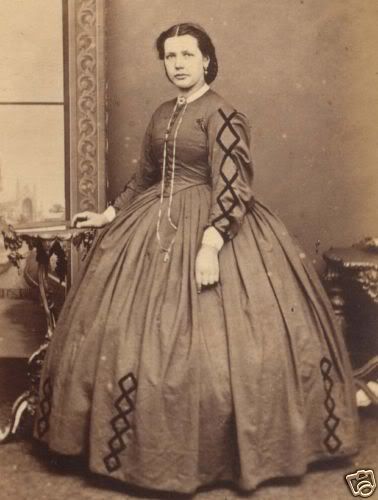 Great old photo of a lovely lady from around 1863-65.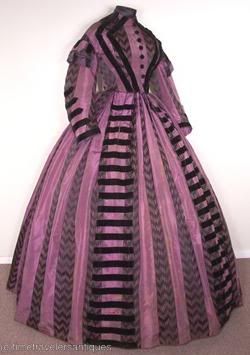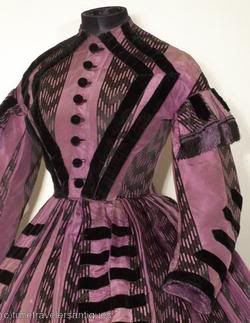 Lovely purple silk gown with black velvet trim I would say dress dates from around 1863-65 and is in great condition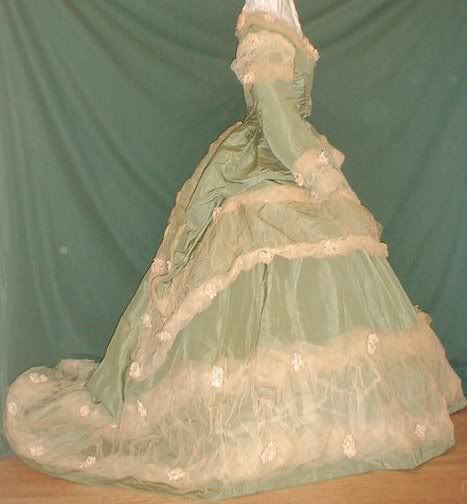 This wonderful pale green silk taffeta with tulle trim and hook and eye closures on dress, this gown is from around 1866-67 and has a lovely long train.
Lovely picture of a beautiful lady in a great silk dress with lovely jewelry, picture taken around 1862-64.
Great black silk dress with wonderful trim i would say dress is around 1860-63.
Great beige silk with fringe and lovely bustle from around 1867-69.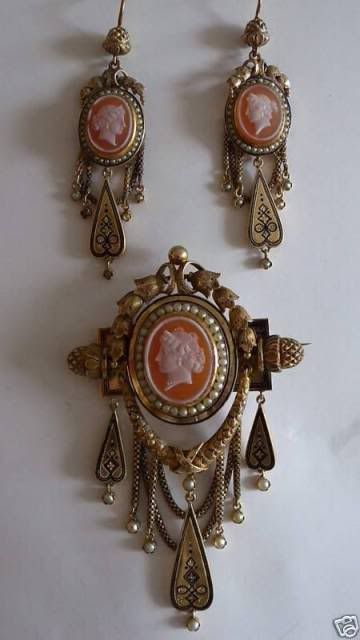 Cameo jewelry set from around 1860-67.
Wonderful purple silk gown from around 1863-65.
And as always more to come :)