I thought I would post a small post about the 1870's and all the lace and bustles and wonderful corsets, and as always real garments from the time and pictures of people from the 1870's, so enjoy :)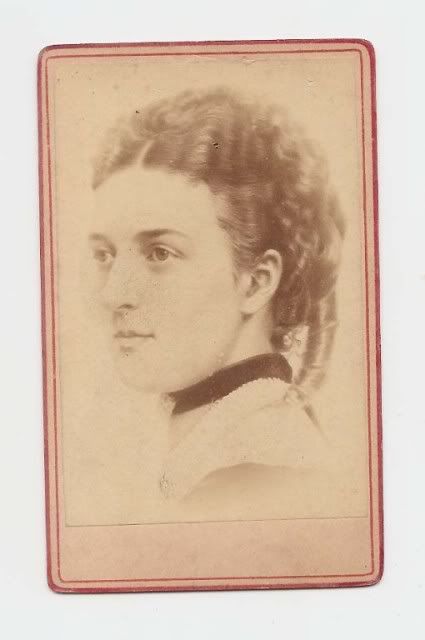 Wonderful picture of a lady with her all done up.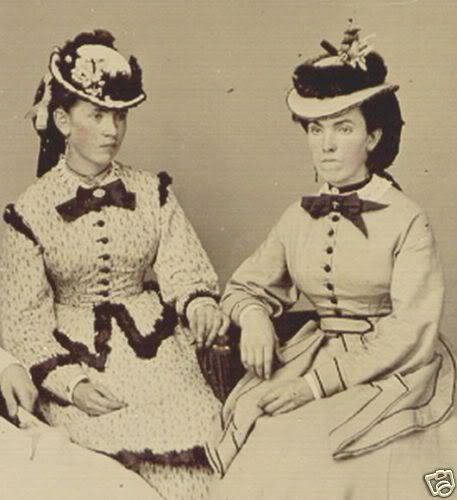 Wonderful afternoon dresses and fab hats, I just love it.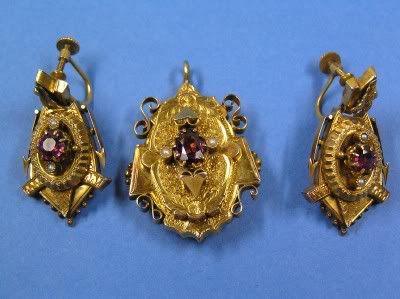 Amethyst gold jewelry set from around 1873-75.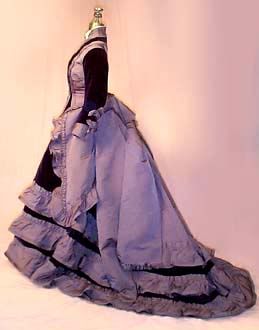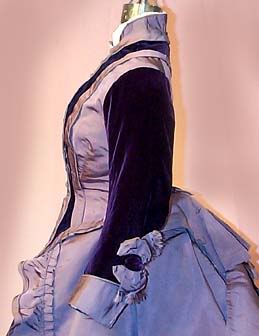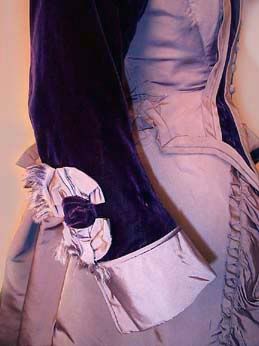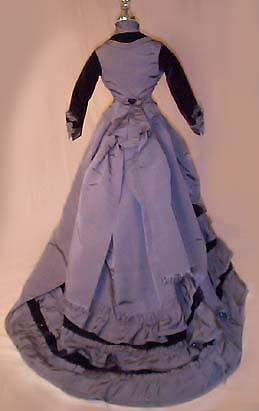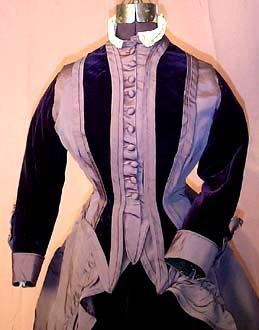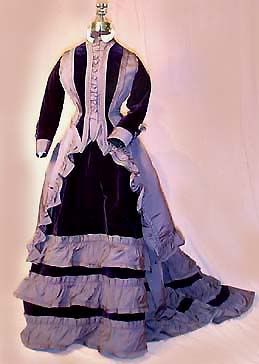 Purple silk with very dark purple velvet from around 1874-76.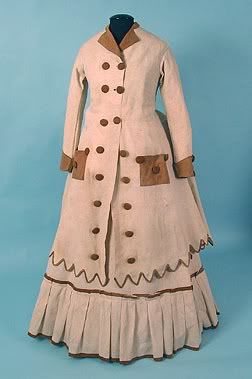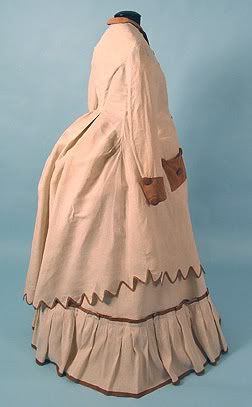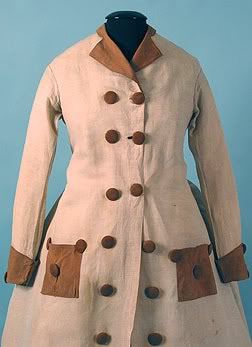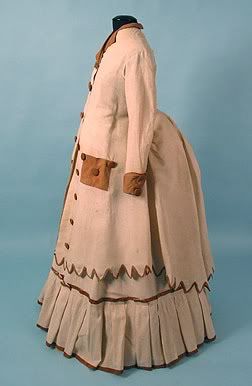 Wonderful linen dress with brown trim from 1870 exact.
And as always more to come.