I wish I had more time to post a longer post about the 1850's but I will make a longer post at some point as this is a wonderful time in Fashion, I love the bell shapped skirts and pagoda sleeves and all the flounces used in the skirts ah what a lovely time, and let us not forget thoses lovely bonnets :) And also as always real garments and photos of people from that time.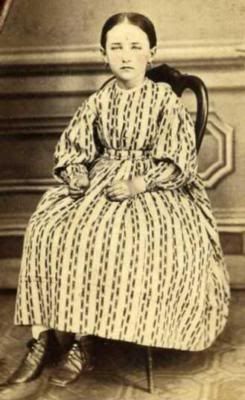 Photo of a little girl in a wonderful calico and lovely pagoda sleeves.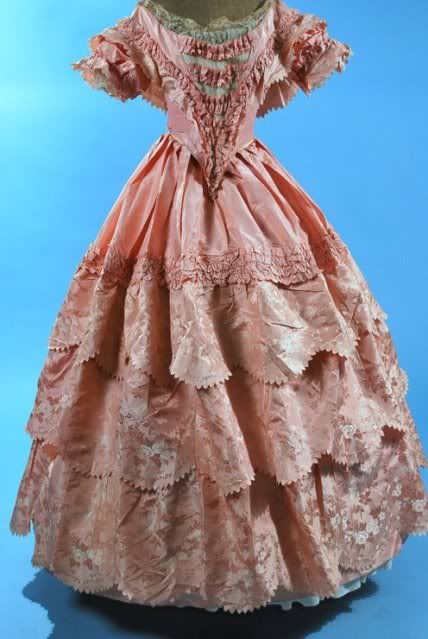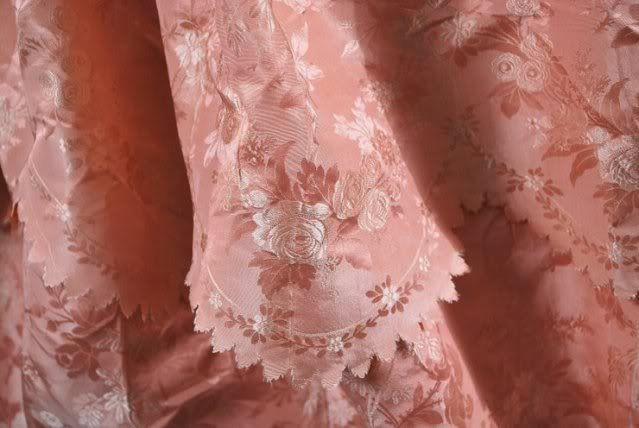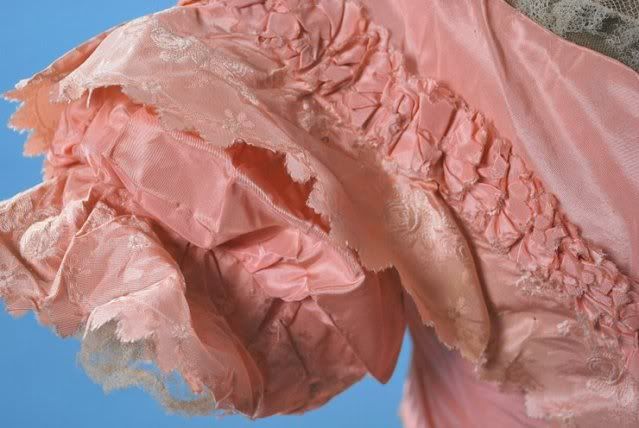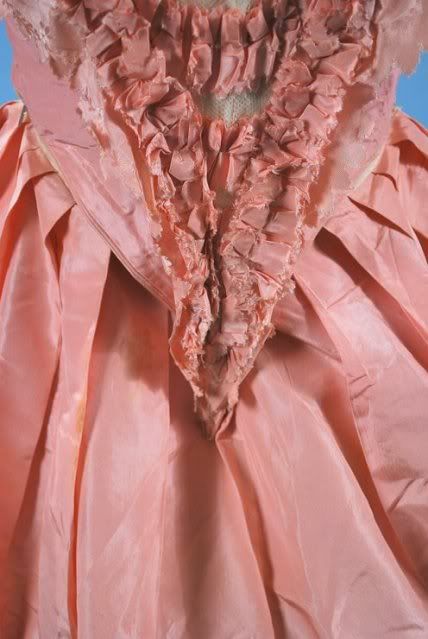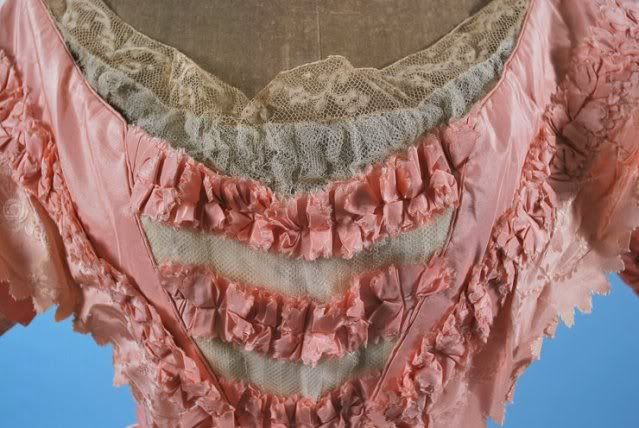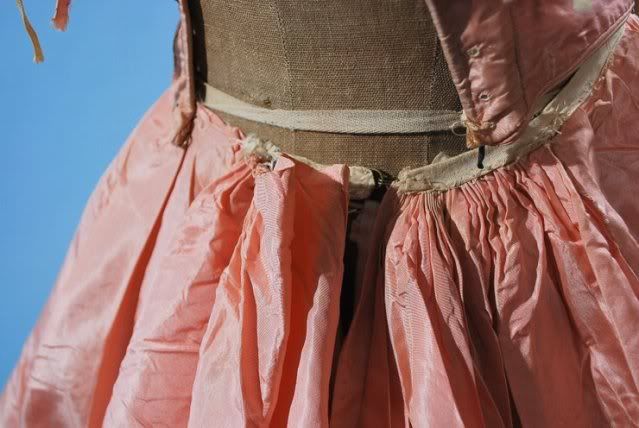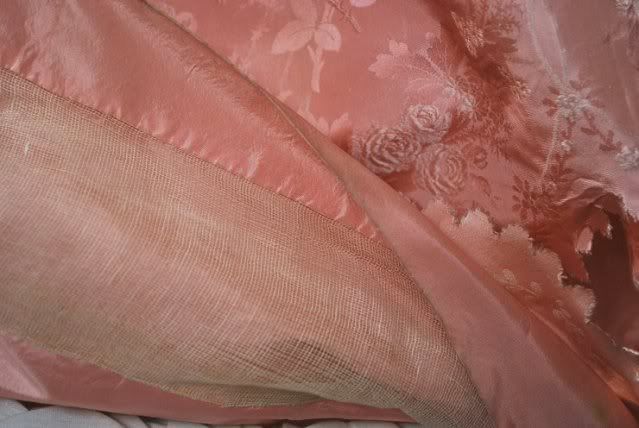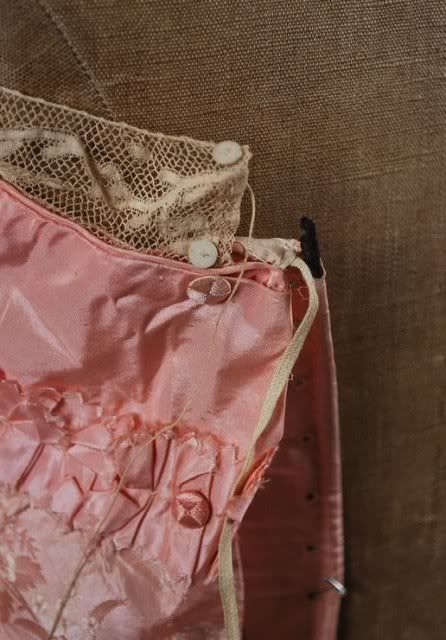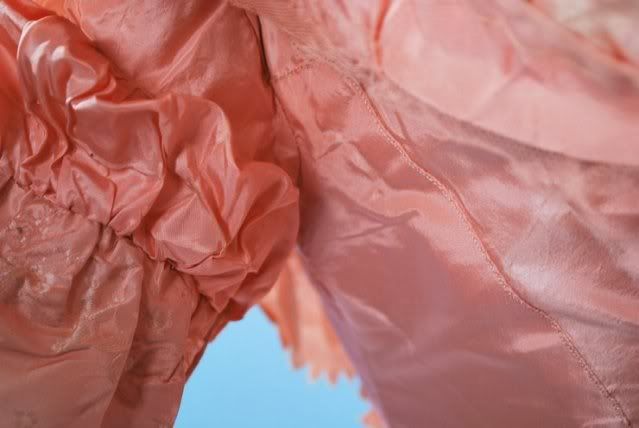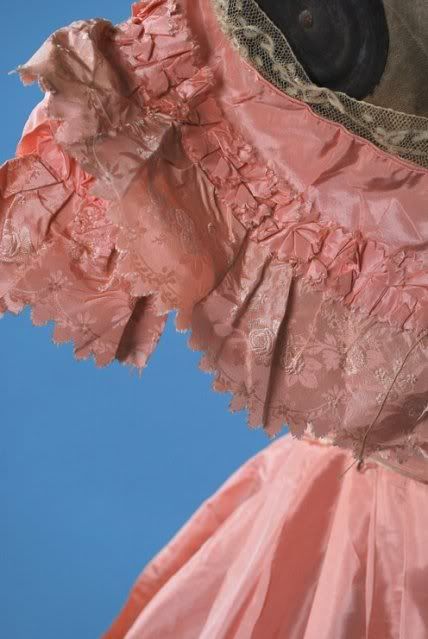 Wonderful pink silk gown, I really love this dress, it is two parts skirt and top, as a lot of dresses where, and you have to love all the flounces :)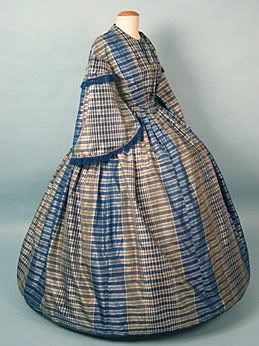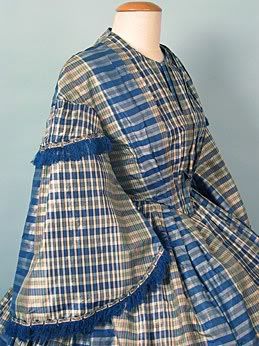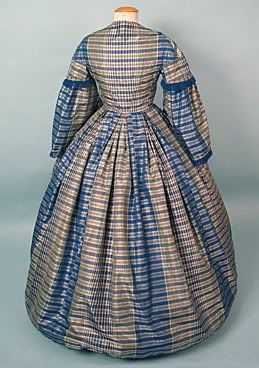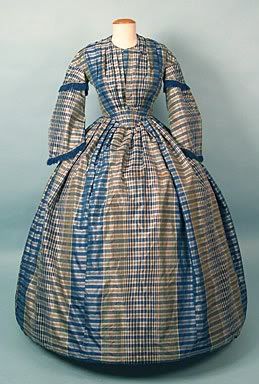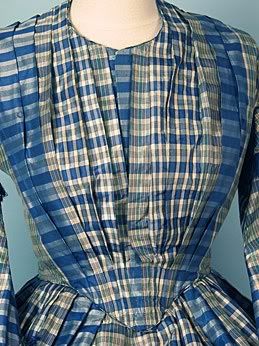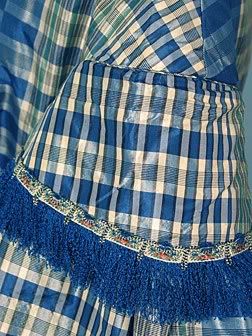 Wonderful silk taffeta in a plaid pattern and big pagoda sleeves with fringe on them.
Lovely brown silk bonnet.
And as always more to come, so enjoy :)