Thought I would post two lovely dresses for today, my first one is a incredible dress with wonderful embroidery, also love how it laces up in the front, THE DRESS IS FROM AROUND 1855-58 and is a great example of the time and is in great condition.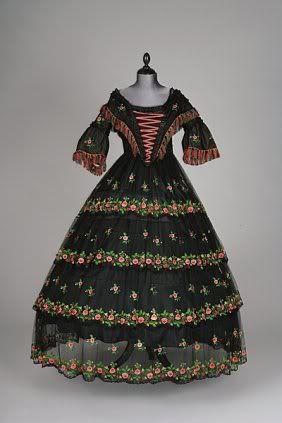 Close up of embroidery.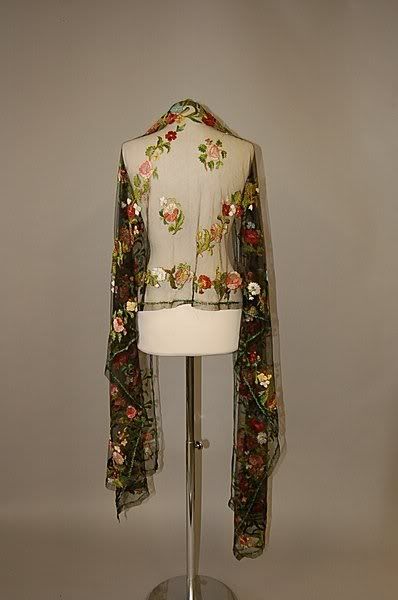 Matching shawl.
This next dress is from 1774-77 a wonderful stripped silk with lovely flowers, everything about this dress is grand and lovely, and it is in great condition too althought it has been relined and there is nothing wrong with a garment relined most of the time that is the first thing to go on a gown.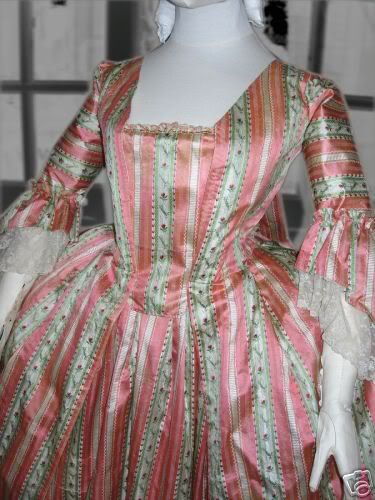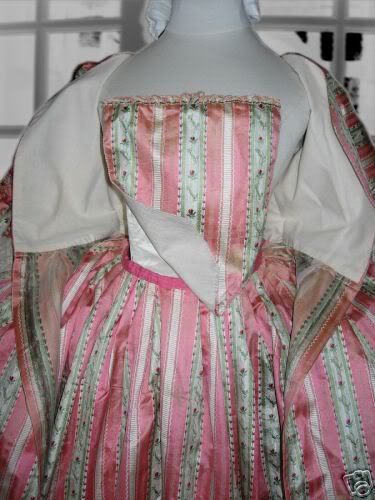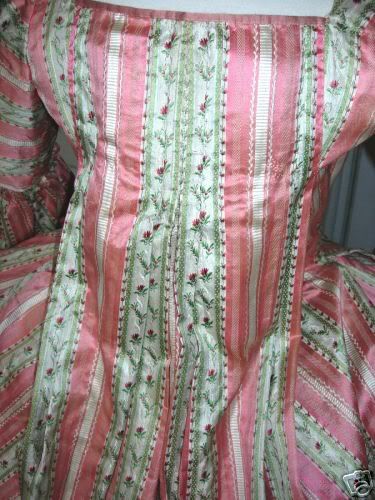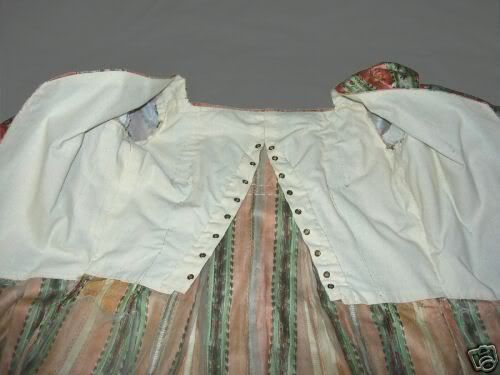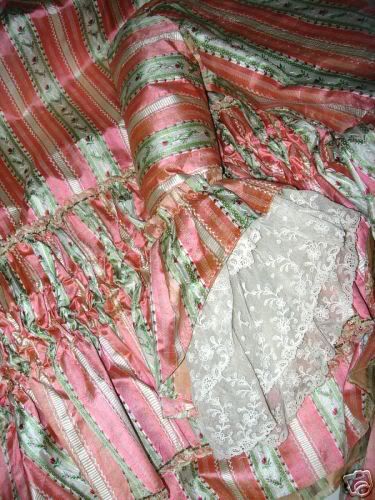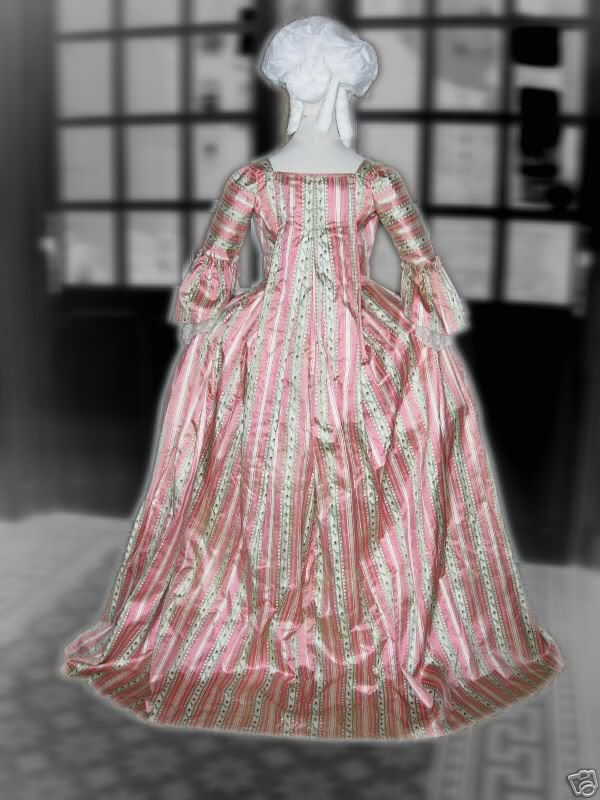 And as always more to come :)