I love the 1910's great edwardian gowns, we see higher waists like in the empire/regancy styles but some dresses have there own knack to them instead of going back to the classical greek/roman styles, and we also start seeing more relaxed clothing and lots of beads which i love! So enjoy this small mix of edwardian to the classic.....And beads!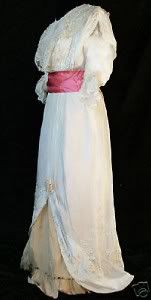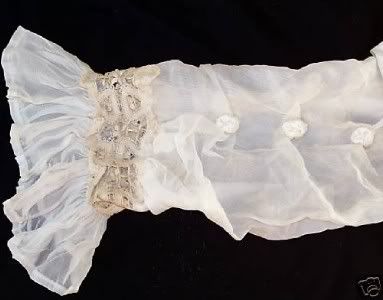 I love this early 1910's dress with lace and more lace and is set off perfect with this wide satin pink ribbon, and the lovely rosette, you have to love this dress.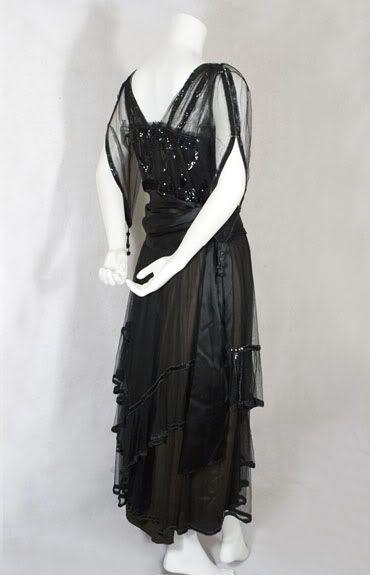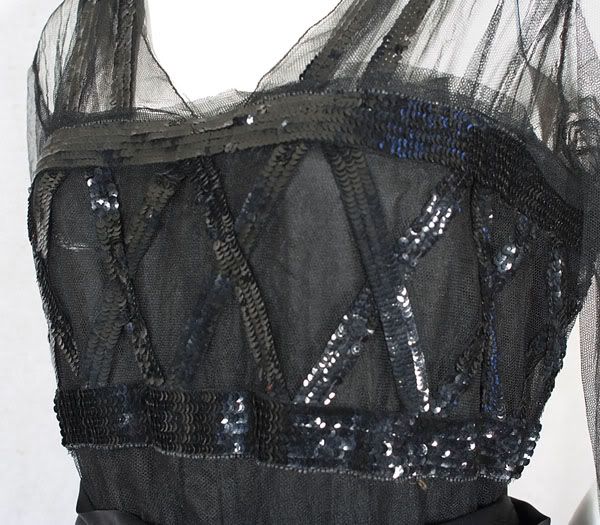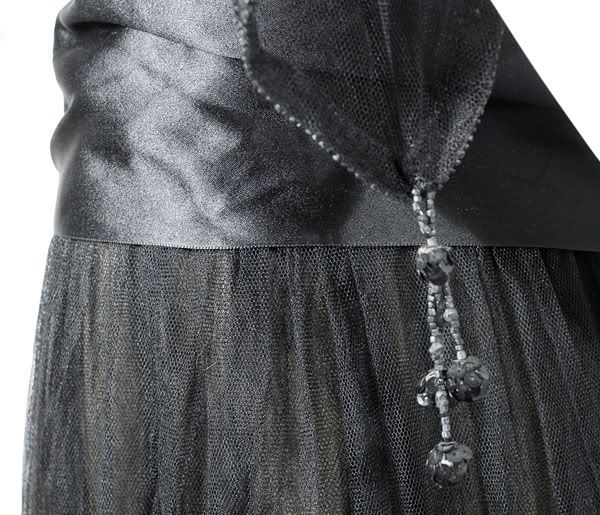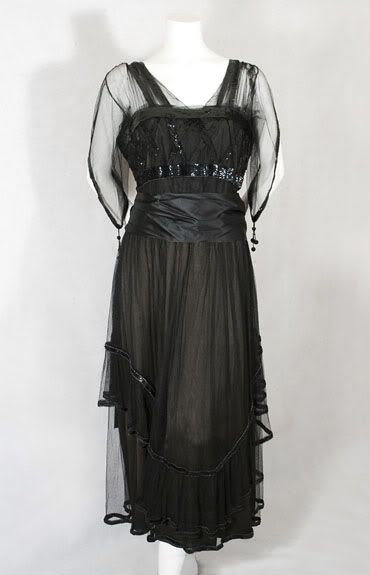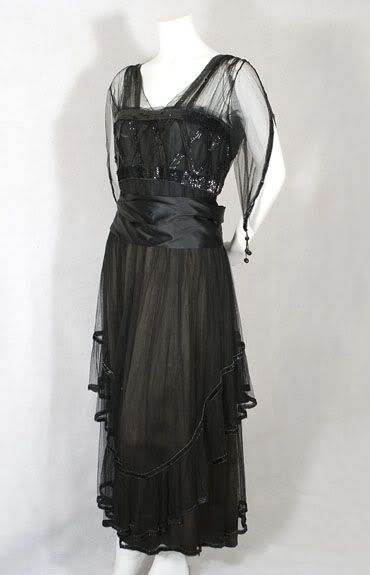 Ah this lovely dress from around 1916-17 is a great example of a grand evening gown great black silk with net over and sequines and beads, its a great dress and makes me want to go out and party heehee :)
Lovely necklace.
This dress is a wonderful classical style.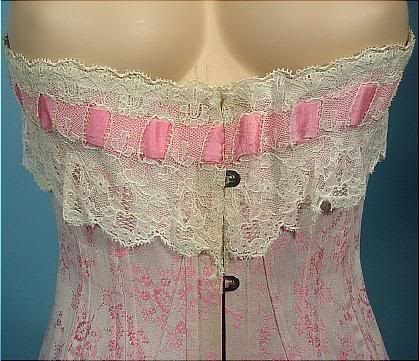 Wonderful pink corset.
Lovely black leather shoes with wonderful beading.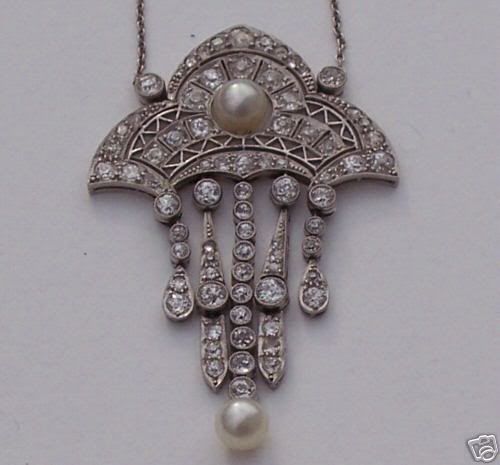 Wonderful platinum diamond and pearl necklace.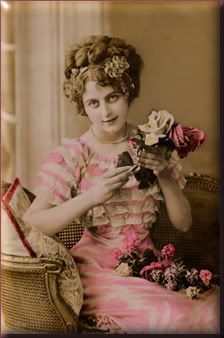 And as always more to come :)