I have always liked the 1950's style of clothing everything about it, from the causal to the formal its all good!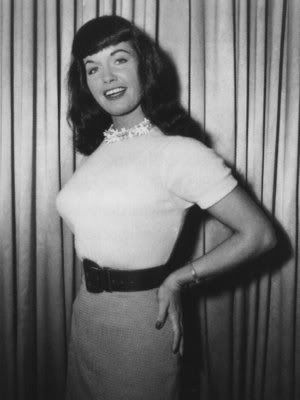 Wonderful picture of beautiful Miss Bettie Page who is wearing a lovely two piece outfit and belt I love her wiggle skirt, this was a great trend that always made a girl look her best :) picture is from around 1954-56.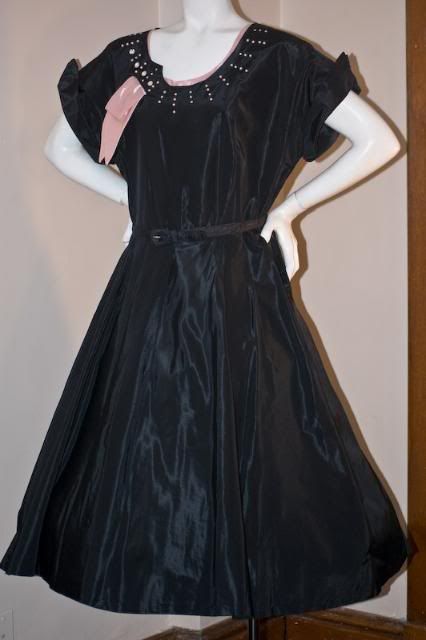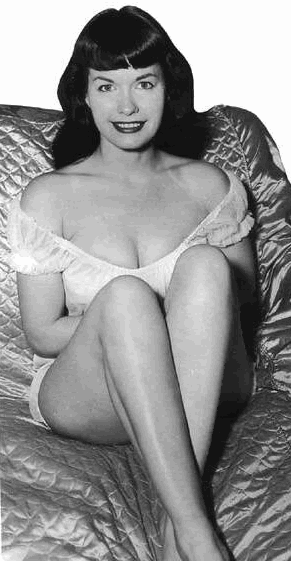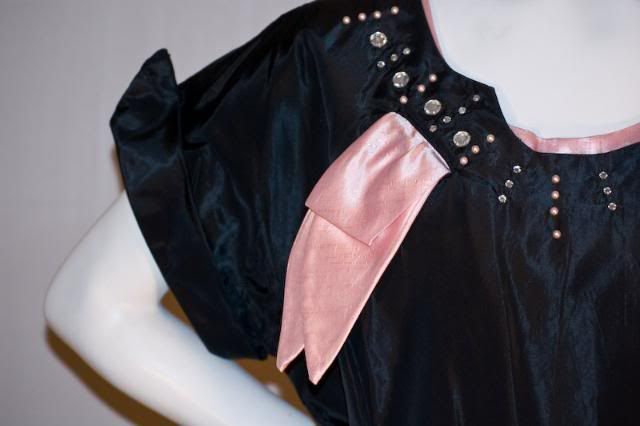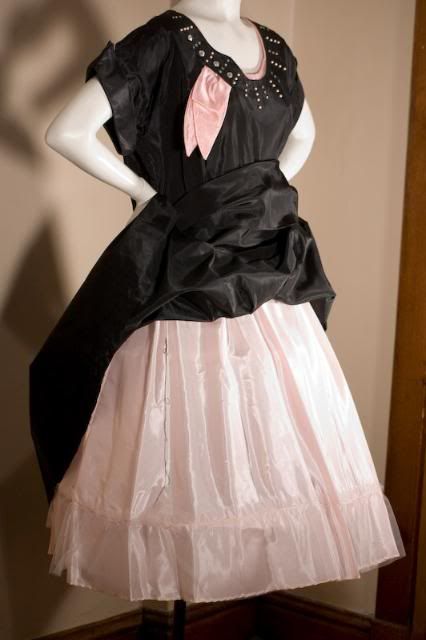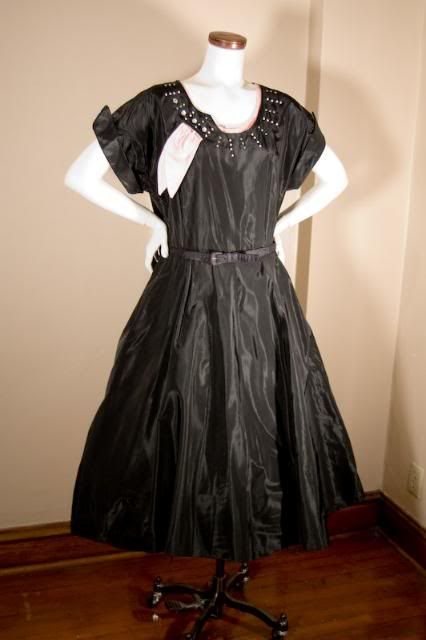 Wonderful black silk taffeta dress with pink silk at the top and awesome belt, now the belt is like many from the 40's ie very slim and detachable..I also love the rhinestones on this dress and the full skirt, which was sooooo in back in the 50's and I know I have said this before but it was Dior who brought this look back, being that he loved Victorian fashions...This dress how ever is not a Dior but is very much after his designs and is in great condition dress is from around 1950-55..And yes I want it!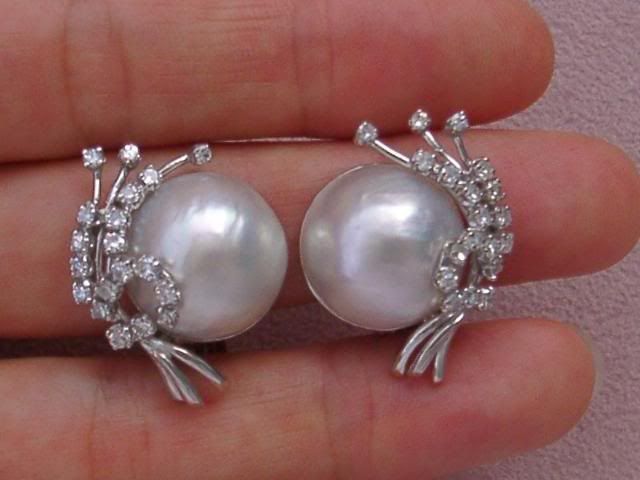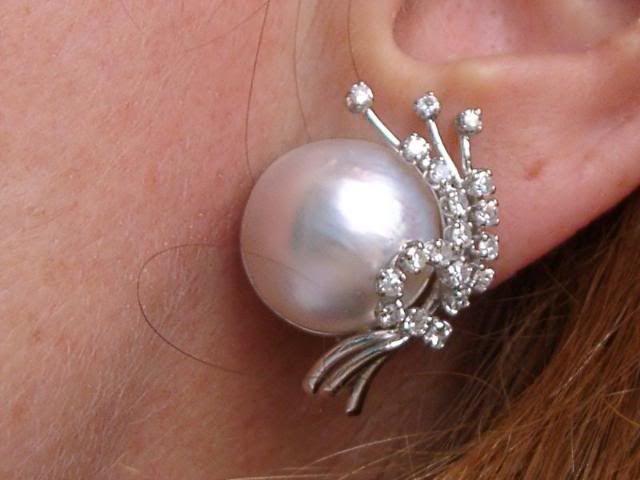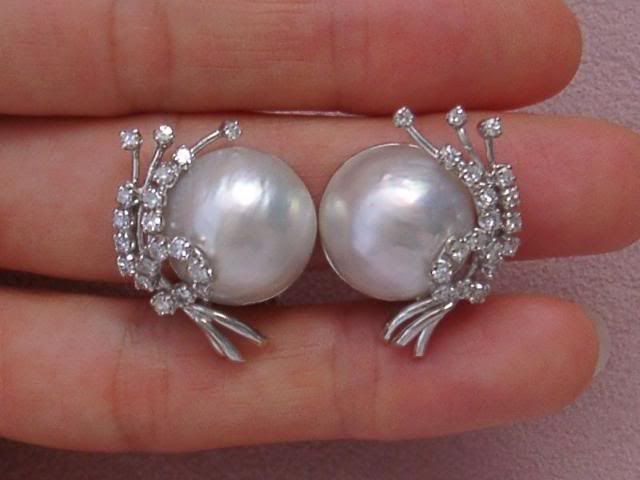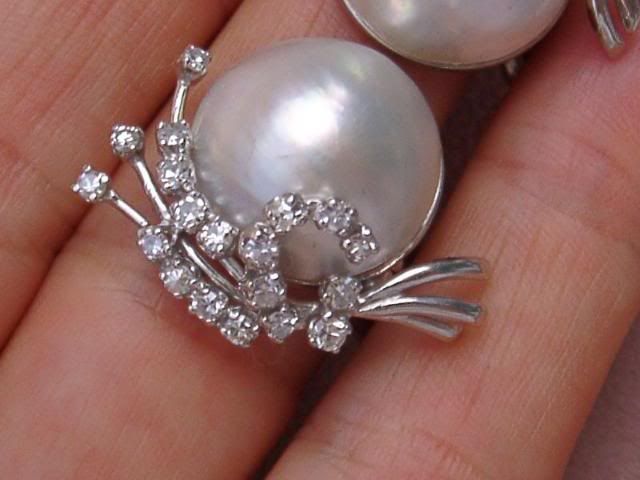 Wonderful platinum and diamond and pearl earrings I think these are great earring and would love to have them earrings are from around 1950-55.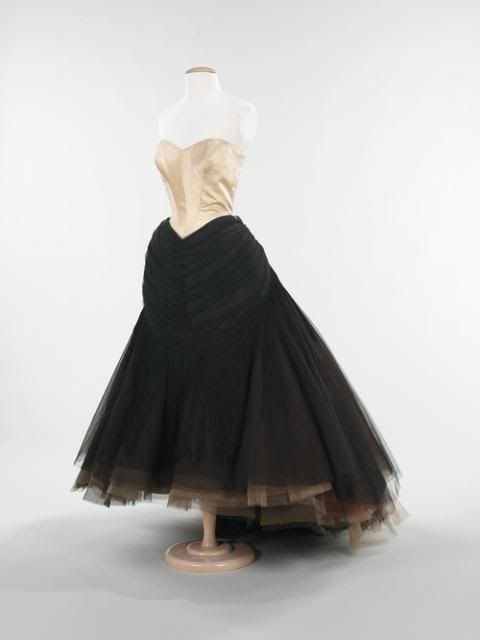 Now sadly I only have one photo of this great dress but I am very glad to have the one and sincerely wish this dress was mine :) Its so glamors and very Victorian looking you have the great ivory silk satin corset styled top and the black silk chiffon skirt that reminds me of a skirt a saloon girl would wear in a western movie heehee, but anyway this gown is very Victorian inspired and is so beautiful dress is from around 1950-53.
Well that does it for me tonight sorry its soooo short I promise to make a longer one tomorrow or Saturday