I sadly don't have time to make a post like I did yesterday but even so I figured I could post a cool photo and a dress from the 1910's :) On this very warm summer day, of course in the south its always summer time or at least it seems that way.
Awesome photo of a beauty of the day with a awesome huge straw brimmed hat with silk chiffon trim with covers the whole hat, her dress is a light very airy white muslin dress, photo is from around 1917-18.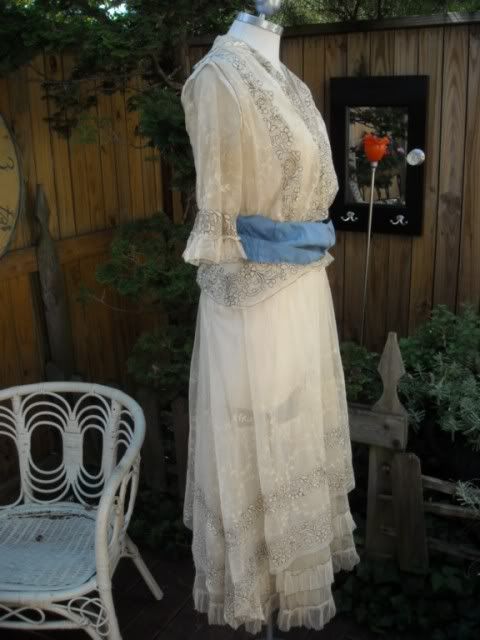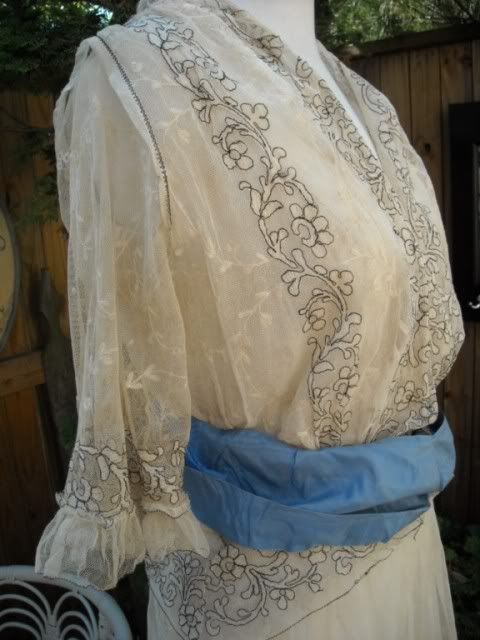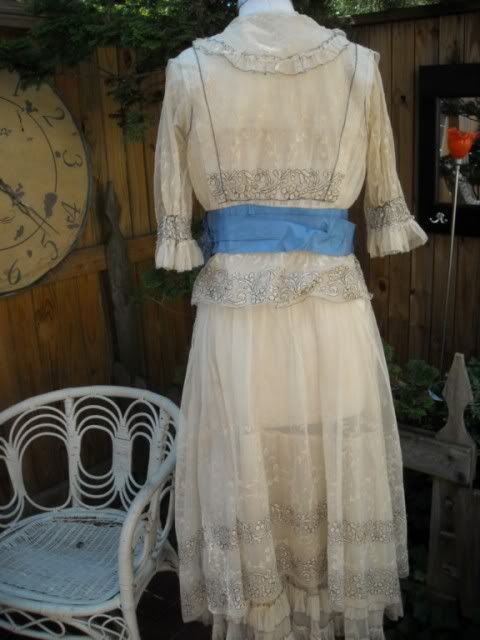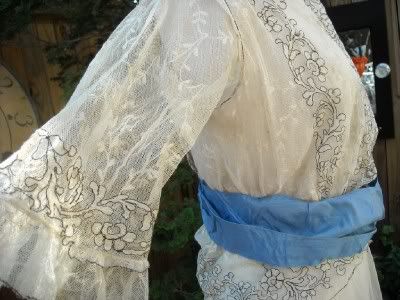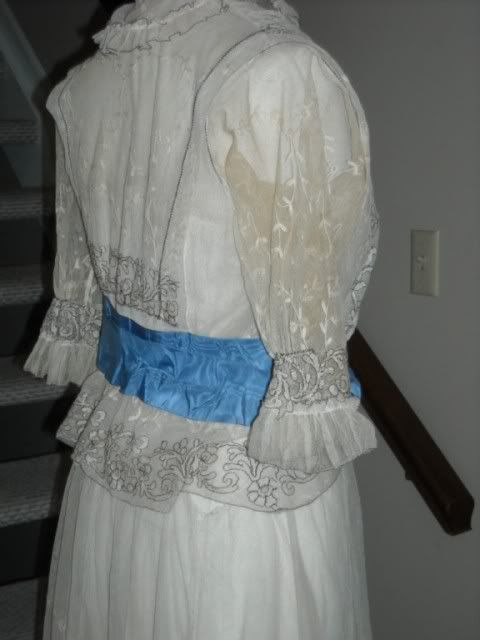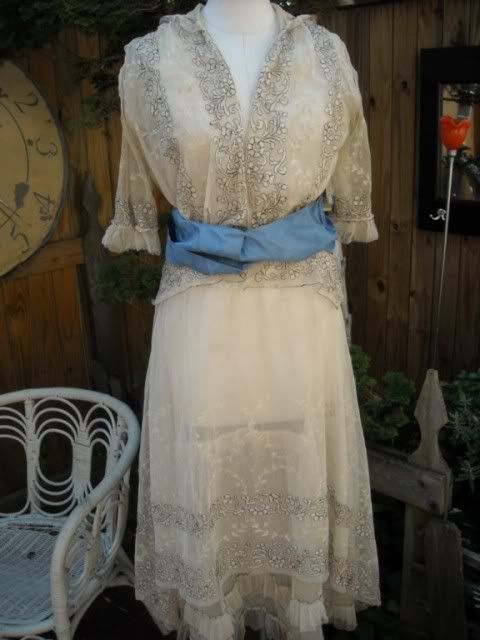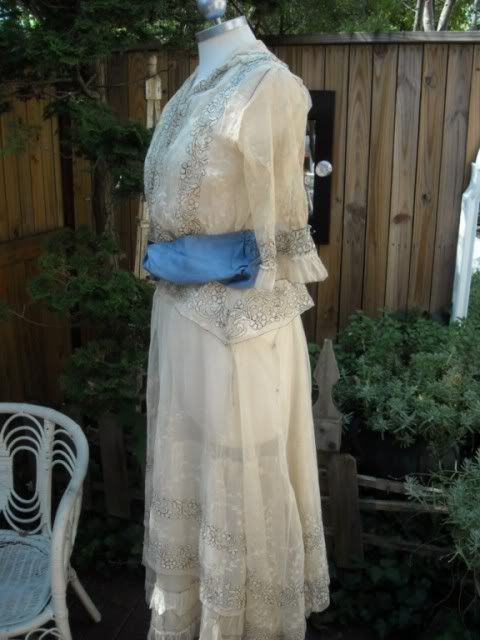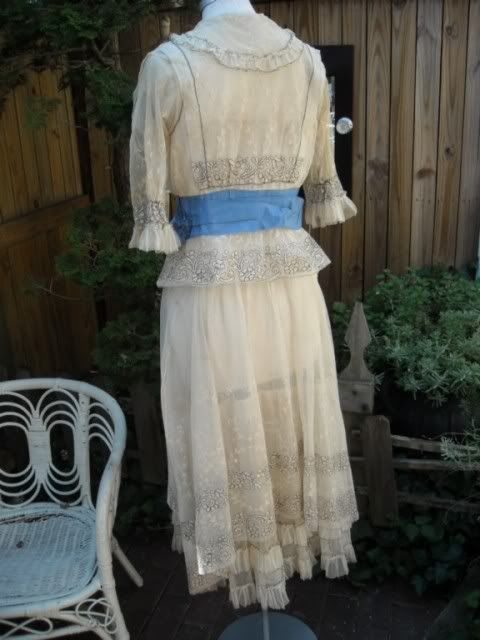 Heavily laced summer dress with blue silk ribbon at the waist this awesome dress is just perfect for spring or summer if you ask me and its all so very pretty and yep you guessed it I want it! This great dress is from around 1914-16.
And to a side not in the past you didn't really have seasonal clothing you start to see it come in big time in the 1820's, now I m not saying they didn't have summer and winter clothing in the past they did but by the 1820's you get spring summer fall and winter styles where it was more like well its winter time lets bundle up the same dress we wore in the summer. And by the 1910's well you see it a lot seasonal stuff is in also holiday inspired clothing too, I will have to make a post about that too heehee :) But yeah you have great seasonal clothing by the 1910's now today we don't wear as much seasonal styled clothing as back a hundred years ago.