Ok in this post I am having a few real wedding gowns from 1912, so ie very Edwardian and very beautiful, I still feel I need to make up for the ugly new wedding gown post I had, but I had to make a point with what the heck is going on with new wedding gowns, but since I grossed myself out with that post and most likely all of you, I am and still will be trying to make up for it the best I can ie great wedding gowns of the past, so enjoy these lovely wedding gowns :)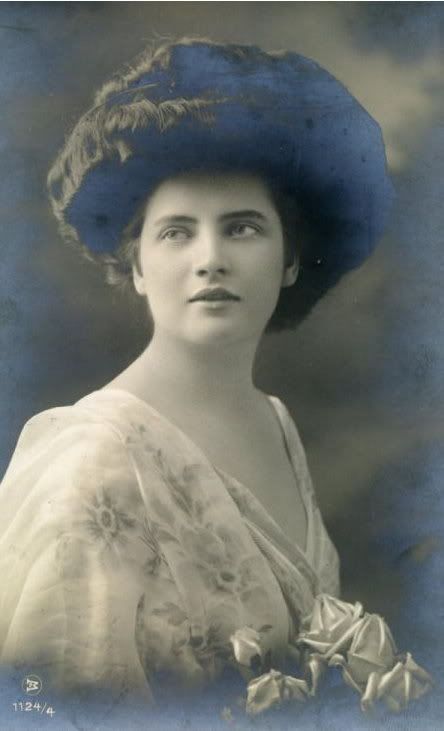 Beautiful lady with a gibson girl hair do, picture was taken around 1910-12.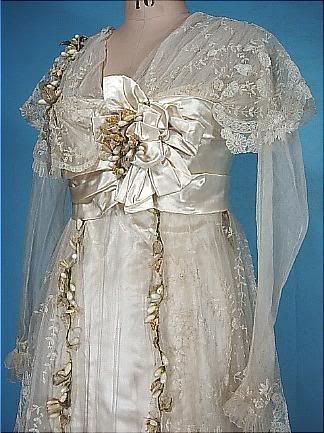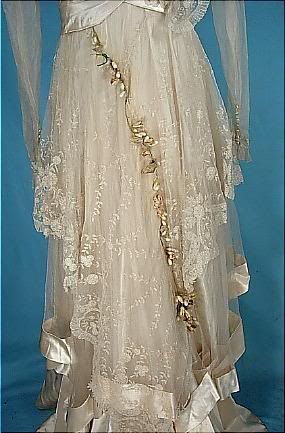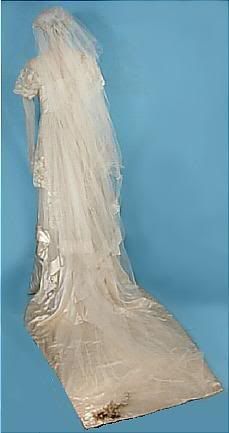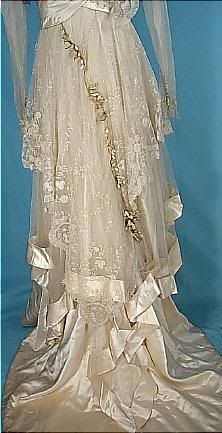 Now this is a wedding gown! This all so gorgeous and ornate wedding gown from 1912 is just grand, I can't say enough good things about this highly ornate dress this dress is made of silk organza and lots of lace and silk flowers and a satin ribbon trim at the waist I would take this dress in a heart beat mind you and would proudly wear it as a wedding gown cause this is a real wedding gown! I could imagine Rose from Titanic wearing this great dress.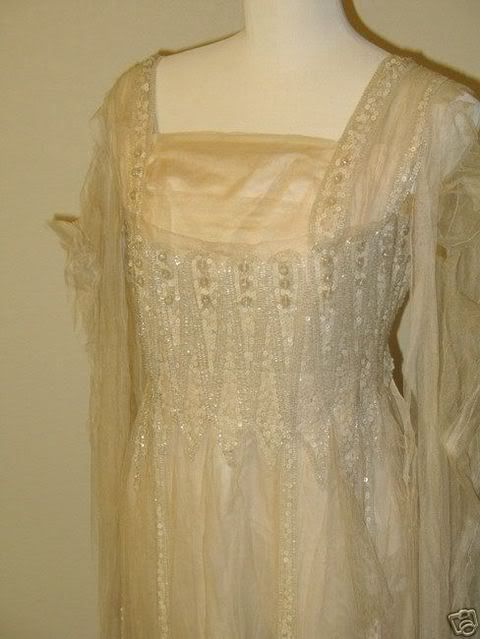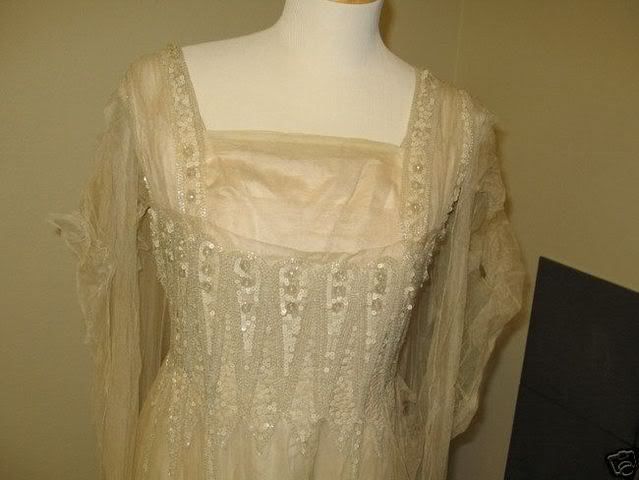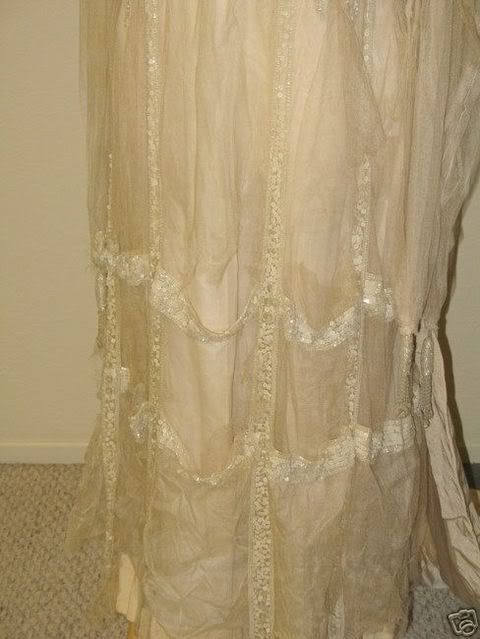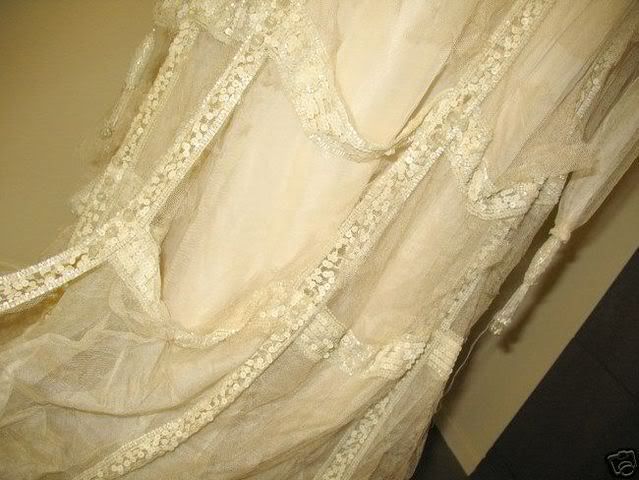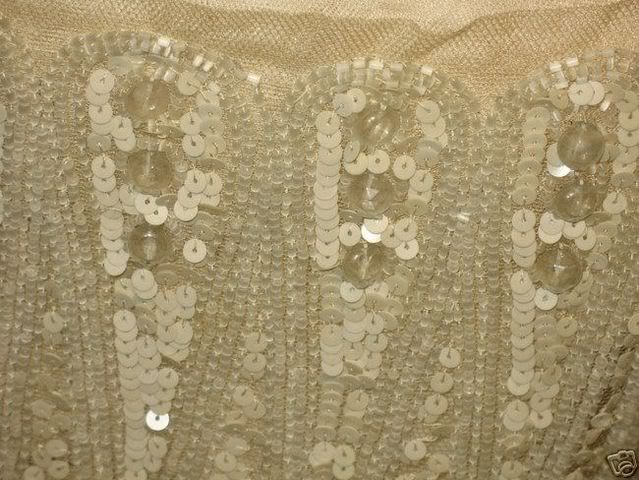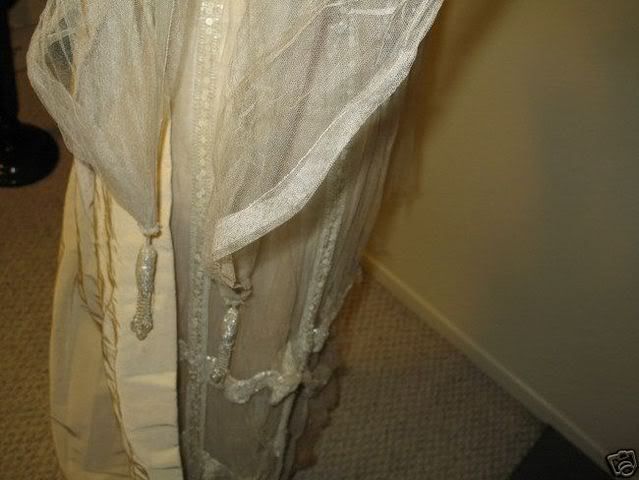 Another wonderful now thats a wedding gown dress, I love this very ethereal wedding gown some how it reminds me of something a fairy or some character from the lord of the rings books would wear, this wonderful silk organza and lace net wedding gown which is heavily beaded and with lots of sequins this dress from 1912 is just great and god I wish it was mine, I did try and win it, it was in a auctions but sadly I was outbid :( But hey at least I have the photos of this great wedding gown.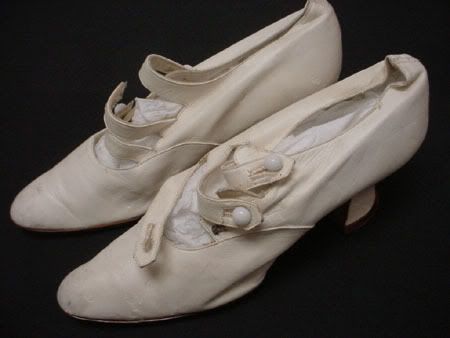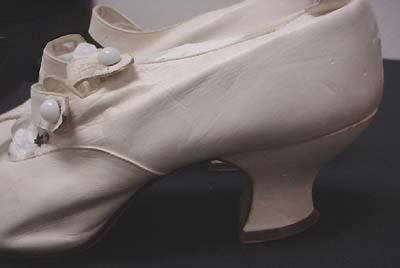 I thought I would threw in a pair of cool wedding shoes white kid leather dress shoes with straps that button, I love these 1912 shoes.
Yet another gorgeous 1912 wedding gown made of white satin with lots and lots of lace this dress is just grand and I wish I had it also.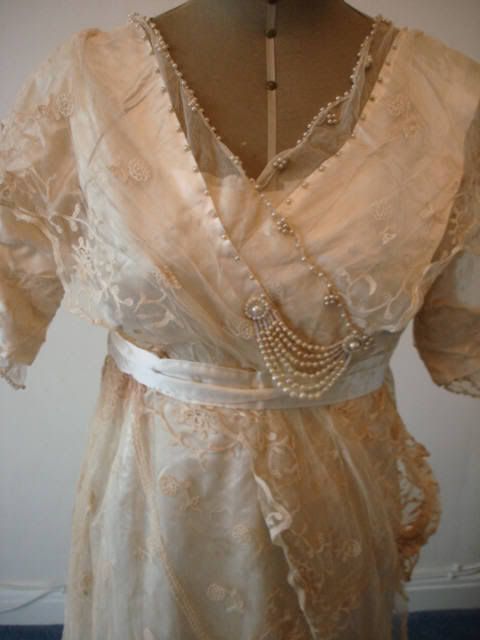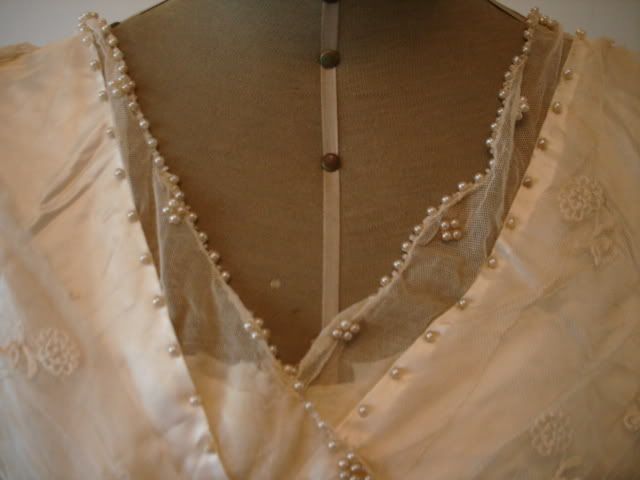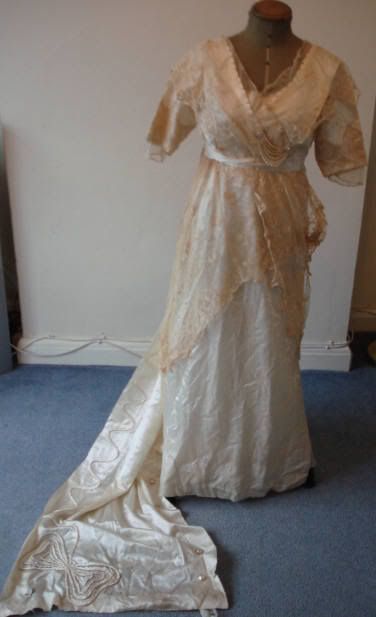 Wonderful cream colored silk satin gown with cream colored lace and wonderful pearl bead trim, I really love this 1912's wedding gown I think its just gorgeous and yep I want it! :)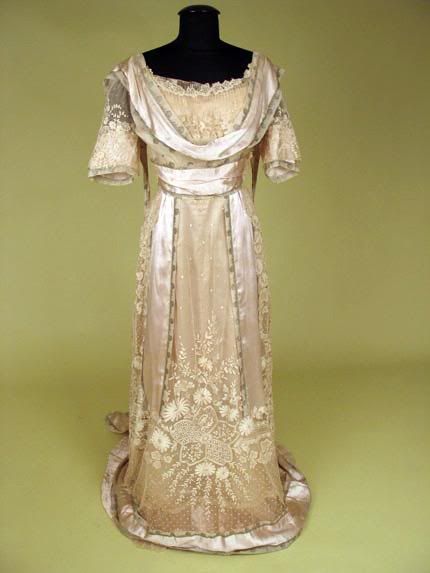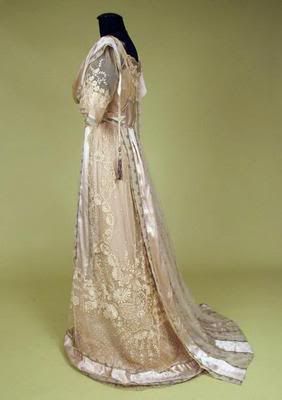 Wonderful 1912 wedding/ball gown this incredible dress is highly ornate with wonderful lace and light pink silk satin trim this gorgeous wedding dress and ball gown as it could be used for both and most likely was , I really love this wedding gown and wish it was mine sigh but hey at least I have the great photos of it :)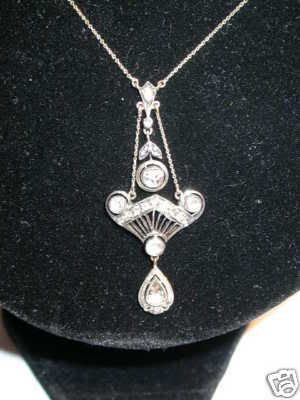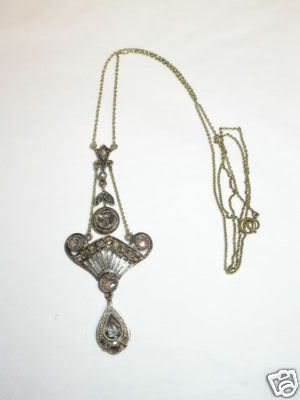 And as all brides need a good necklace to wear on there special day this platinum and diamond lavalier seems just perfect for that special day :) This necklace is from around 1910-12., and yes I wish it was mine too ah what beauty :)
Well that does it for today's post, I hope you all enjoyed it, and maybe it gave you some good ideas for your own weddings? :)