I had a young lady comment on one of my 1870's posts and she loved the evening gowns I posted so it had me thinking I should do another 1870's evening gown post for Broke :) I hope you enjoy this one too :) I replied back to you but hadn't realized that I had not signed into my blog so it says imemine that's me too but its my livejournal from back when I was like 21 so it has me with my real hair which is blond but its me, anyway I hope this post you will enjoy :)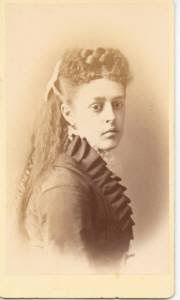 Wonderful photo of a real beauty of the day who looks like shes ready for a good party :) photo is from around 1873-75.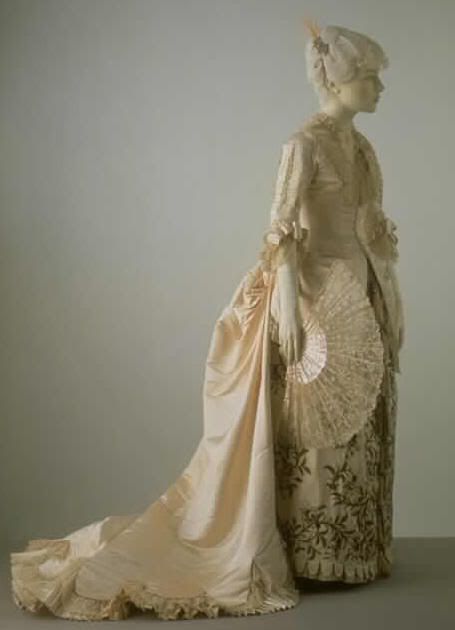 I so love this dress of white silk satin and silk brocade panel in the front of the dress, sadly I only have one photo of this sigh, but like I have said before its better to have one than none :)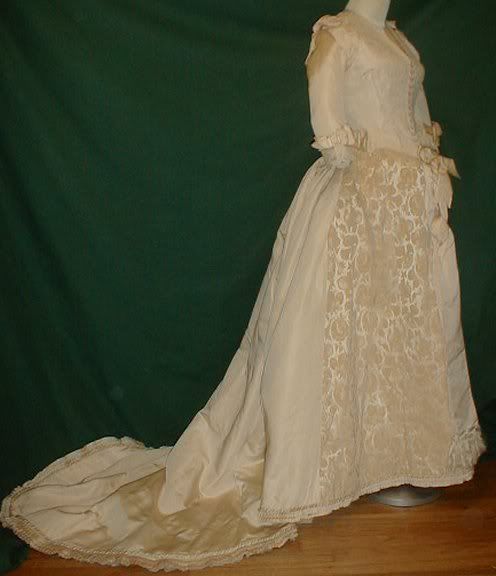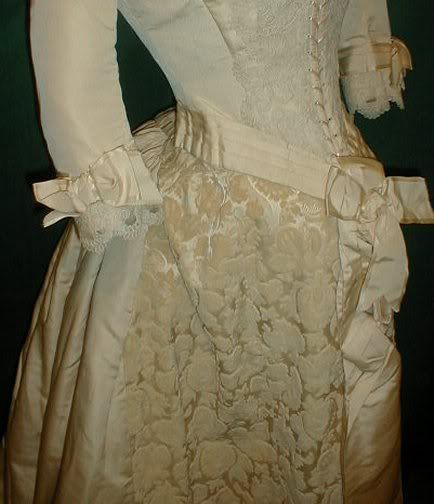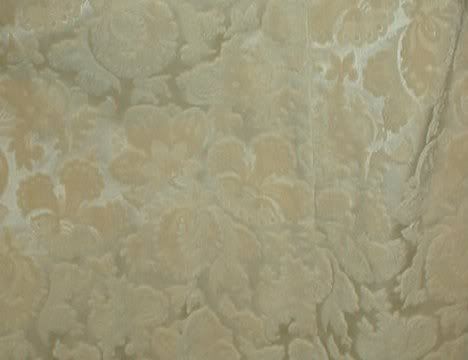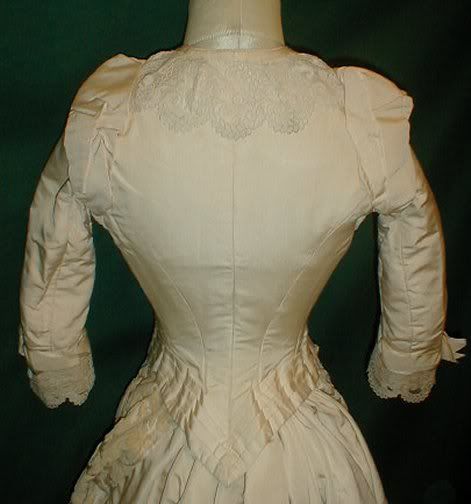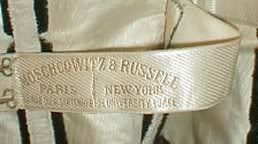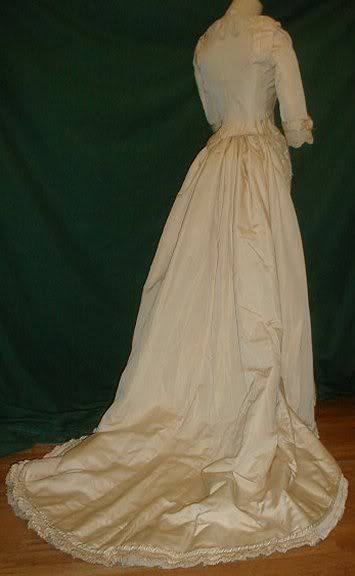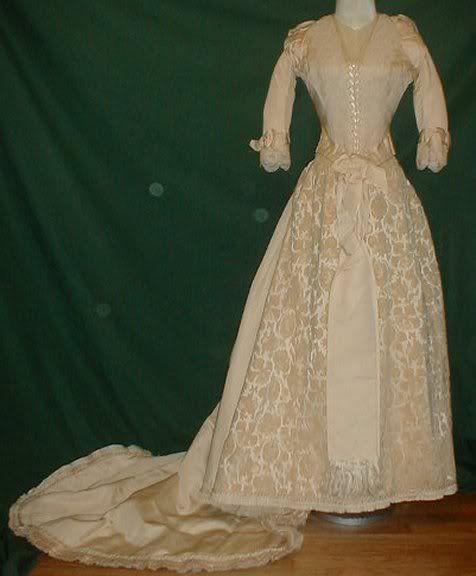 Wonderful gorgeous cream color silk brocade gown with long pleated trim train this gown is all so great and god I really wish this dress was mine its from around 1874-77, and to me this dress is just exquisite!
Now I had to add these wonderful gold and onyx and seed pearl earrings after all no evening ensemble would be right with out earrings, and these are just lovely they are from around 1873-77, and yes you guessed it I want them, but I can't be too sad I have two pairs of 1870's earrings as it is, but it doesn't mean I don't want more heehee :)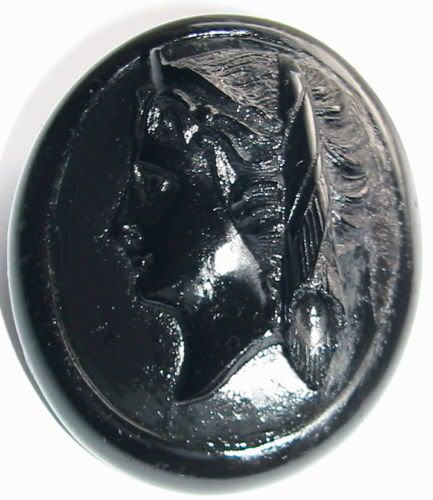 I had to post this cameo of whitby jet from England I just won this on ebay and its coming from Ireland my whole life I wanted a real whitby piece of jewelery and now I have one thanks to the 1870's :) of course as soon as I get it I will be posting way more pictures of it, but I thought it would be fitting for this post today :) Now to let you know Whitby jet has been in business since 1860 and is still in business they became popular when queen Victoria started buying there morning jewelry and because she bought it so many fashionable ladies just had to have it wither or not they where morning anything is another thing all together.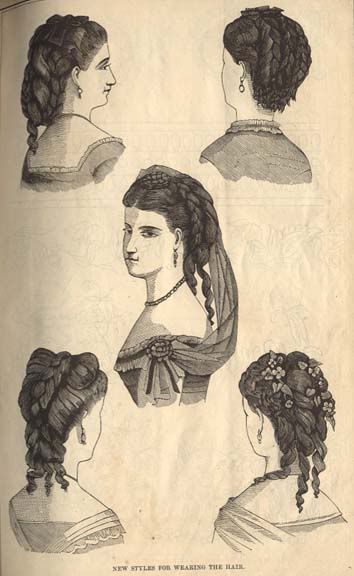 In this fashion print from around 1873-75 you see some awesome hair dos which are perfect for either evening wear or day wear depending on how daring you are heehee, but I would like to try to do one or two of these hair dos with my hair if I do I will post pictures of it, I mean I do have hair long enough, its just I can tell these hair dos would take a long time to do and plenty of patients which I m not sure I have, oh and if anyone else wants to try it too, let me know how it goes?
Sadly once again only one photo of this great gold color evening gown, this great gown is from around 1876-78.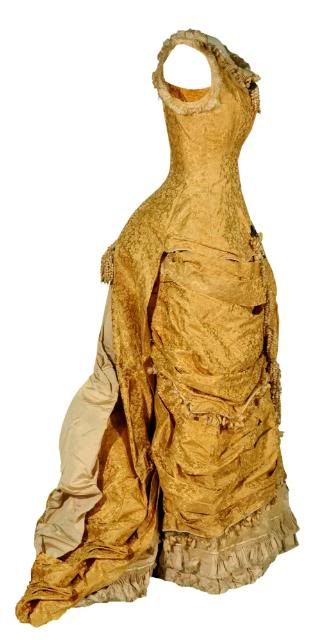 Wonderful gorgeous lovely gold silk gown from around 1876-77 and yes you guessed it I want it :)
Well I truly hope all of you enjoy this post :)