Well Anne Shirley and characters from the book like Diana Barry and Rachel Lynde or Marilla Cuthbert or Miss Stacy or Josie Pye, now with this book I intend to have more posts of what I think these wonderful characters would have worn and with having such a goldmine of images of real antique garments from the time why not? Now the book "Anne of Green Gables" was first published in 1908 but is set in the mid 1890's you can tell by the way that Lucy Maud Montgomery talks about what they where wearing its easy to see it's the 1890's and ie the middle of the 1890's like 1894-96 when we first meet Anne or as she says….."Will you please call me Cordelia?" she said eagerly.
"CALL you Cordelia? Is that your name?"
"No-o-o, it's not exactly my name, but I would love to be called Cordelia. It's such a perfectly elegant name."
"I don't know what on earth you mean. If Cordelia isn't your name, what is?"
"Anne Shirley," reluctantly faltered forth the owner of that name, "but, oh, please do call me Cordelia. It can't matter much to you what you call me if I'm only going to be here a little while, can it? And Anne is such an unromantic name."
"Unromantic fiddlesticks!" said the unsympathetic Marilla. "Anne is a real good plain sensible name. You've no need to be ashamed of it."
"Oh, I'm not ashamed of it," explained Anne, "only I like Cordelia better. I've always imagined that my name was Cordelia--at least, I always have of late years. When I was young I used to imagine it was Geraldine, but I like Cordelia better now. But if you call me Anne please call me Anne spelled with an E."
This white linen dress with lace is indeed a childs dress made around 1891-92, but since Marilla was a no nonsense type of girl she would have made this dress for Anne thinking this was perfect for her and that one need not waist all that extra material on puffed sleeves, so this dress would have been her church dress and used for parties and tea. But even though this dress does not have the all so desired puffed sleeves that Anne so dearly wanted it is still very pretty and just right for are 11 year old heroine.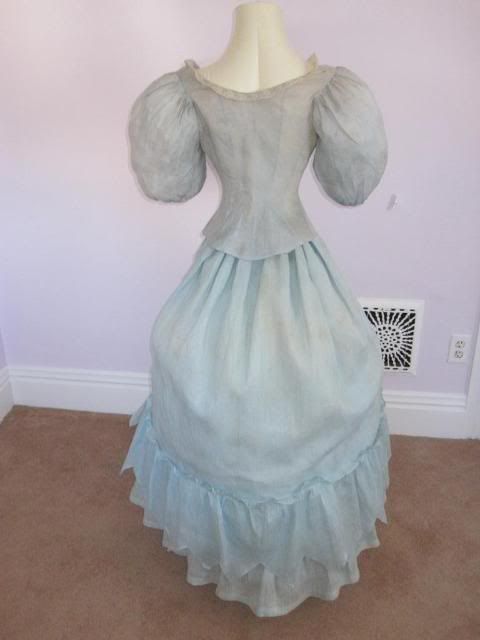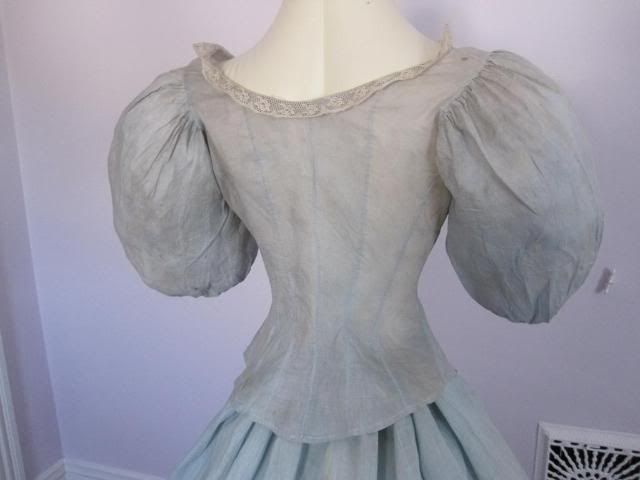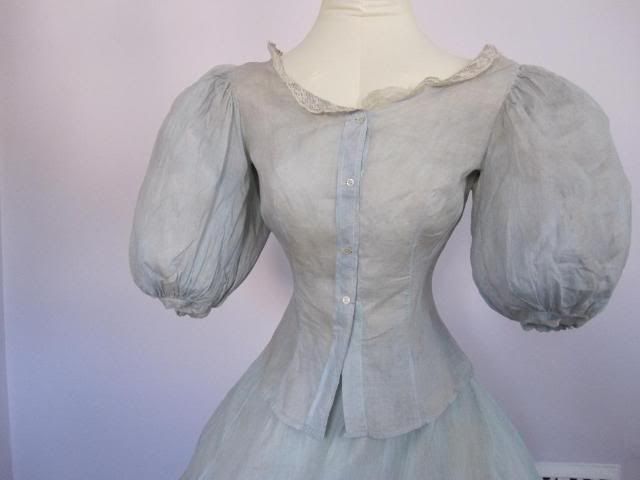 Lovely light blue linen dress with huge puffed sleeves this dress is just grand its from 1894-95, and I think it's the perfect dress to be the famous dress Mathew got Anne for "Christmas" This dress is just so pretty and the type dress I could see Mathew getting Anne as it had everything she wanted in a dress huge puffed sleeves lace trim its just great!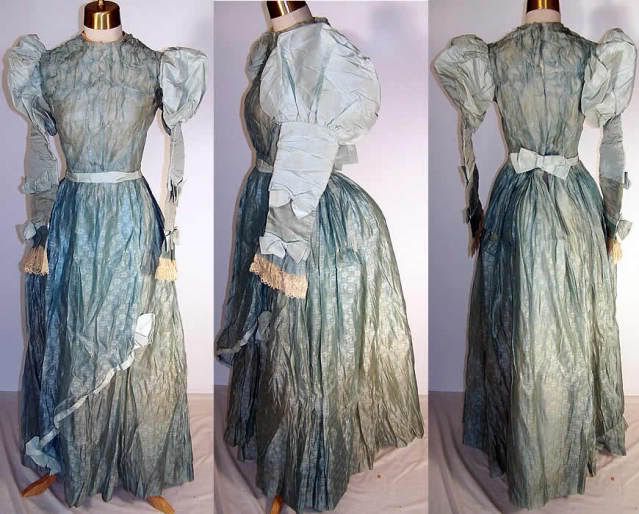 +
Light blue silk dress with huge puffed sleeves just the kind Anne so loved this dress would have been Anne second dress with puffed sleeves from Matthew this great dress is from 1895-96.
I m putting this pair of kid leather black button up boots from 1890-97, I think these shoes are perfect for young Anne, and would have been her best pair of shoes IE Church and parties.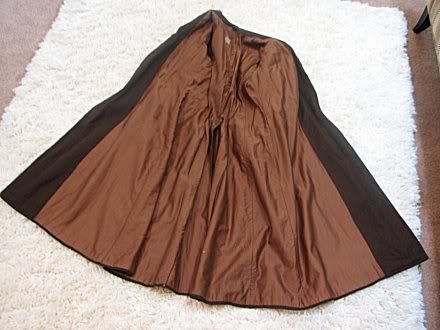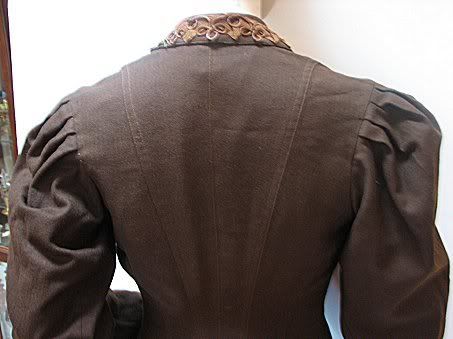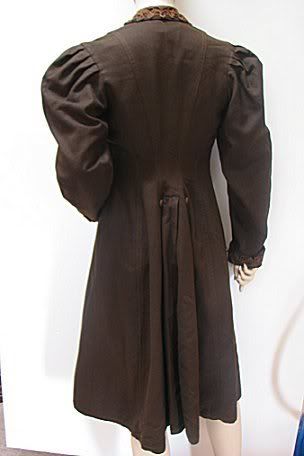 Wonderful dark brown wool coat with light brown braided trim this coat is from 1896-98, and would be a perfect winter coat for Anne ah very sharp and stylish for are little fashion girl :)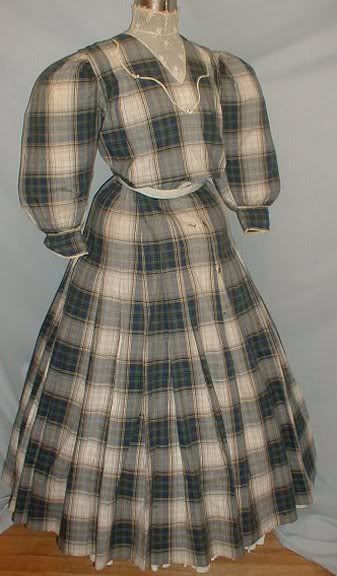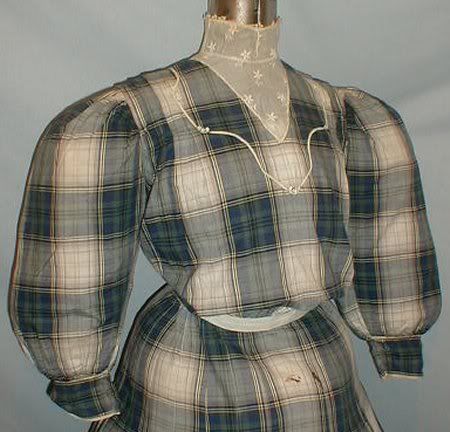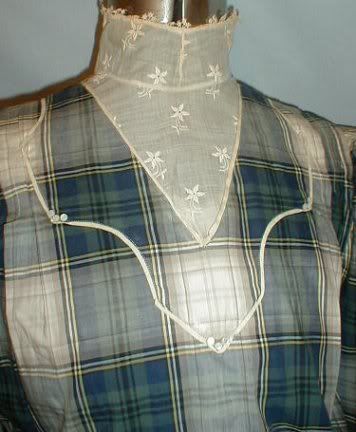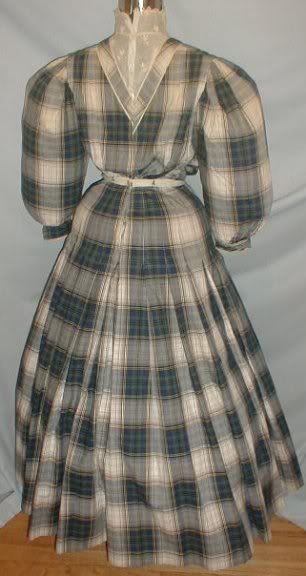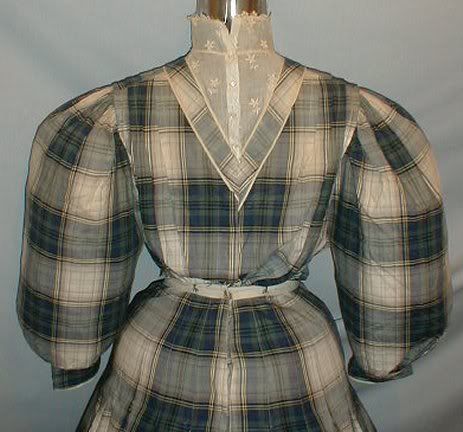 Wonderful blue and white plaid linen dress with lace this is something young Anne around 16 would have worn to school very sharp and nice outfit from around 1896-98.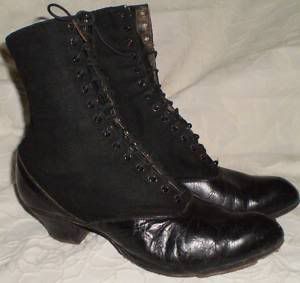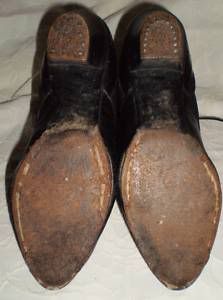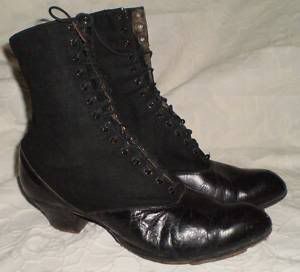 Wonderful black lace up boots from around 1890-98 these would have been perfect for everyday wear for Anne.
Diana Barry and her lovely clothes, as we all know Diana had great clothes and knew how to dress well even as a child.
This antique photo reminds me of what Diana would have worn when we first meet her as a child, you know she would have had huge puffed sleeves we know she would have had a fur muff and indeed a fur trim colar for her winter coat, as we know from the book Diana was quit the stylish little girl, this photo of a pretty little girl is from around 1895-96.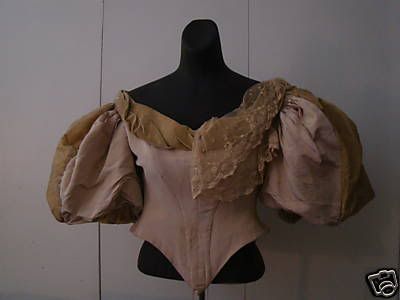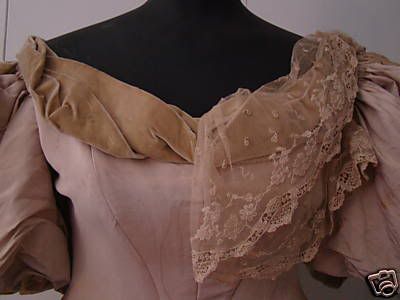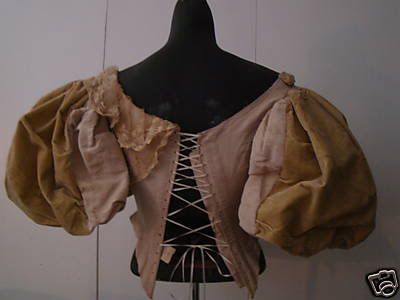 Lovely pink silk with peach colored velvet on the sleeves and huge puffed sleeves very 1895, this great shirt would be perfect for Diana and she would have worn this to parties and when she went to go visit Mrs. Elizabeth Barry.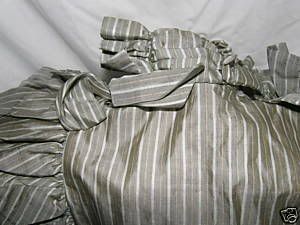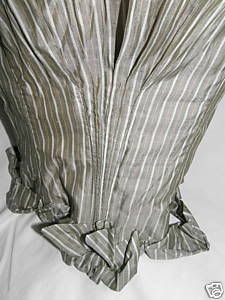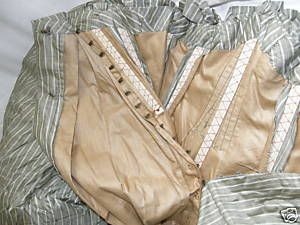 Wonderful green and white stripped shirt with huge puffed sleeves this would be a shirt Diana would have worn to go out or for tea, very stylish and smart, shirt is from 1894-96.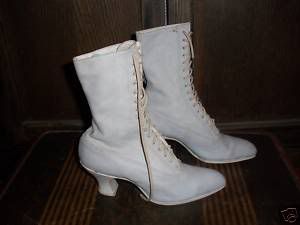 These wonderful white kid leather lace up boots would have been perfect for are stylish Diana these lovely shoes are from 1894-98.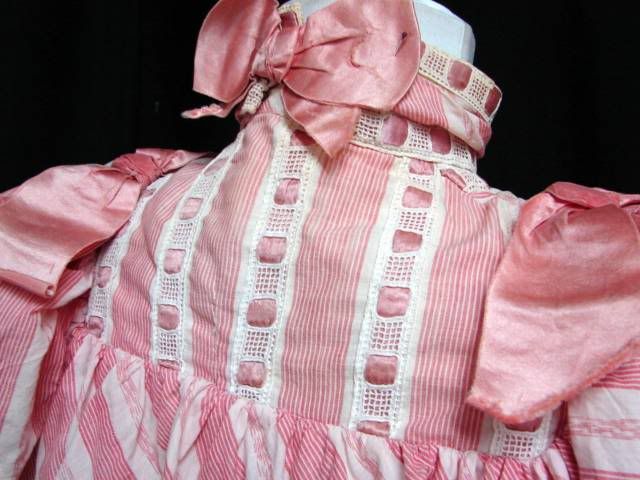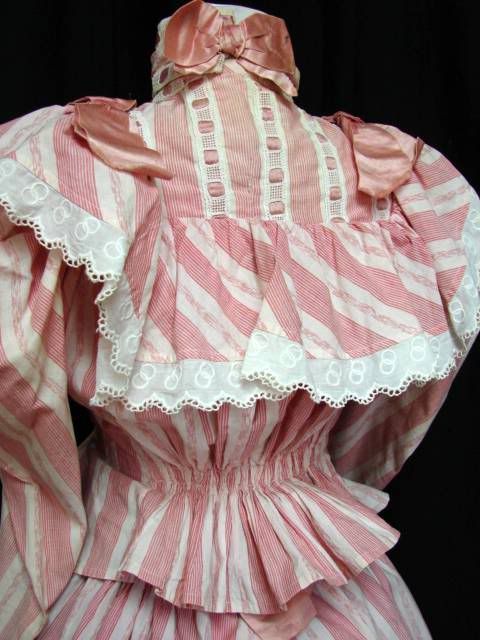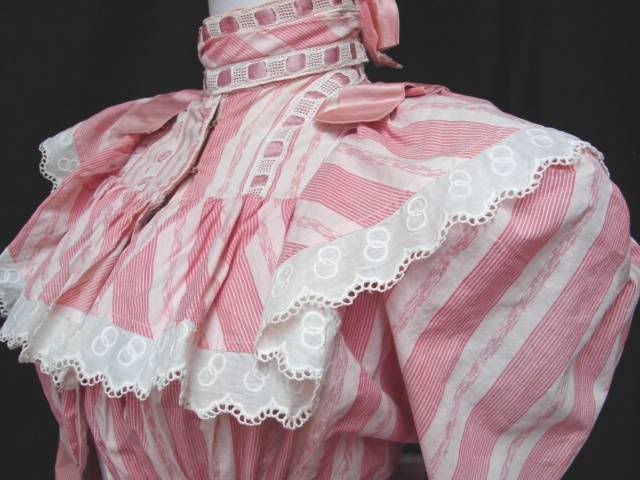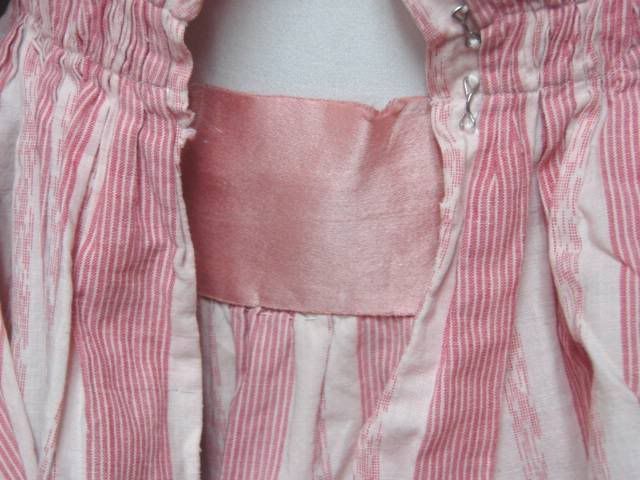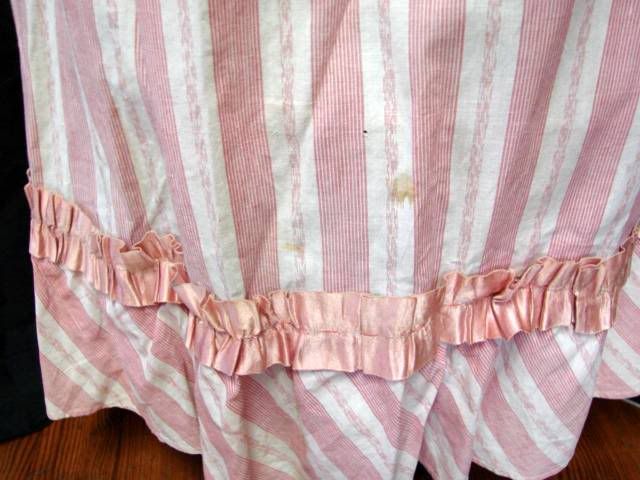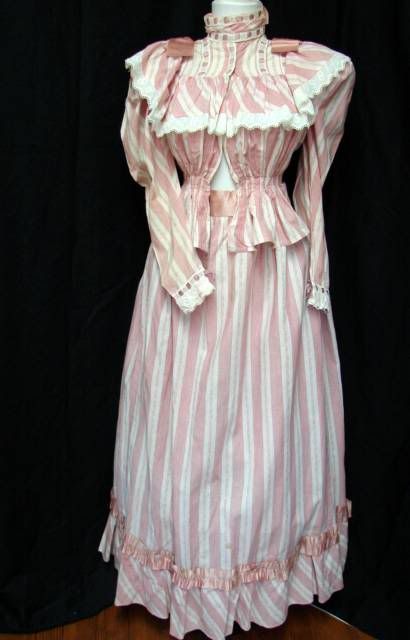 Wonderful pink and white cotton dress with Swiss lace and pink silk ribbon put through the Swiss lace, this great dress is from around 1895-97, and would have been a perfect summer dress for our girl Diana.
Josie Pye's wardrobe.
We may not all like Josie and lord knows she wasn't a sweetheart but I am adding her in here and what I think she would have worn.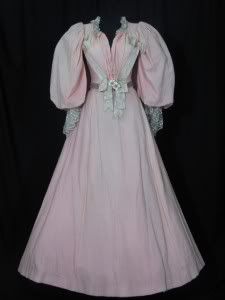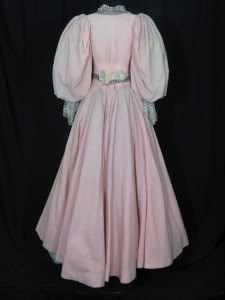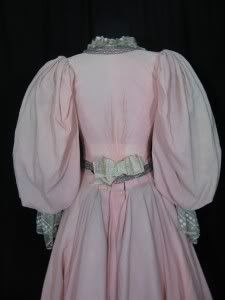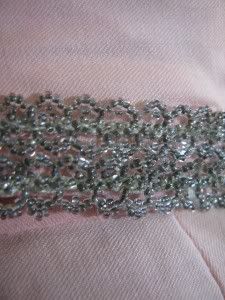 Light pink silk with light green silk morie trim and ribbons this dress is from 1896-97 this dress is really pretty and would have been Josie's best dress she would have most likely worn it to try and impress Gilbert, but even wearing a grand dress like this would not have been able to mask her nasty character!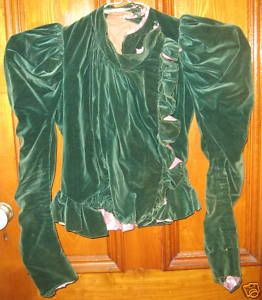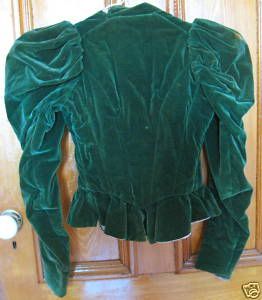 Emerald green velvet shirt from around 1894-86, this would have been a great winter shirt for Josie.
Now to Marilla Cuthbert and Rachel Lynde.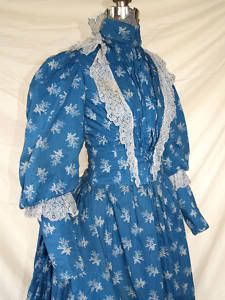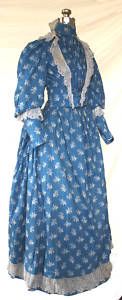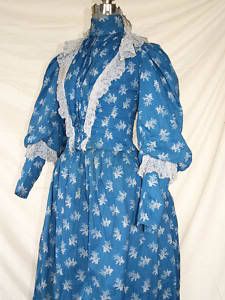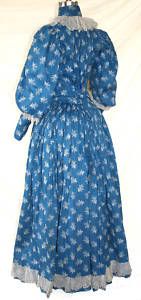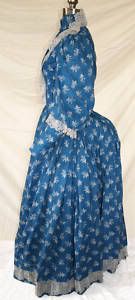 This blue floral print dress with lace from 1896-98 would have been an ideal church dress for Marilla not to fancy but still pretty and showing hey I can look good when I have to go to church this dress is really lovely and I m sure Marilla would have worn it and been glad that it hadn't wasted material on puffed sleeves as the sleeves are normal.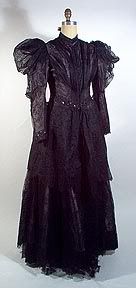 And now this great black silk Rachel would have worn to church or social functions, this wonderful dress is from around 1896-98.
I so wanted to post more but sadly this is all for today and for one of my favorite books, I hope I have paid homage to this wonderful book and to these wonderful garments.