As you all know I love this time all so Edwardian with lots of great dresses and hats and shoes, you have to love it. And as always real garments from the time and photos of people from then.
This is a great photo in every way.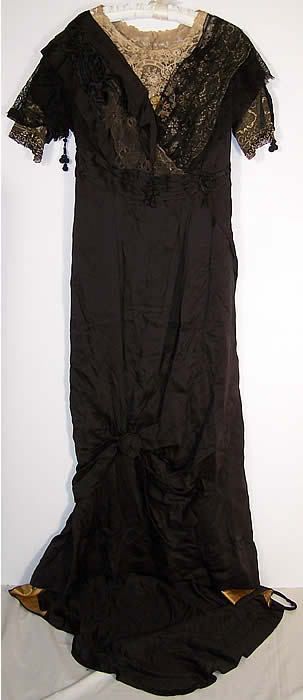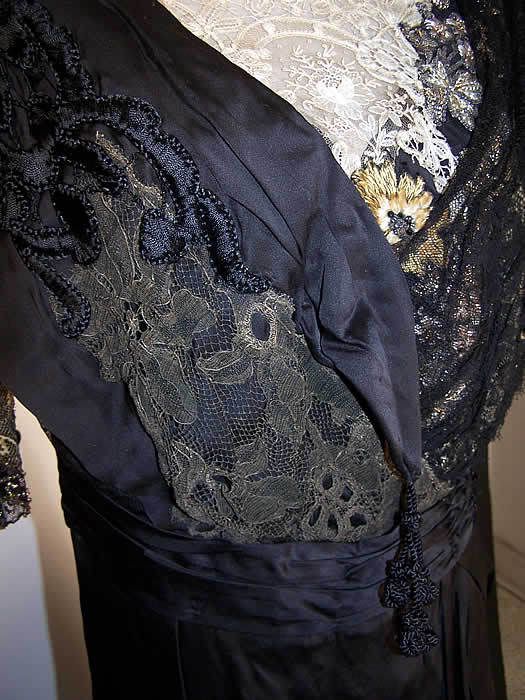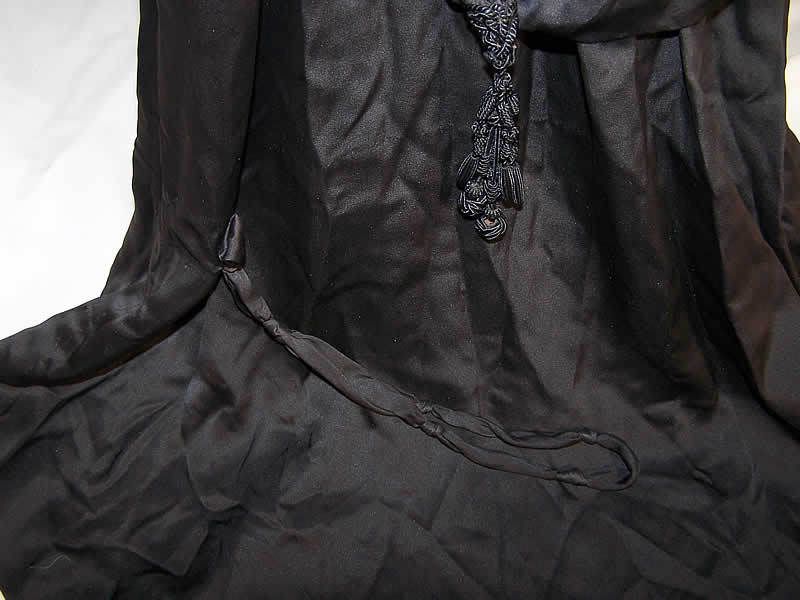 Wonderful early 1910-11 black silk dress with train and lace both white and gold and fine embroidery under the shear lace draping, as one can see nothing is waisted in this gown, and i love the ball tassels that hang from the sleeves which was big in the 1910's wish it was used today in clothing sigh.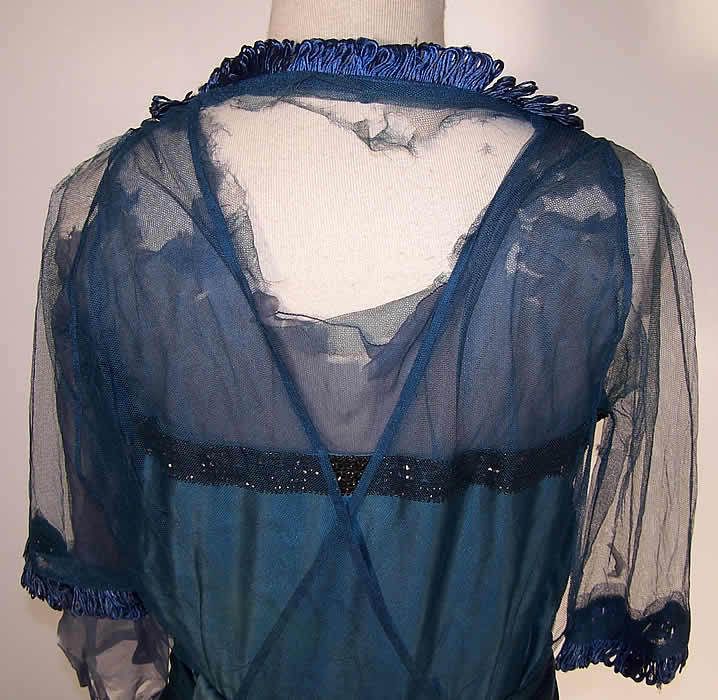 This blue silk dress may have damage but its still so very pretty and a great example of 1913-14 fashion wonderful beading and fringe and i love the sash at the waist, the most damage is from the shear netting, which you see alot in antique dresses, but no worries it is easy to replace and restore.
Anyway as always more to come so enjoy :)