I love the 1900's you have so many wonderful gowns and hair styles, most associate the 1900's with the "Gibson Girl" And many women did indeed try and look like the lovely Gibson girl drawings by Dan Gibson, another trend was the tight waisted wasp look or pigeon look, but regardless the trend they where all good! :) I only have a short time to post so will post what i can so enjoy.
Fine early 1900-02 dress.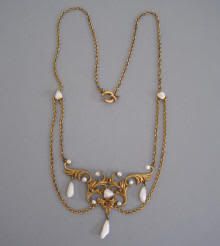 Lovely 14k gold necklace with pearls 1900-07.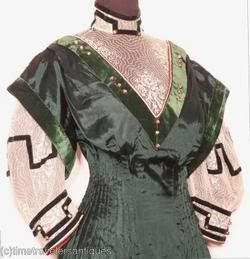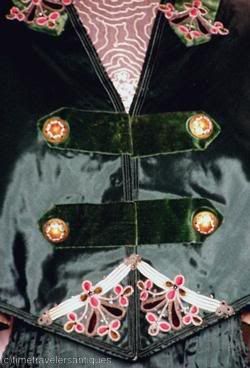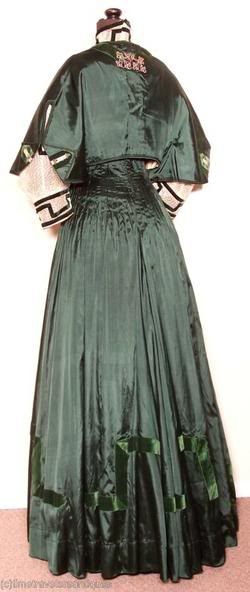 Wonderful afternoon dress of dark green silk and light green silk trim, this dress is just wonderful 1904-06.
Wonderful wedding photo with a bride and a lovely white lace gown 1904-05.
And as always more to come so enjoy.