I love this dress its made of silk silk rayon black and a really vibrant hot pink,and is very much in film noir style, I would say this dress is from 1942-45.
And has wonderful accents like beads around the hot pink silk rayon bow on the shouldar, and I have to say its comffy to wear, I know when I first saw it I wanted it so bad and I told myself I don't care how much I spend i m getting this cause it has Wilhelmina written all over it heehee, so I paid a bit much 245 but i don't regret it one bit, my advice with buying antique clothes is if you know you can't live with out it try your best to buy it or if at auction bid up, don't let dear items get away cause trust me you will enjoy it and enjoy it :)
Now heres the pics of me wearing my dear dear 40's dress.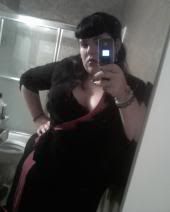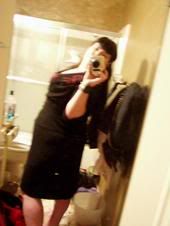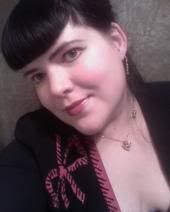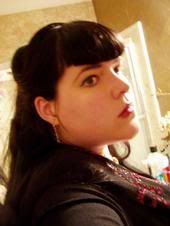 Also have on my lovely georgian necklace from the 1820's, I will in another post post close ups of it.Thats another thing mix up your jewelry and accessories alot of times i will wear this dress with that necklace and take a 1910's beaded purse with me, and it looks great together, so as a side note heehee.
And I love this dress and hope you all will enjoy it too :) And as always more to come..