In the first few years of 1700 the fashion was not much different than that of 1690 long tight wasted princess waisted dresses with full skirts and fine material was all the rage the only difference was that the high head dresses of 1690 where not in any more..
Before the corset was called a corset people called them "Stays" here is a very old example from around 1700-1720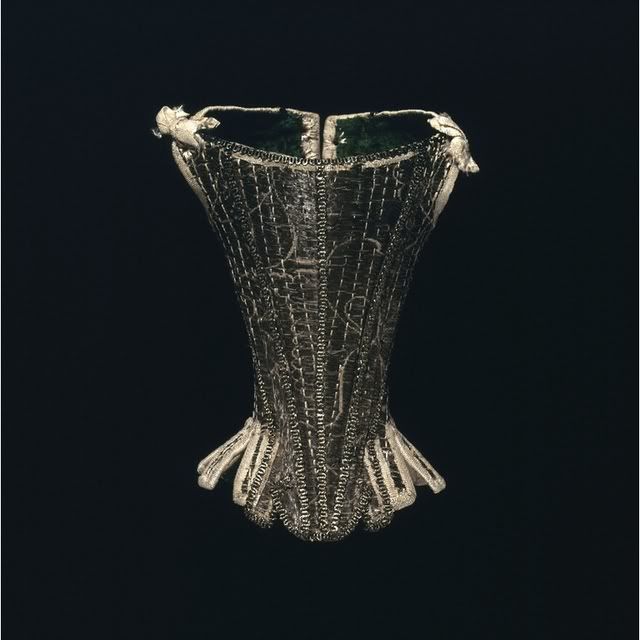 You can see it would have given the long pointed thin waist that was so in then.
Now this dress here maybe older than 1700 but i would say 1700 but it could be from 1690-1720 this is a fine example of 1700's clothing and in great shape for its age look at the brocade stomacher you can see they used gold and silver embroidery on the fine brocade aka you can tell it took a lot of work,and remember people this was all done by hand!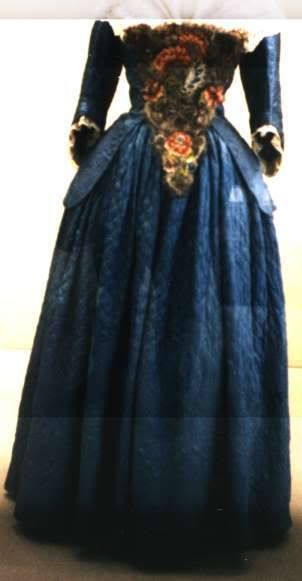 border="0" alt="Photobucket">
Now this painting of a lady is from around 1700-1720 in this she has a military styled dress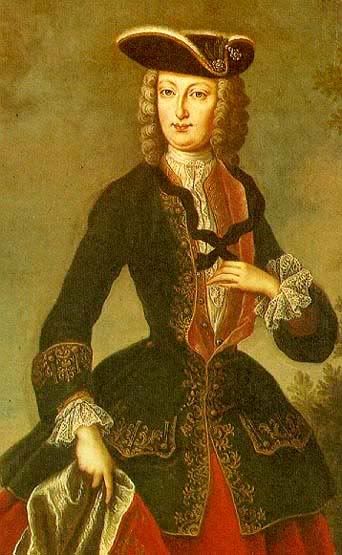 here is a fine English gold ring with Emerald from around 1690-1730
A painting of two girls from around 1720-30 you can see how fashion is changing with more lace and a losser waist but not too lose as the stayes where offten laced so tight as to make the shoulders back until the shoulder blades almost touched but it gave the ideal figure with good posture and a full bosom
here is a fine example of stays from around 1720-40 also was used in these years as undergarments where small doomed hoops i however do not have an example to paste of these undergarments sadly :( Shifts where worn under the stays to keep the gowns clean from dirt or sweat.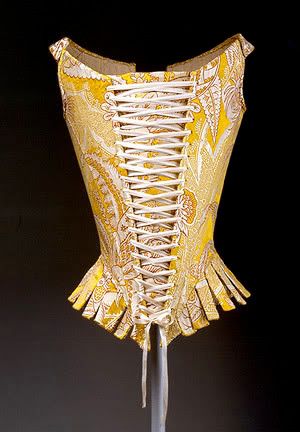 A fine stomacher from 1720 great embroidery,the great thing about stomachers are that you can change your dress to so many looks so you may only have 5 dresses and 10 stomachers well it will seem that you have more than 10 dresses because of the stomachers :)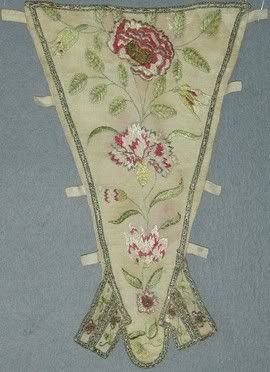 And shoes remained hig heeled some as much as 5 or 6 inchs high!
This pair how ever is more like 2 inch or 3 inch and in a fine brocade,some shoes had jewls put on them like the buckles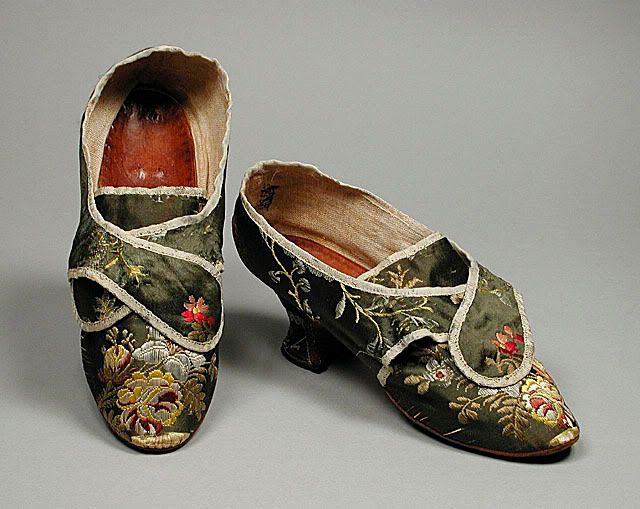 this is a pair of silver and diamond buckles from 1730-50
This is a fine example of what is now called the Watteau look! this dress could be anywhere from 1710-40 as this was very popular and it came back in some exten in 1870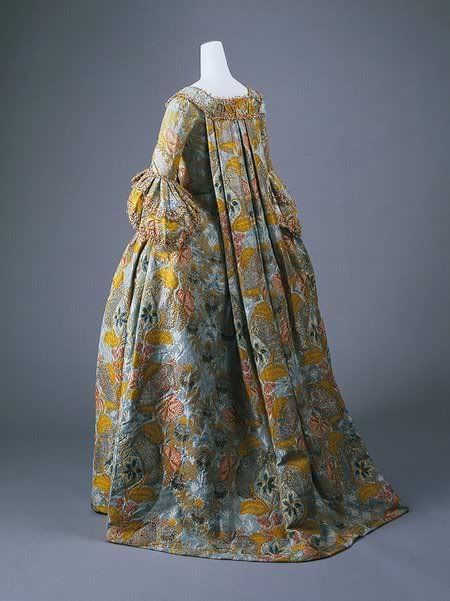 this is a fine pearl necklace that could be dated from around 1740-80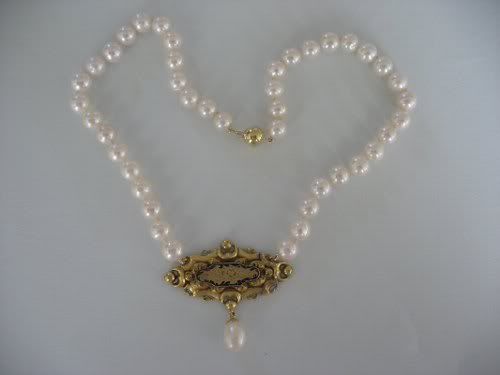 Now in the 1740's the panniers petticoat became very wide i will post many examples of this fab style,yes its over the top but you have to love it :)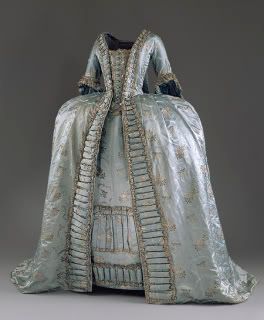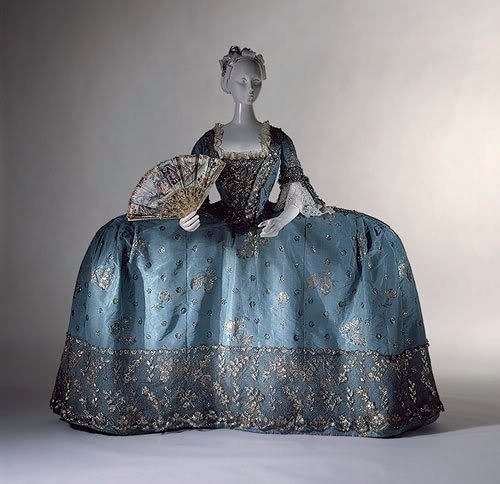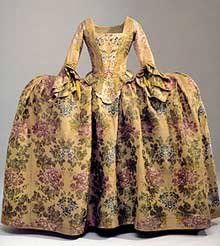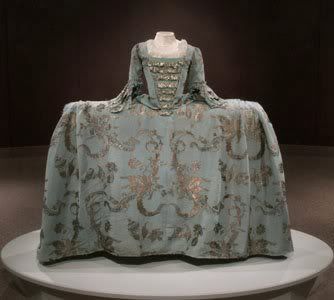 these are indeed some great examples of the 1740's :)
Stays from around 1740-60 very lovely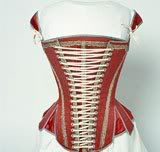 wonderful high heeled shoes from around 1730-50
a painting of a lady from 1740-50
More is to come so enjoy :)