I thought I would do a post about cool dresses from the 1890's as I made such a short post earlier, but I was worried about losing power you know, so thats why it was so short but hey at least I m hooking you up more so enjoy :)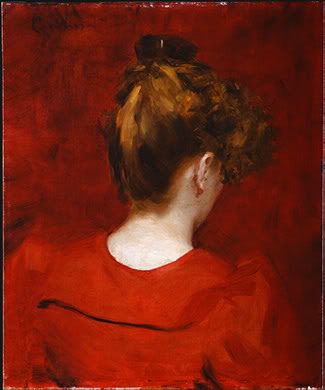 Wonderful painting of a lady with her hair up in a smart bun and in a red silk dress painting was painted around 1897-99.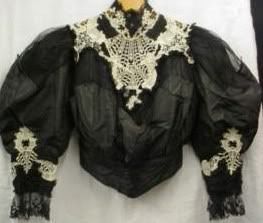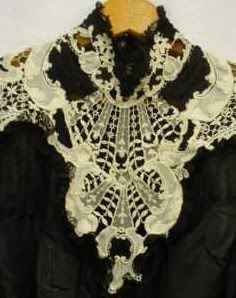 Wonderful beautiful black silk chiffon with lots of lace gibson girl top, this shirt is from the late 1890's ie 1897-99, and yes I wish it was mine :)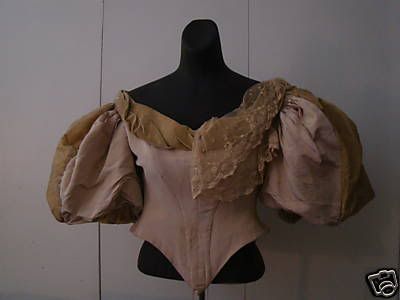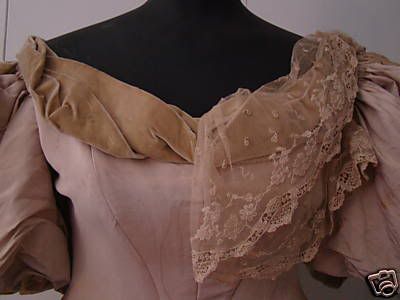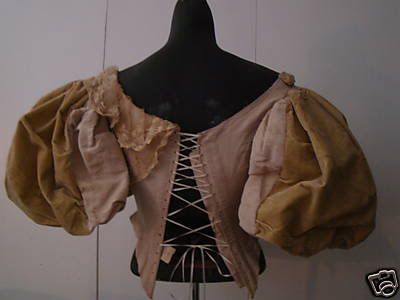 Pnik silk ball gown bodice with all so much lace, and it laces up in the back like a corset, this great top is from 1894-95
Awesome photo of a real beauty from the early 1890's this lovely lady is dressed in a grand ball gown/court gown and you have to love it! :)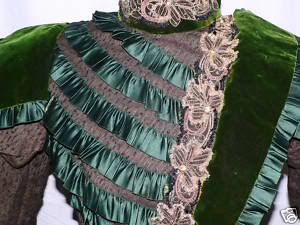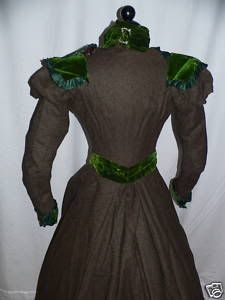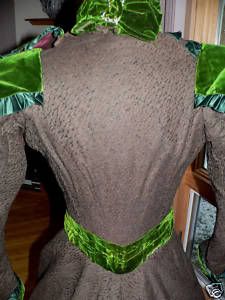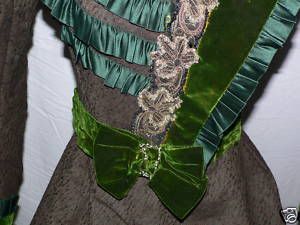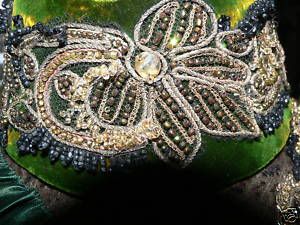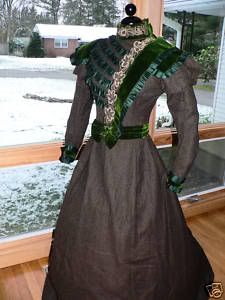 Wonderful gorgeous gown from the late 1890's 1898-99 And yes you got it I want it!