This is a short post of stays and corsets from the 1600's to the 1910's kind of a time line with real stays and corsets from the time.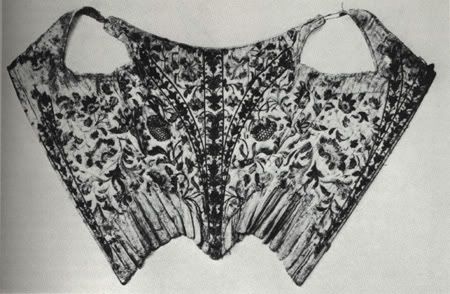 These stays are from the mid 1600's they have a fine flora embroidery design on them and are in very good condition seeing as stays where worn every day under ladies fine gowns.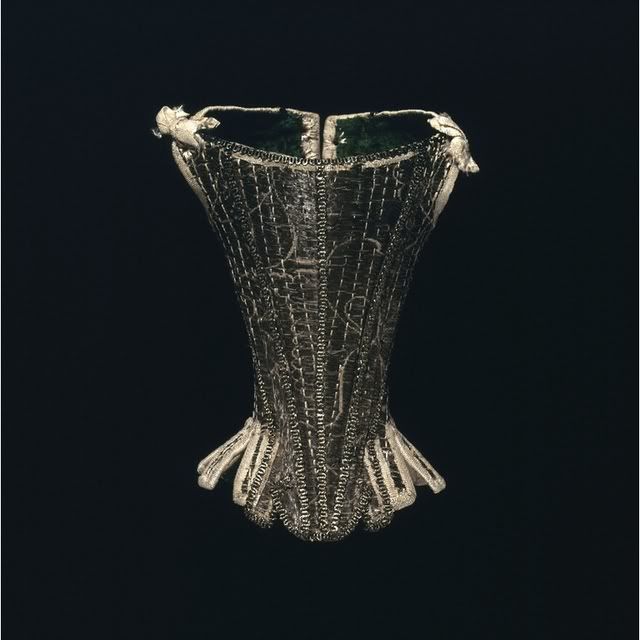 Early 1700-20 stays.
Lovely light blue stays with white trim from around 1750-60.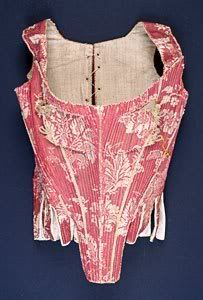 Pink brocade stays from around 1760-70.
Rust red stays with beige trim from around 1770-80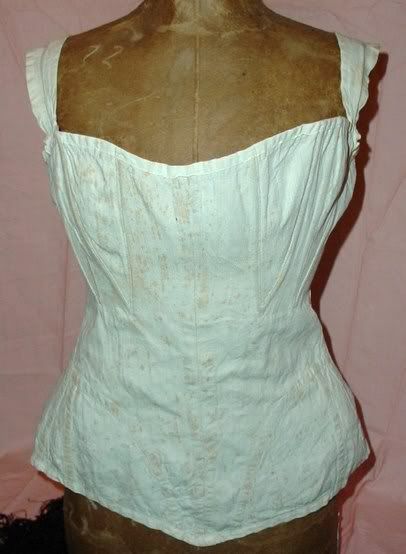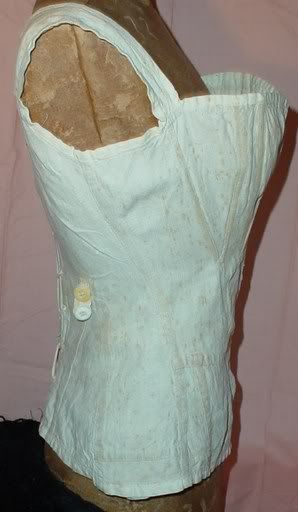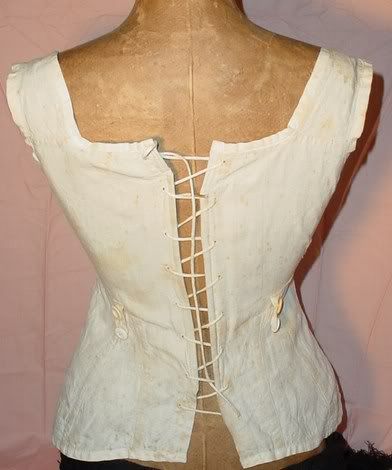 Wonderful corset from around 1800-1820 and as you can see this is a more comfortable corset to wear and not so much boning as in the stays, as the Empire/Regancy fashion comfort was more in and every way, from the gowns to the undergarments to the shoes.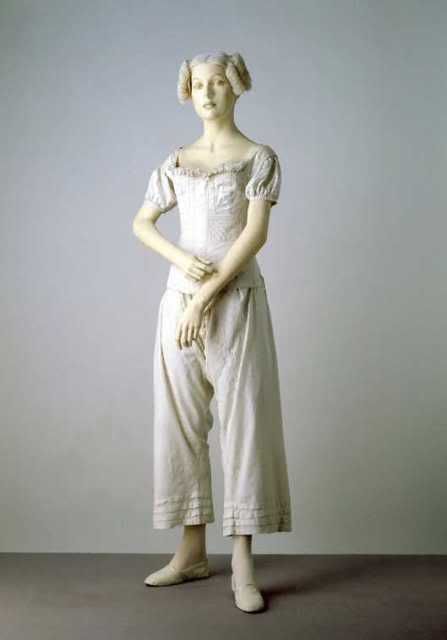 1830-37 corset in white and is still very similar to the Empire/Regancy corset.
Lovely white 1840-47 corset it is similar to the 1830's style corset except we can now see more boning coming in.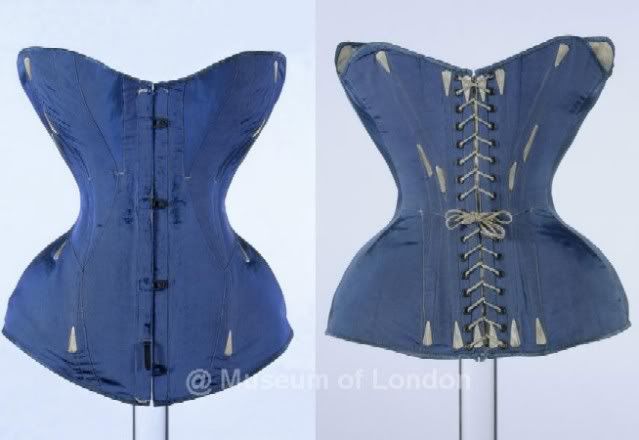 Lovely blue silk corset with embroidery and as we can see the corset has come to the shape we are used to and often associate with the time, and we get this great shape thank to whale boning in corsets.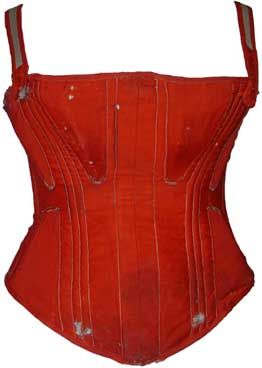 What a beauty of a corset fin red silk and lots of boning for a wonderful waist, this corset is from around 1860-69.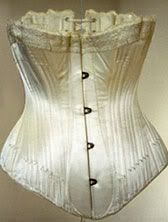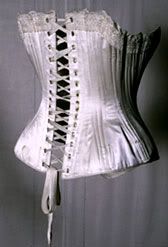 White satin and lace corset from around 1873-77.
Back of a 1880's corset of white silk and lace.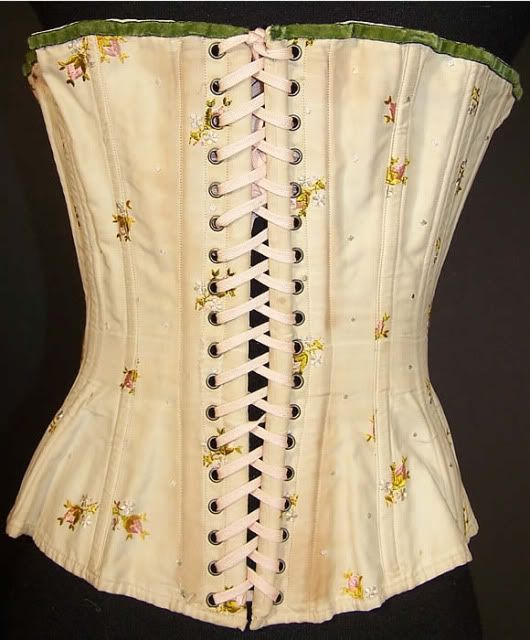 Wonderful white corset with embroidery flowers and green silk trim a really great example of a 1890's corset.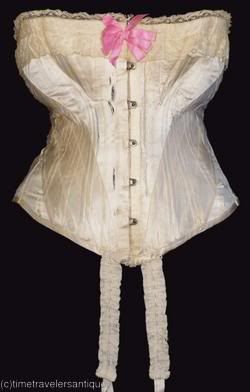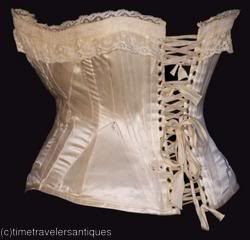 Early 1900's white silk corset with lace and a pink bow.
Two phots of ladies in there corsets getting the wasp waisted look, the last picture one can not see the corset as the lady all ready has her corset cover on sigh, but one can imagine its very lovely.
Lovely 1910's corset and as we can see this corset has changed so much from the 1900's corset it is far longer, and i would think harder to walk in.
Well as always more to come so enjoy :)